Fabritec-tastic: A Kitchen Cabinet Renovation
By David Ginny
Ever hear the story about the couple who went out for a new faucet and came home with a new kitchen? That's what happened to us recently and are we ever glad we went with our instincts. Completely renovating a kitchen can be a major undertaking. For us, however, it turned out to be a minor renovation with a major payoff.
We had our melamine kitchen countertops replaced with a granite overlay. The transformation looked so good that it made our original older kitchen cabinets look their age even more. We went looking for a solution that would allow us to replace just our cabinet doors, since the cabinets were perfectly fine. We considered painting but after sourcing quotes that were in the multi-thousand dollar range, we did some web research and identified a well-known family business, Fabritec.
Specializing in the manufacture of kitchen doors, windows and cabinets, Fabritec's business has grown steadily since it began in 1984. By the mid-1990s, with a reputation for quality craftsmanship coupled with first-class manufacturing, the company's Quebec-made kitchen cabinets had crossed the border into the United States and for the first time, Fabritec went from being a local and regional producer to an international manufacturer. Additional growth and acquisitions by Fabritec in the late 1990s and in 2006 made the Fabritec family business one of the largest and most respected kitchen-cabinet manufacturers in North America. Fabritec's success has gone mainstream and the company has been successful in superstores like Réno-Dépôt and stores specializing in kitchen cabinets in Canada and the United States.
Fabritec has always been a successful player in a market where style and competition go hand in glove. The business is still run by the Bourgeois family, who are focused on providing excellent service and an endless array of quality cabinets for their customers.
Fabritec offers a wide range of products. We were looking for white, solid-wood cupboard doors to complement our new granite countertops. They had to be built to withstand the daily abuse of our busy family. Fabritec's know-how results in state-of-the-art manufacturing processes more than meet industry standards.
If you are looking to replace the whole cabinet, Fabritec produces kitchen cabinets with fully-finished interiors and exteriors. The company produces 13-inch-deep upper cabinets, full-extension drawers with self-closing mechanisms, durable tongue-and-groove assembly and come in a choice of over 50 different finishes.
My spouse wanted cupboard door fronts that were contemporary, stylish yet understated. We spent much time talking about what the "look" of our kitchen would be – even more time than we had on any other room in our house. We wanted to get the kitchen "right for us" because it is the room where we relax, talk, entertain and enjoy ourselves. We measured our cupboards and ordered them. We had the option of getting them installed but we felt we could do it ourselves, since we were basically taking down the older doors and replacing them with new ones.
We are completely satisfied with the result. Working with Fabritec has only been a positive experience.
A Fabritec rep does everything possible to guarantee a positive experience. From selecting the finest materials available, to preparing your cabinets for shipment to your home, Fabritec ensures that every kitchen is created with care and attention to detail. Every part of your kitchen is made to order. Nothing is pre-assembled. Each section of the cabinet is custom made just like old-world furniture.
Side bar:
Cupboard Door
Design Possibilities from Fabritec
GLASS ACCENT DOORS: A wide array of glass accent doors is available in various colours, enabling further expression of your personal taste. All Fabritec doors are made with tempered or safety glass. Ask a sales associate for all the possible combinations.
WOODEN DOORS: Twenty-five models of wooden doors with seven finishes, nine choices of glass, six choices of painted doors and five finishes for exotic doors.
PAINTED DOORS: From old New England charm to Manhattan contemporary, painted doors make the ultimate design statement. Check the web site for available colours.
EXOTIC WOODS: Denser and often harder, exotic woods (like mahogany, ebony or rosewood) combine lasting density and solidity with a diversity of natural colours, creating an original look. These doors are available in clear finish only.
ENHANCED FINISHES: Fabritec uses a glazing effect to give furniture a natural and antique look. A stain of your choice is used to colour doors and is hand wiped for a natural look.
THERMOFOIL DOORS are high-strength plastic fibre that is thermo-moulded onto a MAD (medium-density fibreboard) base. Thermofoil offers elegance and ease of cleaning that make it a winner with customers. Thermofoil is available in a vast range of door styles with a striking resemblance to wood.
Recommended Articles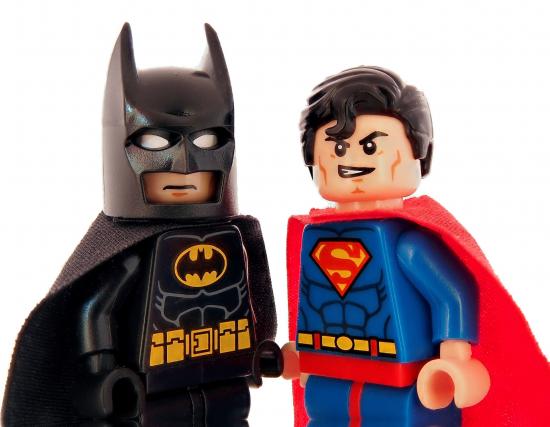 Superheroes are something kids have loved since the 1950's, but in recent years, they have had a major resurgence and now, almost every major family movie is part of a franchise from Marvel or DC comics and features characters like Batman, Superman, Spiderman, Wonder Woman or the Avengers!
Read full story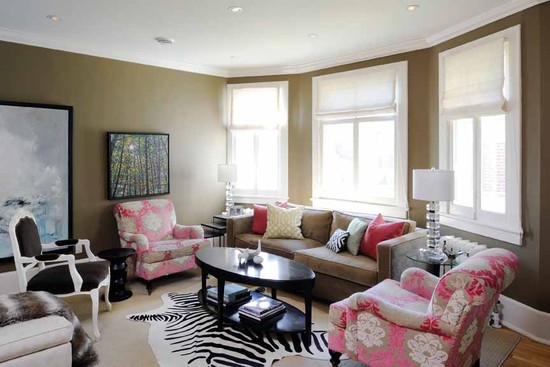 Unexpected colour combinations and doses of pattern create a happy quality to this historical home....
Read full story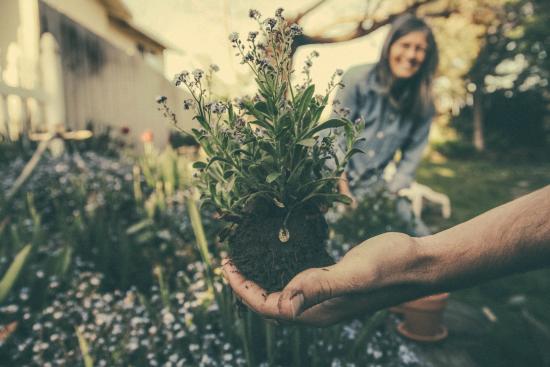 There are many ways in which you can make your unassuming small garden appear to be magnificently large!
Read full story
Comments (0)
*Please take note that upon submitting your comment the team at OLM will need to verify it before it shows up below.