Fake News, Real Death!
This article was originally published on November 8th, 2017
---
Absurd, ridiculous, fantasy, fiction, deplorable would be some of the kinder words one could use to describe Ottawa Lawyer Michael Edelson's #FakeNews story in an Ottawa court two weeks ago to explain Abdirahman Abdi's fatal encounter with his client, Ottawa Police Constable Daniel Montsion.
Spin is one thing, but Edelson's characterization of that encounter is the stuff that the people at Ripley's Believe or Not publish under the heading "Actual Things People Really Said". Edelson postulated the zinger that Abdirahman Abdi did not die from the brutal blows brought on by his client July 24, 2016, but rather suffered a heart attack
"This is not a beating that caused the death of Mr. Abdi. Mr. Abdi died of a heart attack. That's what killed him," Edelson said, according to audio transcripts of the October 20 hearing.
Better than Edelson's crafty fiction of the violent incident was his punchline to the Judge: "And the issue is: did anything my client do [precipitate] that heart attack?"
Let me answer that; YES- your client, Constable Daniel Montsion brutally, viciously, and unnecessarily beat Mr. Abdi. That's why he has been charged with three criminal counts including manslaughter, aggravated assault, and assault with a weapon in relation to his death. This line of drivel coming from Edelson is a little much and is hard to stomach. It's sort of like saying –"a guy jumped out of an airplane and died because his parachute did not open. However, it was not the malfunctioning parachute that killed him, it was the sudden stop."
Edelson's fantasy narrative comes on the heels of Attorney General of Ontario, and Ottawa Centre MPP Yasir Naqvi's refusal to account for why he allowed the Crown to go along with Police wishes to not have Constable Montsion appear before a bail judge after he was charged by the SIU with serious 3 criminal counts, including manslaughter.
Naqvi further groveled and did nothing when it was announced that the Ottawa Police Association were selling bracelets to support Montsion as if he and the Police were the victims in this case. The Ottawa Police Services Board, headed by the cerebrally challenged Police Misconduct apologist Eli El Chantiry and his oxygen deprived board, once again stuck their heads in the sand and did nothing about the bracelets. Fortunately Ottawa Police Chief Charles Bordeleau ordered all officers to not wear the bracelets on duty in deference to the complaints from the community.
So, moving forward, Abdirahman's family will not only have suffered the injustice of the Ottawa Police brutally killing their son and then have watched as their son's killer was released back into the community without having to appear in court for a bail hearing, watched as the local MPP and Attorney General Yasir Naqvi groveled and acquiesced to Police pressure in the case, watched as the Ottawa Police Association sold racist bracelets to support the officer charged in the death of their son, and watched as the court systems came up with a trial date almost 3 years after the incident, despite a Supreme Court ruling that set specific timelines for how long it should take criminal matters to come to trial (the 12-week trial remains scheduled to start in February 2019, nearly 3 years after Mr. Abdi's death). Now they must watch as the egotistical lawyer representing the accused further derides their son's tragic, brutal and violent death by crassly and shamelessly framing the death as a heart attack. Ugh!
This begs the question that even when Montsion is finally convicted, will his lawyer appeal suggesting the trial was held too long after the death of Mr. Abdi thus infringing on Montsion's charter rights.
Probably.
We have to protect those Charter rights!
Recommended Articles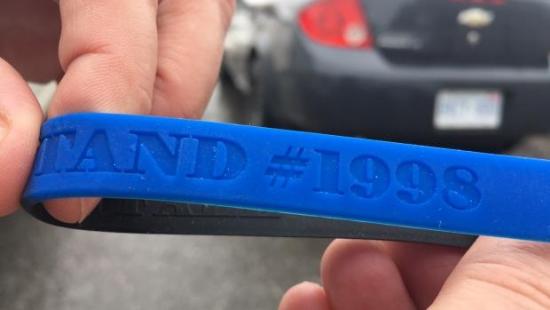 The Justice for Abdirahman Coalition (Coalition) is expressing outrage and disappointment concerning the solidarity campaign by members of the Ottawa police service to wear wristbands in support of the officer charged with manslaughter.
Read full story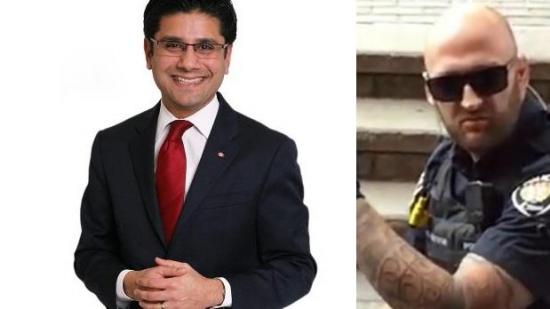 Attorney General and Ottawa Centre MPP Yasir Naqvi is still refusing to answer questions regarding his role in the release of Ottawa Police Constable Daniel Montsion on manslaughter charges. Montsion was released March 6 without having to appear in court first before a bail judge. Naqvi's office contacted both Carleton Professor Darryl Davies and Ottawa Life Magazine Publisher and Managing Editor Dan Donovan yesterday to deny there was a cover up in the case, an accusation Donovan made on CFRA last week in an interview with Morning Drive host Bill Carroll.
Read full story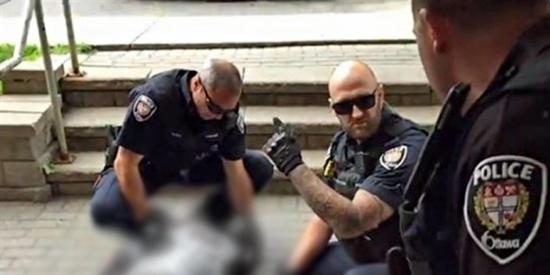 Ottawa Life Magazine Managing Editor Dan Donovan is calling for the immediate release of the Abdirahman Video to restore public confidence in Abdirahman case and to ensure Police Are held to account.
Read full story
Comments (102)
*Please take note that upon submitting your comment the team at OLM will need to verify it before it shows up below.