Health
Dust off that slow cooker and fall into warm weather cooking
Dust off that slow cooker and fall into warm weather cooking
One certain thing is that the weather in Ottawa always lets you know when the seasons are changing. Not only do you dress differently with the change of temperature but it also affects how and what you eat. This week I will look at how you can adapt the food you eat so that you'll feel warm and satisfied.
During fall I start looking for warmer and gentler meals that provide a certain comfort for the the colder days. Often when people are following specific diets, they can get caught up in that diet and they forget to adapt it to the season in question. When planning fall meals I turn to soups and stews—warm comforting dinners—and this is when my slow cooker becomes a real staple in my kitchen. Not only is it so practical, with most recipes requiring very little preparation in return for a delicious meal, but the variety of meals that can be prepped ranges from roasts to soups and stews, to desserts and breakfast bars. It is so versatile and makes your life so much easier.
As the weather gets colder your body also respond to the change in temperature in various ways. Your metabolism is likely to increase as your body is having to work harder to maintain the same internal body temperature. Hydration is not something you usually think about in the cold but this is the time of year when people often get dehydrated—you warm up your house and your car but you drink fewer fluids. People tend to equate drinking lots of fluids with hot weather but if you are feeling tired and lethargic, don't blame it on the weather, you might well be dehydrated.
One way to keep up your fluid intake is to make sure to consume plenty of warm drinks, such as herbal teas. If you are going to be out all day, take a thermos with you. Smoothies are another great option for staying hydrated. Most people associate them with hot weather but I have found that most fruit smoothies, when warmed up, are a great start to a cold winter days and can also be taken in a thermos to work or to school.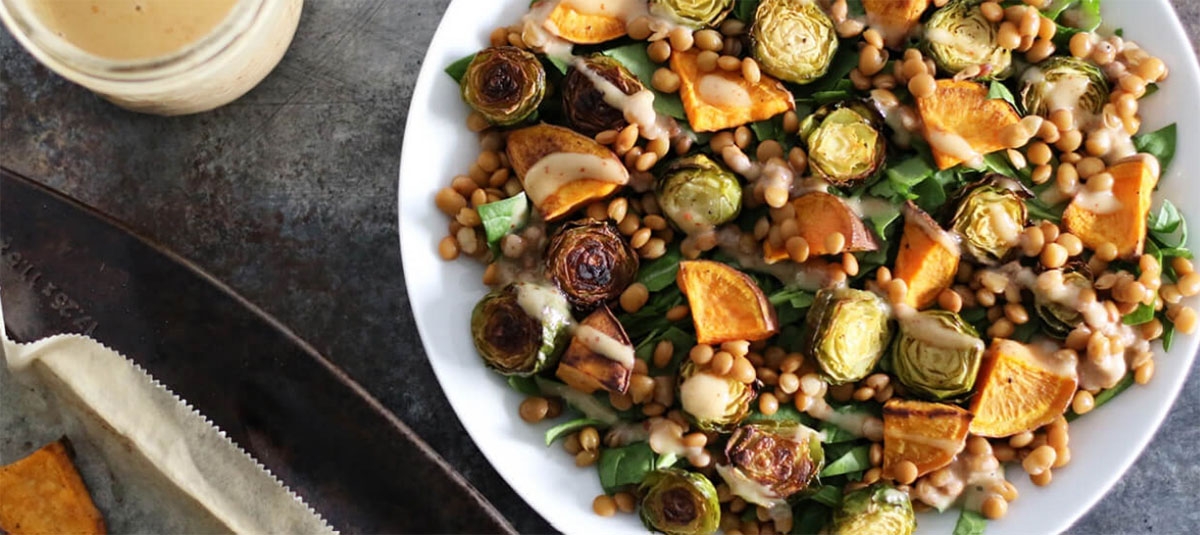 Keep up your intake of green vegetables during the cold weather by incorporating them into soups and stews. Use fresh vegetables whenever possible but if you don't have them on hand, frozen vegetables are a great option. They can also be easily added to most pasta dishes, with a sprinkle of Parmesan cheese to give the meal a creamy flavour. Warm salads are another way of incorporating plenty of fiber and vegetables into your cold weather diet such as this warm sweet potato and Brussel sprout salad that is full of flavour.
This is also a time of year when I am happy to have my kitchen toasty warm and will often find myself cooking dinner and making a batch of muffins at the same time, as I might as well get busy, cook once but for several meals. Also, doubling up on quantities means that you can freeze the excess for those days you don't want to cook or keep them for another meal during the week.
Eating well doesn't mean you have to spend your life in the kitchen, with a little planning and forethought you can have your cake and eat it!
---
Send your nutrition questions to susan@susanalsembach.com
Photo: iStock
Recommended Articles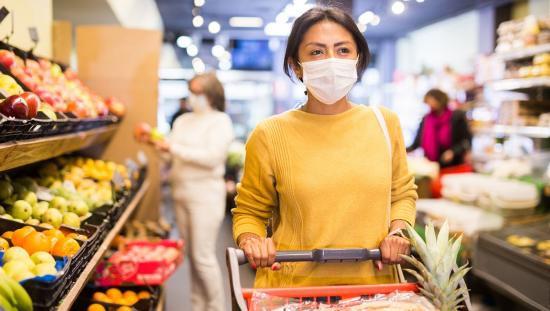 If you are someone who finds grocery shopping a challenge, these five simple tips will help take the stress out of grocery shopping.
Read full story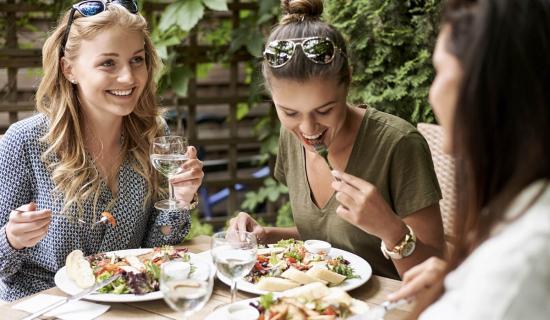 Salads are extremely versatile and can accommodate various dietary needs such as vegetarian, vegan, gluten-free, and paleo.
Read full story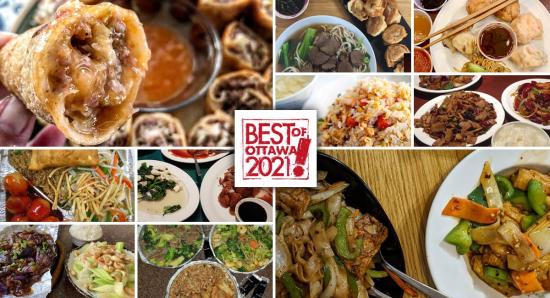 After over 20-years writing about life in Ottawa, we think we have a pretty good idea of the best of what this city has to offer. Check, share and discuss #OLMBest every week!
Read full story
Comments (0)
*Please take note that upon submitting your comment the team at OLM will need to verify it before it shows up below.