Top Stories
Ottawa Bylaw and Transport Canada won't do anything for family that fears for safety
Ottawa Bylaw and Transport Canada won't do anything for family that fears for safety
ABOVE: The Hauser family fear for their safety on their own property when the Phelan RC Flying Club members are out flying their drones.
---
Across the street from a local RC flying club, the Hauser family lives in constant fear for the safety of their young daughter.
The Phelan RC Flying Club has been flying their model (drone) aircrafts over and around the family's century home located in the rural neighbourhood of Kars. Surrounded by fields and trees, the club is a hub for plane enthusiast with a passion for piloting remote control model planes.
The planes in question are mainly built in the garages of club members and vary in size. Most are small-ish but some are very intimidating with wingspans ranging from 3 to 5 meters. They fly using first person viewing technology. In layman's terms, the person operating the control is on the ground with their eyes always on the plane.
First established in 1988, the club purchased 25 acres of land to construct a flying facility, made available on a rental basis to charter a club of Model Aeronautics Association of Canada (MAAC).
MAAC is a non-profit organization, established in 1949, that provides an outline to ensure members are practising their hobby safely. They also work with Innovation, Science and Economic Development Canada and Transport Canada. MAAC offers learning resources, training materials and flight instructors at select locations. With a membership of 45 people, the Phelan Flying club attracts enthusiast from Ottawa and the surrounding areas; including Metcalfe, Kemptville, Kanata and Greely.
The club states that they enforce the club rules and guidelines made by MAAC. But, the Hauser family claims that the regulations are not followed. The guidelines are three pages long and, despite the clarity, many members do not follow the rules, according to the young family. The club's website states that members who do not abide by the rules can have their membership revoked or privileges taken away.
The club website also clearly states "Aircraft must not be flown near any housing, building, animal or vehicle. Flying over the Pits, Spectator Area, Parking Area or Phelan Road is prohibited."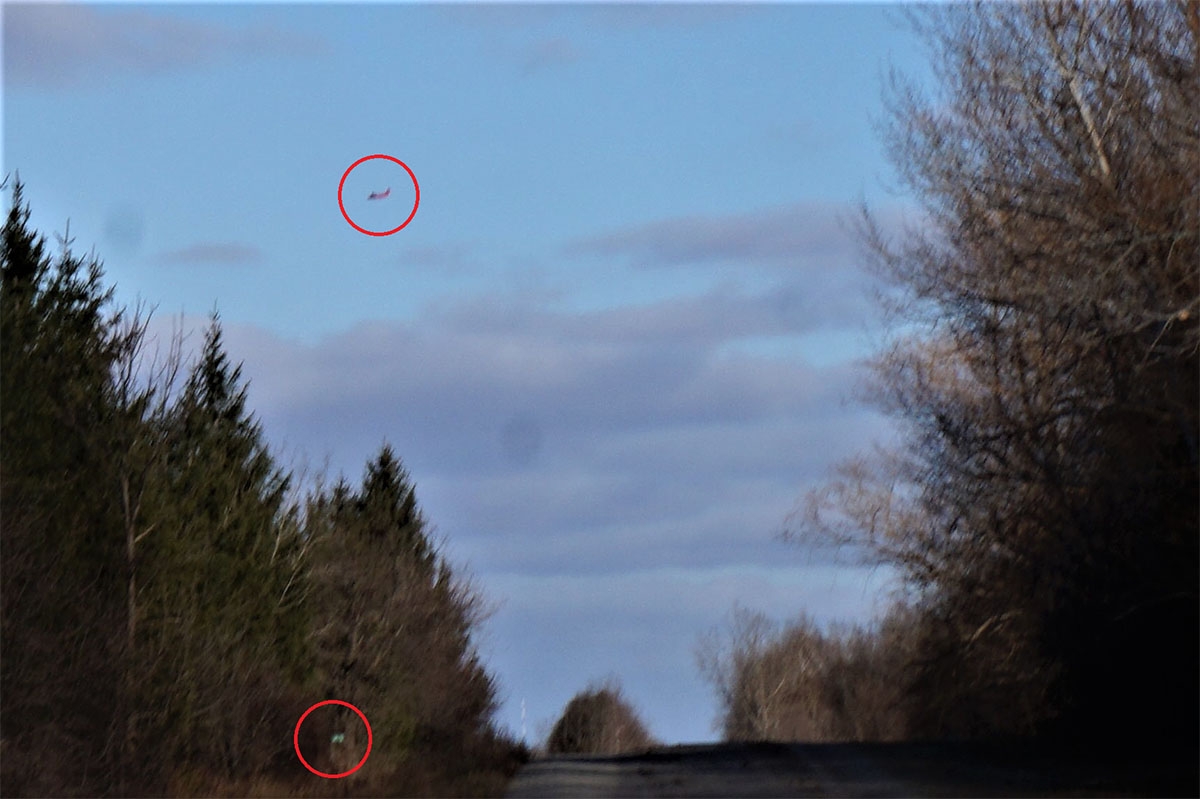 ABOVE: Remote controlled model aircrafts flying through John Hauser's property could lose control at any moment and fatally crash into anyone who is outside simply enjoying their day. (PHOTO: John Hauser)
---
The family has had an aircraft fly over their property, close to their house and crash on neighbouring property which could have resulted in injury or damage. In May 2021, Hauser posted a YouTube video of a club member entering his property to retrieve a plane, which resulted in the local police being called. According to Hauser, the video is clear evidence that the Phelan RC Flying Club member violated club rules.
"It removes the sense of safety one has on their own property which restricts when we are outside. When our child wants to go outside to play, we have to say that we can't go out right now because it is not safe" says John Hauser.
The family's concern is real. In 2018, a British toddler lost an eye when a drone crashed into the neighbours yard where he was playing and in 2019, a model aircraft crashed and instantly killed a woman in Taiwan. These are only two of a litany of examples of remote control pilots losing control of their drones with calamitous results. Unfortunately, the Hauser's desire for a safe family home has only resulted in the club labelling them as a hostile neighbour. Hauser has posted online audio recordings of the noise level of the aircrafts and encounters with club members. The evidence of misconduct by the club is documented on the website he created, Dangerous Drones.
Phelan Flying Club President, Mike Anderson, refused to comment when asked about the situation.
Transport Canada states "All drone pilots must respect the Canadian Aviation Regulations and are also subject to the Criminal Code and to all provincial, territorial and municipal laws governing areas such as privacy, trespassing, mischief and voyeurism. Using a drone in a reckless and negligent manner could cause damage or bodily harm, and could result in lawsuits, fines and/or jail time."
The Canadian Aviation Regulations (CARs) were fully revised in 1996 and were developed in collaboration with the aviation community. CARs regulates registration, airports, licensing and training, maintenance, flight operations, air navigation and commercial air services.
The Hauser family has been in contact with bylaw, Transport Canada, and the police. Unfortunately, due to MAAC's exemption with Transport Canada, the club does not have to follow the same rules as non-MAAC flying clubs. This allows members to follow only MAAC regulations that are not prosecuted by law enforcement, which can lead to safety hazards for those in close vicinity to the club and its members.
"MAAC members are required to be members in good standing and to abide by all MAAC policies and procedures, providing the aircraft are flown by MAAC members and follow MAAC's own rules and procedures. In the event of non-compliance by MAAC members with any of the conditions of the exemption, the rules in Part IX of the Canadian Aviation Regulations come into effect," says Transport Canada.
According to the MAAC Safety Document (MSD), all members must show competency of controlling the aircraft prior to flight unassisted. Members must also perform an airworthiness test prior to flight. Despite this, members do not have to take formal training or complete an official test with the government prior to flying.
"We currently have 25 Safety code documents, 11 Policy and Procedures documents and various rules for competition in different events," says Linda Patrick, MAAC Secretary/Treasurer.
The guidelines might be in place but they are of no use if they are not being enforced. Hauser said adamantly, "on paper the rules are clear and should be enforced but there is no sense of repercussions if a rule is broken."
"[The planes] fly in a circle and the farther away the aircraft the harder it is to see so they often fly over zones they are not supposed to when flying in a circle; specifically they are only supposed to fly to the area north of the runway but their site is not big enough to contain the aircraft they fly," says Hauser. "The problem is that they can fly over our property at any time when they are operating their aircraft. It is not so much how many times it happens but that it is a recurring issue."
"The problem is that they can fly over our property at any time when they are operating their aircraft. It is not so much how many times it happens but that it is a recurring issue."
It is not just the safety issue that concerns the Hauser family, there is also a lot of noise. While the City of Ottawa has no jurisdiction for aircraft noise, the Phelan Flying club states that the general noise standard should be a maximum of 96 dBA at 3m. Hauser claims that the noise emitted from the aircrafts go way above the maximum noise level. The city's bylaw regarding sound reproduction states that it must not exceed 55dBA, which the club clearly violates but because the city has no control over aircraft noise, bylaw is not able to help the family.
And then there is the issue of curfews. The club website states "Only quiet electric models may be flown before 9 am. The club executive must authorize any exceptions." Hauser says "there is a man with helicopters who arrives on site very early and who has flown as early as 7 am. His helicopters can be quite noisy and the club's rules specify that no noisy aircraft should be flown before 9 am."
These are not manned aircraft coming in for a landing at YOW. These are individuals citizens remotely flying drones that interfere with the lives and safety of other citizens. The inability to enforce noise and curfew bylaw does not make sense. If your suburban neighbour is practicing the trumpet in his yard at 7 am or if the teens next door are partying on the patio past 11 pm, bylaw will slap them with a fine. The lack of enforcement shows a urban-rural divide and a clear lack of understanding on the part of the City of Ottawa.
It is not clear why Transport Canada or the city of Ottawa continue to allow the Phelan Flying club to continue to operate so close to homes given the obvious concerns related to public health and safety. Transport Canada and the City of Ottawa officials are aware of the dangers of this unregulated hobby and the issue is whether or not they will act in the interest of public safety before someone is seriously hurt or fatally injured.
For the Hauser's the issue is pretty simple. Remote control drones should not put their family or privacy at risk or endanger them in the solitude in their own home.
Recommended Articles
"As these little children are exhumed it is likely that we will find that the vast majority died from tuberculosis. But it would be false to think that this was just the reality of the times or because people didn't know better."
— CHARLIE ANGUS, MP TIMMINS—JAMES BAY
Read full story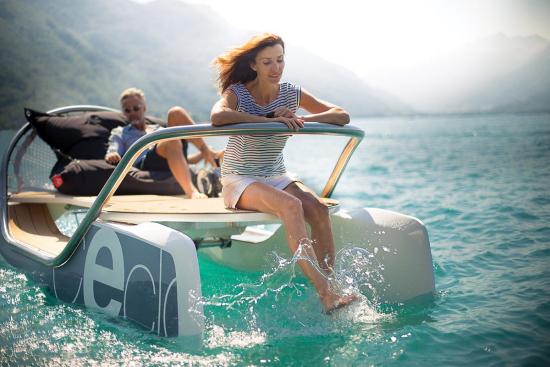 E-Catamaran boats are all as green as can be, very cleverly designed, and easy to operate.
Read full story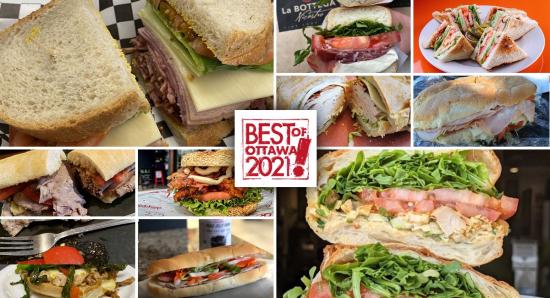 After over 20-years writing about life in Ottawa, we think we have a pretty good idea of the best of what this city has to offer. Check, share and discuss #OLMBest every week!
Read full story
Comments (0)
*Please take note that upon submitting your comment the team at OLM will need to verify it before it shows up below.