Farewell to an Ottawa gem: The ByTowne Cinema
By Matt Horwood
---
After 32 years of operation, the independent ByTowne Cinema has been forced to close its doors due to numerous challenges related to the COVID-19 pandemic. Declining audiences and a smaller selection of films to show gave owner Bruce White no choice but to shut down the theatre on December 26, 2020.
"The ByTowne has a fantastic customer base, but many ByTowners just aren't coming these days, and I don't blame them: our staff have done an amazing job with COVID protocols that keep customers as safe as possible. Everyone's risk assessment is personal, and specific to their circumstances. Many just don't want to make a non-essential trip to a cinema," White said in a farewell letter written on December 4, 2020.
The ByTowne was initially slated to close on December 31, after running a final 'Best of the ByTowne' series of 21 films from December 21 to 31. But the province-wide lockdown forced the theatre to close on boxing day.
Since the theatre has already sold 1050 tickets for the event, White has hopes that the remaining films can be showcased at a later date, ideally in late January or early February. Some of the scheduled films include Parasite, Metropolis and Stop Making Sense, the concert film the ByTowne showed when it first opened 32 years ago.
The Rideau Street theatre was formerly known as the Nelson Cinema, and was built by local entrepreneur Hyman Berlin during the fall and winter of 1946. When the theatre opened its doors on February 10th, 1947, it had all the "modern conveniences" of the time, such as an air conditioning system, the very best in 'terrazzo' flooring, and 650 seats with capacity for 1,000 people. Berlin leased the theatre to Famous Players two years after its opening, and ran it for nearly 40 years.
When Famous Players no longer wanted to run single-screen cinemas in 1988, they moved out and the Berlin family sold the building. White, who had five years earlier purchased the Towne Cinema on Beechwood Avenue with business partner Jean Cloutier, decided to buy the Nelson and renamed it ByTowne. When the Towne's lease was set to be renewed that year, the pair decided to let it lapse and focus on running their new theatre instead.
White says he had a "checkered cinema history" during his youth, having only seen two movies while in high school since his home town didn't have a theatre. But he always enjoyed films, and his previous job designing Town cinema's program guide gave him a path into the theatre industry.
White described the changes he made to the ByTowne Theatre's operations over the years as "evolutionary, not revolutionary" such as expanding its program guide, developing a website and installing a digital projector.
When the COVID-19 lockdown in March and April forced the ByTowne to shut its doors, White says it went from being a "reasonably profitable and successful business" to having zero revenue. The theatre had never been closed for more than 24 hours at a time, except for a week-long shutdown in 2014 to install new seating.
When cinemas were allowed to reopen months later, public safety measures mandated that only a maximum of 50 physically-distanced people were permitted to gather at a time, regardless of the theatre's size. This was a huge limitation on the revenue White could bring in, and with declining ticket sales the ByTowne began losing money every day.
To make matters worse, distributors were releasing fewer films for theatres to show, and instead selling those titles directly to streaming services. "They were considering delaying those releases until more people could come to cinemas. Ultimately, I was faced with the prospect of having diminished audiences, and a product selection that was scraping the bottom of barrel," White said.
When Ottawa went into a modified Stage 2 lockdown on October 10, White had hopes that guidelines would be modified to give movie theatres an increased seating capacity once they reopened. A month later, he was disappointed to see this was not the case.
"I wish that a bit more thought had been put into it. Clearly for a cinema that seats 100 people, a 50-person limit is a different than a cinema that seats 650 people. Percentages based on the size of theatres would have been more adaptable," he said.
White said during November it became clear that until everybody was vaccinated, restrictions on theatres would remain and his business could not be financially viable. That was when he made the difficult choice to close it down.
For the next five months, White will be caring for the mothballed cinema and exploring various avenues of selling it. Since August 2019, White has been reaching out to various film societies and independent theatre operators to see who might be interested in purchasing the ByTowne. "I want to retire and sell my business to someone who can run a successful cinema, but right now nobody wants to buy it in order to offer 50 people a show at a time," he said.
Looking back his time at the ByTowne, White said he's had a lot of fun running the business and giving people from across Ottawa a place to enjoy movies. "It was always really gratifying to come into work and see the results of a previous night's attendance, and confirm that people still enjoy real cinema. That's a been a great thing."
Recommended Articles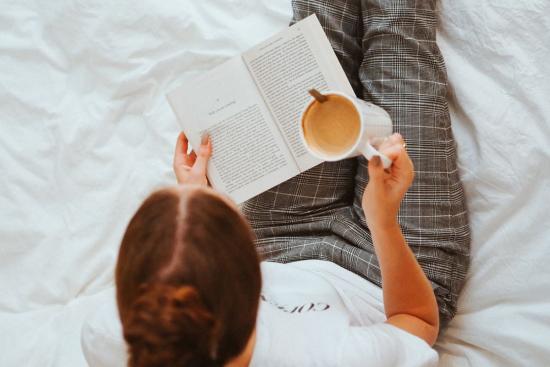 Winter is around the corner, and I love these cold evenings when I can cuddle into a huge blanket with a mug of hot chocolate and dive into a good book.
Read full story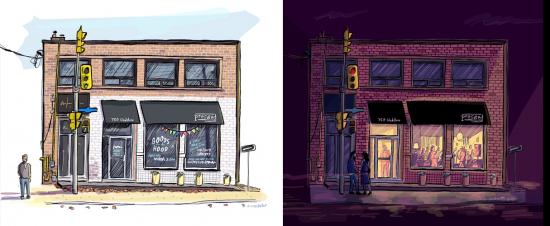 Pressed, the popular café, bar, live music venue, community gathering space joins Hintonburg's Cinqhole as recent casualties of the ongoing crisis.
Read full story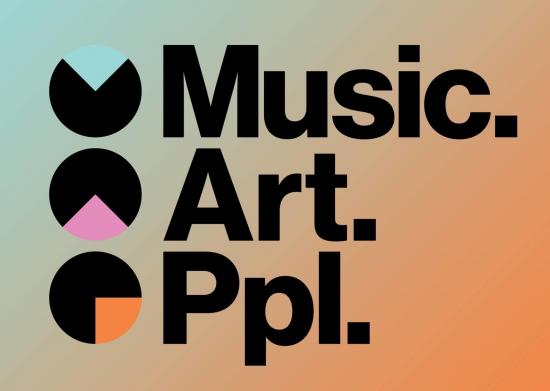 Music.Art.Ppl is primed to shine in the new year with the manifestation of its latest endeavour: an indie label.
Read full story
Comments (0)
*Please take note that upon submitting your comment the team at OLM will need to verify it before it shows up below.