Politics
Feds Kill Idea to Erect Cape Breton's Never Forgotten National Memorial, Sloppily
Feds Kill Idea to Erect Cape Breton's Never Forgotten National Memorial, Sloppily
It was April 2009 and he was on a pilgrimage close to his birth place in Italy. Because he left for Canada when he was only four, he really didn't remember very much about the area at all. Perhaps the cemetery off to the right was there back in 1950 when his parents left to settle in Canada, but he didn't recognize it now, some 60 years later. Its layout was so immaculate that he decided to pay a short visit. Approaching the gate entrance, the sign announced it was a Commonwealth War Graves Cemetery. On entry, he respectfully approached the first headstone which read, "Pte Ted Truskoski, 17, Canada."
Seventeen! He thought perhaps such a young age for a soldier was highly unusual – until he walked along row after row of Canadians killed in the Battle of Ortona, which was fought over the Christmas period in 1943. He realized that many soldiers, too many, including a 16-year-old from PEI, were high school age. It was only a year later that he was told that Ted had actually lied about his age and that he too was only 16 when killed.
Tony Trigiani realized that many of the Canadians who had travelled over 7,000 kilometres from their homes to purge a brutal enemy had been incredibly young. He made a silent pledge that he would find a way to honour their sacrifice and the sacrifice of all Canadians who crossed the oceans to help others recapture their freedom.
His research revealed that over 114,000 Canadians are buried in 2,500 Commonwealth Cemeteries around the world. This figure does not include the thousands lost or buried at sea. They will rest there forever, but perhaps, he thought, we could welcome their souls home and provide a quiet place in Canada where relatives and friends could remember, away from the hustle and bustle of urban areas where so many cenotaphs are located.
Later in 2009 he discussed the idea with a number of veterans he had supported financially during the fundraising campaign for the Juno Beach Centre in Normandy. Unbeknownst to him, one of the well known D-Day veterans, Bruce Melanson contacted Veteran's Affairs in Charlottetown, alerting them to Tony's idea for the monument. In April 2010 they contacted Tony and a senior official with Parks Canada joined the discussions, expressing interest and support for the concept.
A subsequent feasibility study, funded by Tony, concluded that there would be country-wide support for such a memorial. I was contacted for my opinion and was so impressed with the concept that I came on board as an ambassador for the project and was pleased that retired Colonel Alain Pellerin, a good friend for many years, agreed to join Tony's team as a fellow ambassador.
The next step was to find a site. Considering the great majority of our fallen were buried in Europe it was decided that Canada's East Coast would be the closest and best location, particularly Nova Scotia where the majority of troops dispatched to two World Wars embarked. Parks Canada suggested a number of sites in Cape Breton and Tony visited each one of them, including his eventual favourite, Lakie's Head in Cape Breton Highlands National Park.
At a 2011 meeting with Parks Canada in Halifax, Tony expressed his desire to erect the memorial at Lakie's Head. Parks Canada felt the site would be too small and recommended he return to Cape Breton and visit Green Cove, also in the National Park. Admiring its beauty from the tiny adjacent parking lot, in Tony's words the site "spoke to me," and he imagined a statue with open arms facing the sea, line of sight to the Vimy Memorial in France, welcoming lost Canadian soldiers home.
A month later Tony made a more detailed presentation at Veteran's Affairs headquarters in Charlottetown, which was attended by an even more senior representative from Parks Canada who flew in from Ottawa strictly for the meeting. The presentation included a design for the monument based on Canada Bereft, the mourning figure on the magnificent Vimy Memorial in France. The family of Walter Seymour Allward, the original statue's sculptor, gave their permission and plans were made to merely elevate the figure's head and raise her arms, signifying a welcoming home gesture.
In February of 2012, Tony met with the Minister of Veteran's Affairs in Ottawa. The Minister of the Environment joined the discussions as a keen supporter.
In July of 2013 we were advised by the Minister of the Environment that Parks Canada was authorized to negotiate with the Never Forgotten National Memorial Foundation regarding building the memorial in the Cape Breton Highlands National Park.
All costs for the construction and maintenance of the Memorial would be private funds.  Parks Canada granted the Foundation $100,000 to partially pay for a business plan including tourism forecasts and a website.
We naively assumed we were on a roll. A recent Vice Chairman of the Commonwealth War Graves Commission, Sir Alistair Irwin, graciously joined our Foundation as Co-Chair. He would subsequently hand a copy of our foundation booklet to Prince Charles.
During the following months a large number of well-known and respected Canadians joined the project as patrons. Margaret McCain, Brian Burke, Rex Murphy, Jean Charest, Frank McKenna, Paul Manson, Mila Mulroney, Roy McMurtry, Hugh Segal, Ian Tyson, Peter Stoffer and numerous other Canadians offered their support.
Dr. Donald Julien, the Executive Director of the Confederacy of Mainland Mi'kmaq, joined us as a patron ensuring the interests of the Confederacy would be an important part of the planning process.
During this process, a highly respected former Minister of the Environment told me to prepare for glacial project progress as Parks Canada was the most byzantine organization he had ever encountered. We discovered the hard way that he grossly understated his warning.
In order to proceed with the project, Parks Canada required a Basic Impact Analysis be conducted at the site to address any environmental issues. Consultation with the local community was also a prerequisite and something the foundation continued to push Parks Canada to arrange.  The foundation's requests for public meetings started early in 2013, yet these were delayed by Parks Canada until October 7, 2014.  These requirements were completed with encouraging results. Although there were outspoken critics at the Town Hall deliberations, they were a distinct minority and were sometimes even drowned out by the "yea" side's standing-ovations.
In July of 2014 we were shocked when Parks Canada advised us to pay for and undertake a Detailed Impact Analysis, a much more comprehensive undertaking with a price tag well over $200,000.
During the entire time between 2013 and 2016 we weren't able to start fundraising without a completed DIA. It would have been inappropriate to solicit and accept private funds when we didn't have a Licence of Occupation ("Building Permit") which could only be issued on completion of the DIA process. Meanwhile our critics, in a well coordinated campaign to halt the project, started gaining momentum. To our dismay, even editorials from influential news organizations joined the band wagon, repeating false-truths and giving them inappropriate and unearned credibility.
We were accused of planning construction within the Park's Restricted Zone when we were clearly outside that zone. We were allegedly covering a unique (definition: "being the only one of its kind") rock formation when in fact the monument only partially covered 0.4 of a hectare, a miniscule portion of a 26,000 hectare suite. The creation of a parking lot for 300 cars was routinely quoted when the plans called for a mere 60. A "towering monstrosity" was a favourite criticism when the actual height, at 20 meters in the current plan, pales in comparison to the Statue of Liberty at 45 meters and Christ the Redeemer in Brazil at 38 meters and is only a bit higher than the fiddle replica greeting the tour boats as they dock at Sydney harbour. Not satisfied with just "towering," an "ugly" monstrosity entered the debate. This in spite of the fact that the monument's image was based on the design of Canada Bereft that won a competition with 160 entries in 1920, and is now an essential part of the Vimy Memorial in France. For heaven's sake, even the government financially supported Vimy Foundation, which I have outspokenly supported along with six other charities assisting soldiers over the years, turned their back on us even though our objectives coincided to honour our fallen. Out of nowhere, because they were aware of our intentions years earlier, trademarking "Mother Canada" got their knickers in a knot and they joined the cue of critics. What a shame, missing an opportunity for some synergy in honouring our fallen.
In the area affectionally referred to as North of Smokey, and where the monument would stand, local resident Lisa MacLeod started a Facebook page in support of the memorial that grew to thousands of followers. This led to petitions totalling over 1,100 signatures which local MP Mark Eyking presented to the House of Commons on January 28, 2016 in a less than inspiring manner.
Perhaps the lowest blow of all was the accusation that Tony, the 'devious Toronto businessman,' would be flogging cheap trinkets in a gift shop and placing sponsor's signage on the monument site itself. Some even claimed he had trademarked Mother Canada's image in his own self-interest. These vindictive comments never mentioned that the approval to build required that millions of dollars be provided for the monument's long-term maintenance, and that trademarking would avoid "cheap trinkets" on the market. The plans also clearly directed that there would be absolutely no sponsor's or anyone else's signage on the monument site itself.
Four years and thousands of dollars after commencing the process to complete the final DIA to the satisfaction of Parks Canada, it was finally submitted on February 4, 2016.
The following day, Tony was advised on an early morning phone call that Parks Canada was withdrawing its support for the project and the monument would not be permitted to be built in the Park. The follow up e-mail from Parks Canada on behalf of the Minister of the Environment follows:
NEVER FORGOTTEN NATIONAL MEMORIAL
MEDIA STATEMENT
Parks Canada has reviewed the entire Never Forgotten National Memorial initiative as well as the key elements and timelines within the Memorandum of Understanding (MOU) that guides this complex proposal.
Based on that review, Parks Canada has concluded that there are too many key elements that remain outstanding for the project to be achieved by the planned date of July 1, 2017, including the availability of funds to the Foundation, agreement on the structuring of the funding for construction and maintenance, and a definitive final design plan.
After careful consideration, Parks Canada has decided to withdraw from the MOU and the project. Parks Canada will no longer be working towards the realization of the memorial in Cape Breton Highlands National Park. As a result, the project will not be moving forward on Parks Canada land.
Parks Canada appreciates the Never Forgotten National Memorial Foundation's vision in honouring Canadians who made the ultimate sacrifice for their country and wishes the Foundation success in its on-going pursuits.
Daniel Watson
Chief Executive Officer
Parks Canada Agency
I never imagined how many misleading and inaccurate comments could be crammed into one media release. A number of the issues raised in that release had been well addressed numerous times including a detailed letter sent the previous month including the funding issues and the modified timeline for the completion of the memorial. To elaborate, the following provides some illuminating facts.
1. Parks Canada media release- the Foundation did not have availability of funds.
Fact - Parks Canada had been told numerous times that there were large donors waiting to contribute funds but were waiting on Parks Canada to approve the DIA and issue a license of occupation.  What major donor was going to contribute funds to a project that was still not approved?  Major donors included a large national retailer and well known philanthropists in Canada.  Parks Canada were told on a number of occasions about these "donors in waiting" but continued to play delay games.
2. Parks Canada media release- No agreement on structuring of funding.
Fact - Parks Canada dramatically increased the maintenance endowment funding amounts for the Foundation to raise, without any reasoning, explanation or any details of what they would do for the millions in funding that they were asking the Foundation to hand over to them.  Parks was insisting that they would only keep the Memorial open during the park season and never told the Foundation if they would do anything more than empty out the garbage cans.
3. Parks Canada media release - No Definitive Design Plan
Fact- A definitive design plan can only be produced once Parks Canada makes a determination on the final DIA.  Parks Canada had not made a decision. The Foundation spent thousands of dollars on making numerous changes to the plans every time Parks demanded, including a submission of requested changes to the DIA that were sent the day before the announcement.
All of us, including a large number of Cape Bretoners, are gutted with the termination of the government's support for the project. We are, however, embarrassed and angry regarding the disrespectful way a unique, yes unique, Canadian patriot was treated in the final days of the Never Forgotten National Memorial. Mr. Tony Trigiani, with the purest of reasons and an unmatched dedication to this country's soldiers, having sacrificed his health and expended over a million dollars of his own money to underwrite a process made more expensive and time consuming each and every time Parks Canada inflicted another bureaucratic requirement, deserved so very much more than an early morning phone call from a bureaucrat displaying a shocking lack of insight regarding the project and a follow up e-mail perpetuating the myths appearing above.
Once the previous government approved the project in 2013, with the exception of Peter MacKay, we received little or any support from ministers. In truth, they were speed bumps throughout the process. But to their credit they had the decency to grant us an audience or respond to our letters.
At the very least, the current Minister of the Environment should have invited Tony to her office to communicate her decision face to face, thank him for his patriotism and express regrets regarding the glacial decision-making process within her Parks Canada. It is hoped that good manners alone will dictate such an invitation. After all, it is 2016.
Article by Major General (Ret'd) Lewis MacKenzie.
Recommended Articles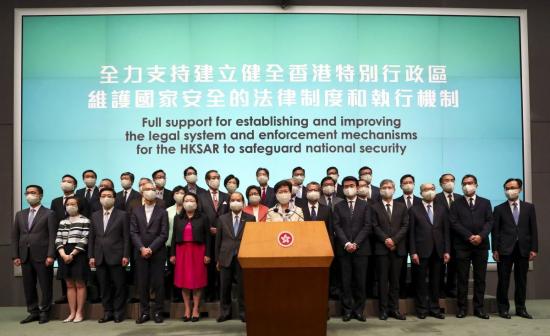 The national security law for the HKSAR ensures the steady implementation of "one country, two systems"
Read full story
At the heart of the issue is the fragmentation of the governance of disability policy in Canada, leaving no single ministry with appropriate authority, decision-making ability and, importantly, accountability.
Read full story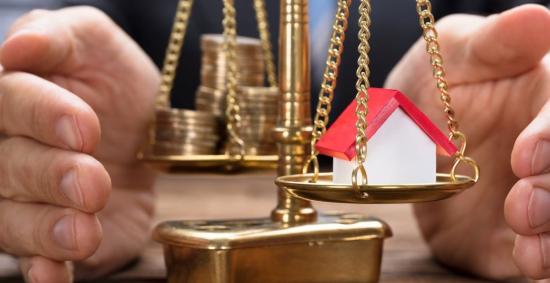 Most capital gains are made by the middle class just trying to have their later-in-life nest egg keep pace with inflation, and they tend to invest very conservatively,
Read full story
Comments (0)
*Please take note that upon submitting your comment the team at OLM will need to verify it before it shows up below.