Good Reads
FIFA Women's World Cup Canada 2015™ --The Countdown Is On
FIFA Women's World Cup Canada 2015™ --The Countdown Is On
Above: 2015 Cyprus Women's Cup Canada v England 11 March 2015, Larnaka, CYP GSZ Stadium.  ©CanadaSoccer / by Ville Vuorinen. Canada WNT starting XI | Front: Christine Sinclair, Ashley Lawrence, Erin, McLeod, Desiree Scott, Josée Bélanger. Back: Rhian Wilkinson, Melissa Tancredi, Kadeisha Buchanan, Rebecca Quinn, Sophie Schmidt, Allysha Chapman. Credit Ville Vuorinen.
"Knowing that this competition is national, from coast to coast to coast, in six host cities, with five time zones and executed simultaneously— it's a pretty big undertaking for Canada," says Valerie Hughes, Ottawa venue general manager for the FIFA Women's World Cup Canada 2015™.
On June 6, the country will be ready to host the world's best female soccer players on Canadian soil. The FIFA Women's World Cup Canada 2015™will be played across six Canadian cities: Ottawa, Ontario; Winnipeg, Manitoba; Edmonton, Alberta; Montreal, Quebec; Moncton, New Brunswick; and Vancouver, British Columbia.
"This is a great way to showcase Canada because it shows that not only can we host a world class competition, but we can do it very well," says Hughes.
Women's soccer continues to grow in popularity, with more spectators following and attending matches. Stars like Christine Sinclair, Erin McLeod and Diana Matheson are attracting fans of all ages to the sport. The Ottawa venue team now has the task of continuing the momentum and excitement for the FIFA Women's World Cup™ coming this summer. The Canadian national team will take to the field in Edmonton for its first two matches. In Ottawa, fans can come out to watch world No1 ranked Germany, third-ranked France and many more impressive teams from around the world, including Spain, Norway, Thailand and Côte d'Ivoire. A total of nine games in six match days, including a quarter final match, will be played at Lansdowne Stadium.
Expect the opening match day on June 7 in Ottawa to draw big crowds, with a double-header featuring Germany versus Côte d'Ivoire and Norway versus Thailand. Ticket prices are affordable and start as low as $20.15, which includes both games if there is a double-header.
The Norway versus Germany match on June 11 is also sure to be a fan favourite. One of the last times these two teams met was in the UEFA Women's 2013 Euro Final, where Germany beat Norway in penalty kicks for the championship title. The rematch here in Ottawa will bring great power and skill.
"Once this competition has been held in Canada, I think that not only our country, but the world as well, will know that the FIFA Women's World Cup™ is the most elite female sporting event," says Hughes.
Hughes says Ottawa is one of the leading cities for support from its soccer clubs for ticket sales and participation in special events.
"We've engaged our soccer community to help us with some promotional events, such as the oneyear countdown and the unveiling of our countdown clock, currently at City Hall" says Hughes. "There was also a special announcement during the week of the competition's Official Draw here last December that included an event with youth soccer players and Canadian icon Christine Sinclair, Captain of Canada's national women's team, as well as Head Coach John Herdman."
The ongoing exposure continues to drive excitement with large soccer associations, local soccer clubs and community members.
The Ontario Soccer Association, which is the governing body of soccer in Ontario, and the Eastern Ontario Soccer Association District fully support all efforts by the Ottawa venue team.
"Many of their clubs and teams have shown their support by purchasing tickets in great quantities," says Hughes. "It really tells you about the leadership in this community for soccer. They see the benefit of exposing their players to the top female soccer players in the world."
Young female soccer fans from across the Ottawa area will also have the chance to interact with some top talent. On May 3, FIFA is bringing the Live Your Goals program to Ottawa for 200 lucky girls under the age of 12.
"They will be able to come and experience a fun day of soccer filled with skills and drills," says Hughes.
"It will be run by the Ontario Soccer Association, so they'll have very high level coaches there to provide great direction that will hopefully turn these young players into lifelong fans."
It is moments like these that create lasting memories and lifetime fans of a great game.
Hughes says she has always been a fan of sport. She found a niche in international sporting events and is now working on her third FIFA event.
"I moved to Ottawa in 1997 and I have not left. To be able to put on these competitions and welcome the world here and see elite athletes compete in our hometown is very rewarding," says Hughes. "It's great to see the positive impact it not only has on national team players that are competing here, especially for Canadian players competing on home soil with home crowds cheering them on, but also for our volunteers who commit so much time and resources in executing the competition."
Hughes says much of the success of the tournament relies on the host cities, venue teams and community volunteers.
"Our goal is to ensure fans of soccer and international sporting events know the quality of play they will see live in a beautifully restored stadium right here in Ottawa," says Hughes. "The quality of play is the highest level for these athletes. It is a very exciting, very skillful game."
For soccer fans, FIFA World Cup events are the sporting pinnacle. To experience one live is unparalleled.
The FIFA Women's World Cup Canada 2015™ offers a once-in-a lifetime chance to be a part of something big. Be there live and catch the excitement."
There are limited tickets remaining for select matches. Fans should not wait to purchase seats at FIFA.com/Canada2015.
Recommended Articles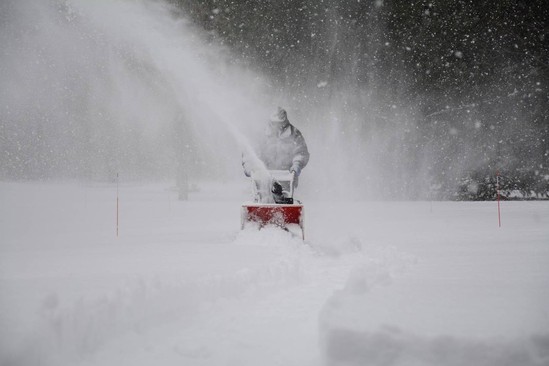 As Ottawa faces yet another snowstorm and it feels like the cold will never leave, you will be looking for activities to keep you busy at home where you can keep snug and warm.
Read full story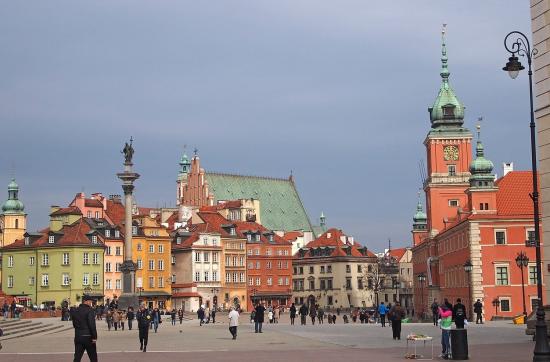 Most of the times, people talk about Polish history in relation to anniversaries of world events in which Poland played a significant role.
Read full story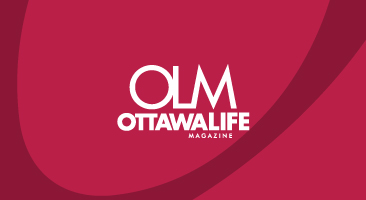 A solemn air swept through Winnipeg on June 16 as the Truth and Reconciliation Commission of Canada...
Read full story
Comments (0)
*Please take note that upon submitting your comment the team at OLM will need to verify it before it shows up below.