Fluevogs For Therapy Dogs
Ottawa's cutest volunteers are teaming up with a Canadian designer legend for a night as unique as every Fluevog shoe. From 5-10pm on June 9th, shop at John Fluevog Shoes and 50% of your purchase will go to Ottawa Therapy Dogs, an awesome charity. With local craft beer tasters courtesy of Flora Hall Brewing and adorable therapy dogs at the store, you'll never want to leave! Enter a raffle to win a pair of Fluevogs ($10 a ticket or 6 for $50 with proceeds to OTD) and support a passionate and hard-working organization. If you've been deliberating that designer purchase, this is the perfect time to buy.
For 18 years, Ottawa Therapy Dogs has provided people in the national capital region with compassionate care and support. An average 100 therapy dog teams visit over 60 health care, educational and social services facilities on a regular basis. Let's recognize OTD's good dogs for all the great work they do!
One might think a shoe designer and a non-profit organization wouldn't cross paths, but the two establishments actually share a great deal in common. Both are community-based and community-minded, and both are passionate about dogs. "We're a pet friendly store," explains Dane Metcalfe, Store Manager at Ottawa's Fluevog shop, "and this is the first time we're collaborating with people who love dogs just as much as we do!"
Because of the nature of their work, OTD may not always be visible in the community. A therapy team (dog and human handler) often work one-on-one with clients. Coming across an Instagram post of therapy dogs at work is rare, because what they're doing is often so personal. On June 9th, Fluevog Shoes will help to highlight the incredible impact that Ottawa Therapy Dogs makes in our community.
"One of the many reasons this company is amazing is that we are able to collaborate with different organizations that do good things in the community." says Metcalfe. This kind of collaboration is exciting because it brings productive, animated groups into the much-deserved spotlight.
About Ottawa Therapy Dogs:
Ottawa Therapy Dogs support people of all ages struggling with physical and mental health challenges. They are an essential partner with an average of 60 health care, social service, and educational organizations. Therapy Dog teams are volunteers (a canine and human pair) and must be mentored and pass evaluations before they are placed at a facility. OTD is known for their extremely high level of standards and practices.
Animal-assisted therapy can deliver results in cases where other treatments have failed. By reducing blood pressure, anxiety, and loneliness, therapy dogs can make a big difference in someone's life.
Demand for OTD's services continues to grow. OTD's Executive Director, Lainie Towell, is focused on building the organization's capacity in order to answer our community's needs. "Partnerships and collaborations are key." says Towell. "The Fluevogs for Therapy Dogs event is a great example of a creative collaboration where businesses and non-profit organizations come together - in this case Ottawa Therapy Dogs, John Fluevog Shoes, and Flora Hall Brewing - to engage and support the community in innovative ways."
About John Fluevog Shoes:
John Fluevog Shoes began in Vancouver in the 1970s. It's come a long way since it began over 40 years ago. After hitchhiking through the West Coast and seeing the Social Revolution of the 60s unfold, Fluevog returned to his hometown and eventually opened Fox and Fluevog, a shoe store he co-ran with his friend Peter Fox. 10 years later Fluevog started his first solo venture: John Fluevog Shoes in downtown Vancouver. In the decades following, the designer expanded across Canada and into the U.S.
Around the same time that Therapy Dogs opened a chapter in Ottawa, John Fluevog began experimenting with eco-friendly shoe design — "good soles leave small prints" became his motto.
"Fluevog shoes simply bring joy to so many people, and this company goes above and beyond that; it's a community of love, respect, and embracing who you are," Metcalfe explains warmly. This community that he speaks of is more than a figure of speech — the company has a large and devoted following around the world: "It's inspiring to see how many people embrace the lifestyle and stand behind this company. John does so much good for everyone involved in and outside this company, it's impossible not to recognize the positive impact he's had on people's lives."
Don't miss Fluevogs for Therapy Dogs on June 9th. When else can you treat yourself to an iconic pair of Fluevogs while supporting Ottawa Therapy Dogs and sipping Flora Hall Brewing craft beer? If you are not able to attend the event but wish to make a donation to Ottawa Therapy Dogs click here.
Recommended Articles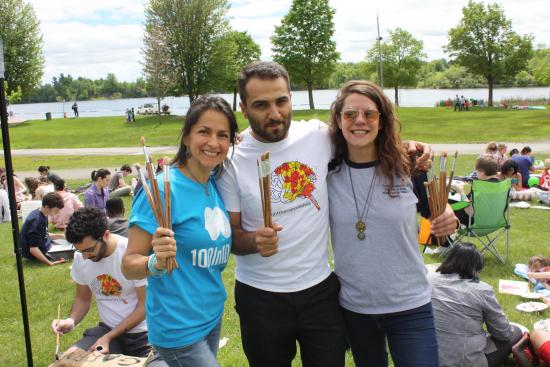 Global grassroots festival, 100in1Day, is coming to Ottawa on Saturday, June 2nd. Powered by local non-profit, Synapcity, and Future Cities Canada, this city-wide event aims to innovate Ottawa through 100 citizen-led events, all happening on the same day.
Read full story
Photo and video by Andre Gagne. The young girl slipped off her clothes and, without another thought,...
Read full story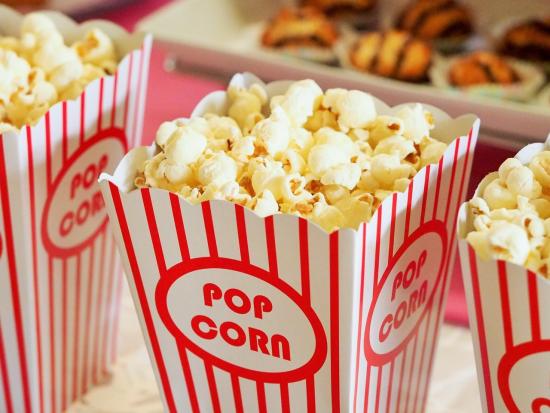 If you're on a tight budget, don't fret because we've found some more Ottawa fun for you, all for no more than $5!
Read full story
Comments (0)
*Please take note that upon submitting your comment the team at OLM will need to verify it before it shows up below.