Food & Wine
Food for thought: Caroline Dumont on Three Ways to Eat Ottawa
Food for thought: Caroline Dumont on Three Ways to Eat Ottawa
Mere minutes after meeting Caroline Dumont I was fascinated by both her outlook in life and how pursuant she is of one passion in particular – food. Caroline developed a passion for cooking and food in general at a young age. She says, "When I was younger I would watch cooking shows instead of cartoons." Now the producer and host of Bell TV1's Three Ways to Eat: Ottawa, Caroline tells Ottawa Life Magazine how it all began and what it's like to pursue her passion on television.
It was a few years ago while in New York City that Caroline really discovered that she wanted to turn her passion for food into something more. "I had a sandwich from a place called No.7 Sub at the Plaza Food Hall. It was the best sandwich I had ever eaten in my life and I just remember thinking people needed to know about it."
That sandwich started it all. Caroline proceeded to write a blog called Careful Indulgence where she developed a brand for herself as a food evangelist. "I like to preach about food and I would only write about places that I liked. If I went somewhere and really liked it, I wanted to have that known."
Her passion quickly turned into a hobby and soon she was one of the top bloggers on Zomato, formerly Urban Spoon. "People began to really respond to it and I loved being that go to person."
It was last April when Caroline's senior producer, Christopher Redmond, contacted her that her passion for food went from a hobby to something she'd like to pursue full time. Drawn to how Caroline's devotion to promoting Ottawa's local food scene fit with TV1's community based approach, Christopher Redmond requested she come in and talk about creating a show that focused on Ottawa food. "I said of course – it was a no brainer," explains Caroline.
From burgers and brunch to seafood and sweets, Three Ways to Eat: Ottawa has filmed a total of six episodes over the past year. "The original concept I had come up with was to do an intimate interview with Ottawa chefs. In the end, we decided we wanted something more fun and way more interactive."
I
n each episode, you can follow Caroline around Ottawa as she visits three local restaurants showcasing the same food or food genre but in three unique ways. The idea is that each restaurant offers a different presentation, price point, and atmosphere from the next one. Caroline tells Ottawa Life Magazine, "Still to this day I pick the restaurants and develop the relationship with the owner. These are all places I know that I want to promote because I've been there multiple times myself. I want to genuinely and organically like this place before I go and promote it."
Not only has Caroline learned a lot about food, she has also grown to appreciate the work that goes into places that support local farmers. She addresses one of the show's early challenges as being able to convince chefs to take time out of their precious schedules. "In general I have learned that not in my wildest dreams would I want to own a restaurant and I have the utmost respect for people that do because it's a tough industry."
Besides food being one of the main motivators driving the show, Caroline remains committed to convincing people not to bypass Ottawa as a non-culinary place. She says, "It's really important to me for people to know that Ottawa has evolved so much as a city not only in terms of our food scene but in terms of many cultural aspects."
"This is my city. It's important for me to put it on the culinary map and I've only hit the tip of the iceberg," Caroline says. From rebranding Careful Indulgence to hopefully filming a second season ofThree Ways to Eat: Ottawa, things are by no means slowing down for Caroline. If anything, this is just the beginning of her incredible influence in the food industry and we can't wait to find out what she will explore next!
Recommended Articles
I'm off to to Niagara this weekend with many other wine fanatics who do not subscribe to the wine...
Read full story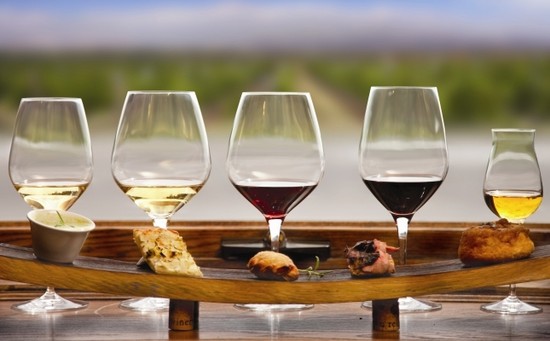 Wine on its own is good. But, with a delicious complementary meal, it's that much better. The dive...
Read full story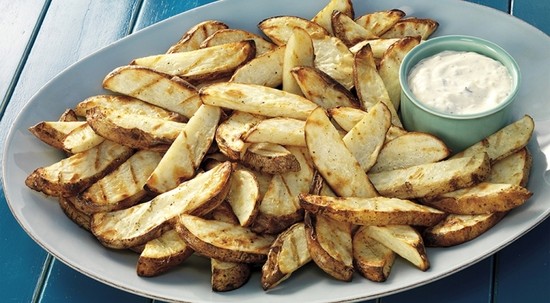 While the protein is generally the star of your BBQ dish, sides are just as important to complete a...
Read full story
Comments (0)
*Please take note that upon submitting your comment the team at OLM will need to verify it before it shows up below.