For Those About to Rock We Tribute You
All photos by Andre Gagne
Vintage band t-shirt, tight jeans, newsboy cap and adrenaline, yup I was ready to rock. It's a Saturday night in Ottawa and the city's own AC/DC tribute band Great Scottwere a few hours away from blowing all the colours out of the Rainbowwith power chords, wailing vocals and drums you'll still feel next week.
On second thought, better take the earplugs, I thought to myself.  I mean, the actual lead singer is going deaf, right? I pause, working around a little doublethink. Though, it would be pretty cool to have Axl Rose fill in for my daily life duties in his weird throne. Naw, better safe than sorry.
In 1973, brothers Malcolm and Angus Young formed AC/DC after seeing the initials on a sewing machine. 21 years later Great Scott was formed by two drunken friends sitting in a pick-up truck ready to pay tribute to one of the greatest rock bands of all time. Well, almost ready. Guitarist Scott Mahar had his reservations.
"I never wanted to be in a tribute band. I don't really like them, especially the clone acts. It usually doesn't work. It's actually kinda' sad watching somebody pretend to be somebody else," Mahar says before changing into his Angus Young outfit. He justifies his portrayal by extracting the root of any good band: you need to just play, play well and love it.
"I might wear the shorts and a tie and bounce around like Angus Young from time to time, but we've always been our own band. We don't follow the recipe. We've never tried to imitate down to that excruciating detail. You get us. We play classic AC/DC. That's why we've lasted so long."
To see Mahar perform that signature Angus strut you'd think he'd spent awhile practicing for the band but you'd be wrong. Like any teenage AC/DC fan, Mahar just started imitating Young in his bedroom while listening to albums like Back in Black. By the time he joined Great Scott he already knew what to do.
He admits to getting lost in the character sometimes. You can't really blame the guy, thought. The kid who first heard AC/DC in the eighth grade when a friend handed him a Walkman blaring out the album Dirty Deeds has now been performing as Angus Young pretty much half his life.
He first saw the band live in 1988 at the Ottawa Civic Centre. It was the Blow Up Your Video Tour. "It was the volume and the intensity, the power and the energy, of not only the band, but the crowd that electrified me. I've still got the shirt from that gig. My father took me to that show. He saw the Beatles in '64, so he completely understood my euphoria."
Mahar strives to instil a little bit of that feeling when he pulls on the shorts, does up the tie and steps out in front of an audience. There's always a few, of course, that must wonder if these guys really can match up to the real thing. By the time Mahar's Angus hits the first few chords to "Thunderstruck" you're wondering no more.  The crowd at the Rainbow on May 7 knew what those who have seen Great Scott perform before already discovered. Whether it was in Barrymore's in the '90's, some bar in Whitehorse or opening up for Steppenwolf, if you never get to see AC/DC live a Great Scott show is pretty damn close.
Related:The Black Inside the Rainbow
The max volume, high voltage, beer swilling, head banging epic near three hour set included hits like "Hells Bells", "You Shook Me All Night Long" and "TNT" and had one fan shouting "you guys are unbelievable." Well, it was more like a slur then a shout, she'd had a bit too much to drink, but the woman still knew her stuff. Unbelievable, Great Scott was. Close your eyes and you could very well be in a sell-out arena seeing the real deal.
Some tunes, Mahar admits, they've played every show for over 20 years. Songs like "Sin City", "Riff Raff" and "Whole Lotta Rosie" have followed them to every gig. He spends so much time with these tunes, knows them back to front like he does the other band members. He calls them brothers, his best friends. He often catches himself watching frontman Albert Bouchard as Brian Johnson on stage in awe of how good the man is.
"Albert is the rightful King of Rock n' Roll. He's the most entertaining frontman I've ever seen. He engages the audience in a way that makes every show personal and unique for everybody in the room. He looks you square in the eye and sings just to you. That dude is tough as nails but has a gigantic heart."
The band doesn't know if anybody from AC/DC knows they exist but, as Mahar likes to tell it, they did open for Great Scott one night in Saskatoon back in '96. The group was on a tour through Western Canada when a concert promoter got them in to see the Australian rockers during their Ballbreaker Tour. Great Scott was playing an after-party across the street.
"It was a real trip to see our posters up in the arena at an AC/DC show," Mahar recalls. "We had to sprint out after the final cannon blew, race past the religious protesters, and get behind the wheel of the next wave of volume and crunch to hit the prairies. It was surreal."
[wzslider height="600" transition="'slide'"]
While the real band is going through what seems to be its final curtain calls with drummer Paul Rudd exiting the band due to criminal charges and singer Brian Johnson being replaced back in March by Axl Rose after doctors ordered him to stop touring or face complete hearing loss, Great Scott is still rocking. If the show at the Rainbow was any indication, the train is not losing any steam. It's only gaining thunder!
"Many people come to the club expecting to get an AC/DC show, but they get a Great Scott show instead," says Mahar explaining how the crowds keep returning because they know they are going to witness something amazing. "We're part of a huge incredible family."
When asked he they'll be raiding a Gun's and Roses tribute band any time soon Mahar had two words: "No comment."
With my body charged, some chords still rattling my innards, I think to myself on the 2AM bus ride back home: Yeah, those earplugs were a good idea.
Recommended Articles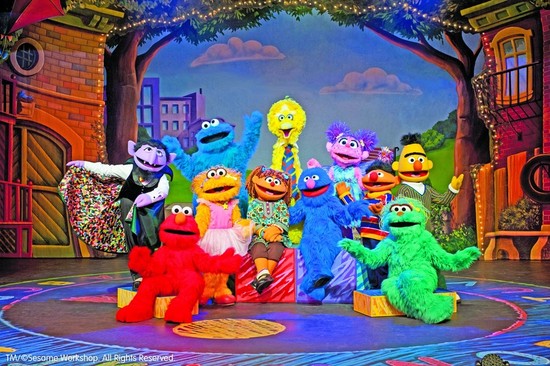 Big Bird, Grover, Cookie Monster and Elmo are all about to step off the screen and onto the stage! S...
Read full story
Here at Ottawa Life, we are always looking for exciting things to do. Check out some of the great ev...
Read full story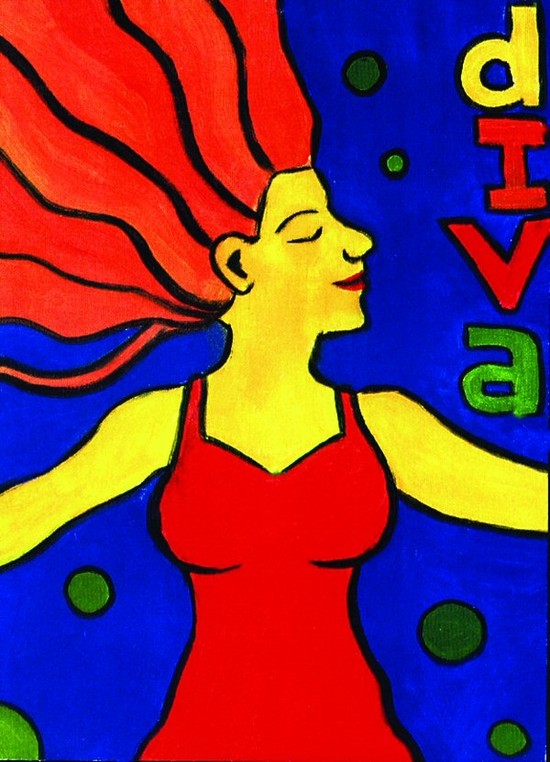 "A wise person once said 'show me a sick child and I will show you a sick woman,'" said Grac...
Read full story
Comments (0)
*Please take note that upon submitting your comment the team at OLM will need to verify it before it shows up below.