Sports
As fans prepare for Saturday's Elimination Chamber, Friday Night Smackdown created a lot of excitement!
As fans prepare for Saturday's Elimination Chamber, Friday Night Smackdown created a lot of excitement!
ABOVE: Charlotte Flair successfully defended her Smackdown women's title against Sonya Deville. (PHOTO: KEITH WHITTIER)
---
World Wrestling Entertainment (WWE) returned to Montreal last night for an episode of WWE Friday Night Smackdown. Montreal has a storied history in the world of professional wrestling with great superstars and great moments.
The day didn't start with Smackdown; it began with the press junket for the Elimination Chamber, a premium pay-per-view event. This type of event hasn't been in Montreal since 2009. The landscape of WWE has changed in those years but not the passionate fan base in Montreal.
The junket allowed journalists to ask multiple members of the WWE roster questions in anticipation of the two events being held in Montreal over the weekend.
In attendance was WWE United States Champion Austin Theory, Bronson Reed, Canada's own Natalya, Nikki Cross, Raquel Rodriguez, and the man who will challenge for the WWE Universal title Saturday at the Elimination Chamber, Montreal's own Sami Zayn.
Raquel Rodriguez talked about growing up as a second-generation superstar. As a child, her father instructed her never to call him 'Dad' at events so as not to break character. While preparing to participate in her first Elimination Chamber match, she said she was nervous and excited.
Bronson Reed, from Australia, spoke about his love of Canada and his passionate fans. The schedule of a WWE superstar can be very gruelling. They are on the road constantly as they drive from city to city and perform, pack up, and do it again. His secret to success . . . a good nap.
Austin Theory, who we had a chance to speak with a few months ago, acknowledged that all of his opponents were worthy competitors, but none were going to dethrone him in the Elimination Chamber match for his United States title. Theory probably delivered the best line of the event when we asked him how he felt about the upcoming match; he said, "There is a reason that these five men are in this match, and it's to lose to the United States champion Austin Theory!"
Scottish wrestler, Nikki Cross, may come across as a little . . . ah, unhinged on camera, but you'd be hard-pressed to find someone more humble and genuine. She has been performing for years, and her passion hasn't wavered. When asked what motivates her, she spoke about her dream to be a WWE Superstar and that she gets to live the dream every day, so "Why wouldn't I be excited?"
WWE audiences range from little children to grandparents and every age in between. Younger fans have gravitated to Natalya, who is Bret Hart's niece. When asked about her impact, she used the example of wrestling in Saudi Arabia and said, "in April, I will have been on the main roster for 15 years. If I can inspire people, it's worth more than winning any championship."
Sami Zayn, the main event of Elimination Chamber, has been one of the most exciting WWE superstars over the last year. He will be challenging Roman Reigns for the title. Zayn's career has led him to this incredibly envious moment, main eventing a pay-per-view in front of his hometown crowd.
Zayn believes his last performance in Montreal was the impetus for his character taking off. Zayn is credited with helping rejuvenate the fan base and increase the audience. He remains appreciative of this swell of excitement and the overall appreciation of his work.
For all of the countless interviews these superstars do, they treat each like it is their first. Not only did they bring a level of energy and excitement, but an appreciation for the moment was also on full display.
Friday Night Smackdown was an exciting event that did a fantastic job of building excitement for the Elimination Chamber. If Smackdown was the only event you planned to see this weekend, the anticipation built towards the Elimination Chamber should have you change your mind.
As it's been said countless times, there is no experience like a live WWE show.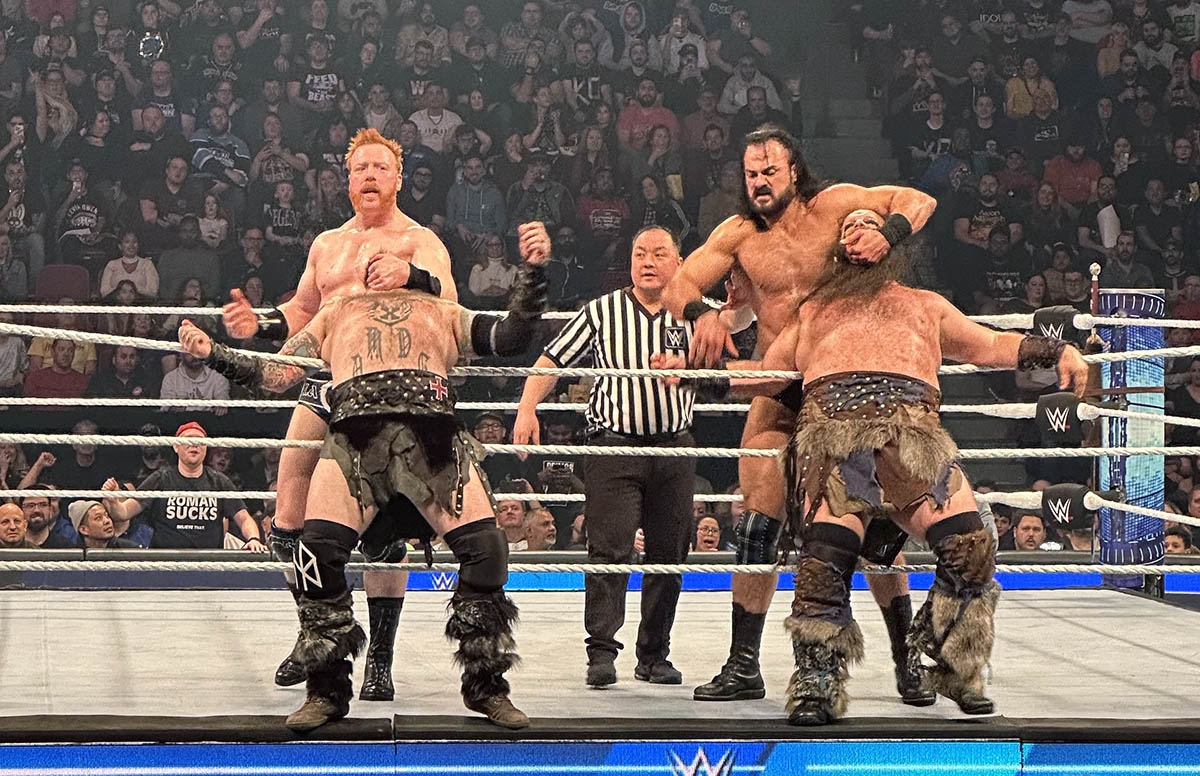 ABOVE: Sheamus and Drew McIntyre defeated the Viking Raiders. (PHOTO: KEITH WHITTIER)
Friday Night Smackdown Results
Shayna Bayzler and Ronda Rousey defeated Natalya and Shotzi
Sheamus and Drew McIntyre defeated the Viking Raiders
Asuka defeated Liv Morgan
Gunther successfully defended his intercontinental title against Madcap Moss
The night ended with Sami Zayn addressing the crowd. When the thunderous ovation died down, Zayn told his fellow Montrealers that it was his biggest match because it wasn't him vs. Roman Saturday Night; it was Roman vs. him and all of Montreal. The speech sent chills and excitement through the crowd.
But There's More!
Before things wrapped up, fans were treated to two more matches:
Charlotte Flair, yes Ric's daughter, successfully defended her Smackdown women's title against Sonya Deville.
Bray Wyatt defeated L.A. Night in a Street Fight match.
A fantastic day of WWE, and we are just getting started!
---
Tickets are still available for Monday Night Raw in Ottawa. Click this link to get yours!
Recommended Articles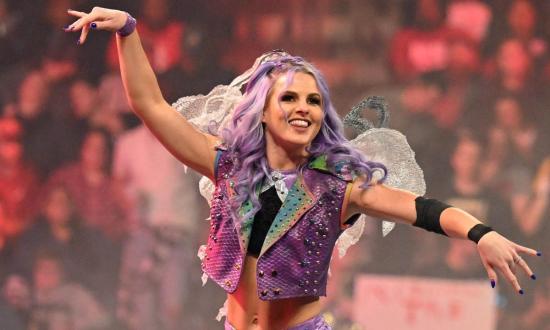 Superstar Candice LeRae is one of the many WWE stars who will be coming to Montreal and Ottawa later this month
Read full story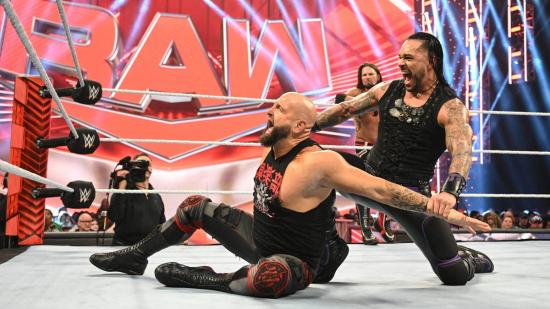 For the first time in over a decade, Monday Night Raw is coming to the National Capital.
Read full story
When life gets busy, it is always nice to treat yourself. What better way to do that than to indulge in delicious food and bevs?
Read full story
Comments (0)
*Please take note that upon submitting your comment the team at OLM will need to verify it before it shows up below.