Top Stories
From 12 to 20,000, The Hip Returns to Ottawa to Say Goodbye
From 12 to 20,000, The Hip Returns to Ottawa to Say Goodbye
All photos by Andre Gagne
'Til the men they couldn't hang
stepped to the mic and sang
and their voices rang with that Aryan twang
-The Tragically Hip (Bobcaygeon)
On May 24 a collective gasp went out of a sucker punched nation. Gord Downie, frontman to The Tragically Hip, announced he had been diagnosed with terminal brain cancer. To some, it was a sobering message of our own mortality as we stood in disbelief. Even our heroes must someday fall. However, it's not the descent that eventually faces us all; it's what you do before you hit the ground.
The Hip wasn't quite ready to close the book on 30 years of music and memories. This show would go on one more time, one more tour. Suddenly, our disbelief and sadness transformed into appreciation and inspiration as we readied ourselves to not mourn but celebrate Canada's band and one man whose willingness to rage against the dying of the light ignited one powerful beacon of a word for his fans and for his country: courage.
Beginning a month after releasing their thirteenth studio album, Man Machine Poem, the band embarked on a tour that would stich a path across Canada. They stopped in places like Vancouver, Edmonton, Winnipeg and Toronto playing songs about Sarnia, Bobcaygeon, and sundown in the prairies. It's not hard to see why they have been called Canada's band.
"Their music is full of imagery and references to feelings and places that we all relate to and are truly Canadian. They have always written from that perspective and have never been tempted to change who they are," says Kris Abbott.
Now in a duo with partner Dee McNeil as Kris + Dee, Abbott was once part of The Pursuit of Happiness, a Canadian band that started out around the same time as The Tragically Hip. She's shared a few stages with the band, both of them coming up in the industry congruently, and has many cherished remembrances from the road.
"When I first met The Hip we were all very young playing bars in Kingston. I literally learned how to play guitar in front of them, so they represent a very formative time in my life," she tells Ottawa Life. "When I was in The Pursuit of Happiness we played many shows together and there was something so special about sharing those roots and watching them grow into the massive icons that they are today."
Downie, Gord Sinclair, Johnny Fay, Rob Baker and Paul Langlois first got together in 1984 in Kingston, Ontario playing gigs around town at places like Alfie's and the Copper Penny. Early tunes that never saw an official release went by the curious names of "Reformed Baptist Blues" and "Psychedelic Ramblings of Rich Kids". Their music soon became woven into the quilt of Canadian culture. Songs like "New Orleans is Sinking", "Little Bones" and "Wheat Kings" became memories for many, moments in time, a treasured soundtrack to days past.
"Their music brings you back home, no matter where you are. There songs are Canadian," says long-time fan Megan Wilson. "They speak to the world in a bigger sense but when you listen to them as a Canadian you can say I've been there or I know where that is. It's not just small town Canada. It's the entire country!"
As the band achieved greater success with albums like Up To Here, Road Apples, and Fully Completely, touring the globe and making the shift from bar musicians into icons into legends, the people of Kingston always stood as a city united in pride over their hometown heroes. It was not surprising to learn that this tour would end where it began only, this time, with an entire country watching.
However, before the band takes the stage one last time for their Saturday show in Kingston –set to be broadcast across Canada on CBC– The Tragically Hip had a final stop in the capital where, once upon a time, only 12 people came out to see them.
"All the years of coming here playing to 12 people, then getting up to 24 people, then dropping back down to 17 people," said a misty-eyed Downie to the now 20,000 plus filling the Canadian Tire Centre with equally damp eyes of their own. "It's been a good ride here in town. We love it here."
Ottawa holds a special place for the band being one of the first cities they played in when branching out of Kingston. From Barrymore's to Bluesfest, some places still here, others long gone, The Hip rocked this town on many nights building up a loyal fan base. People like Tom Toll, dressed in a signature Downie suit, seeing the band for the 31st time that night. Next to him his young son Zachary, also decked out like Gord, was there for his first.
"I first saw them in concert at the Roadside Attraction in 1993 at Lansdowne Park. I've been a diehard fan ever since," says Toll, happy to be sharing this moment with his son, the two eyeing a few show t-shirt souvenirs.
They had lots to choose from as multiple sellers were setup outside the gates offering shirts that spanned the band's entire career. They were even being printed in the parking lot with sales expected to be huge throughout the night.
Some of the sellers have been on the tour almost as long as the band has.
"I kind of refer to it as a good book," says Mike Middleton as he sells another shirt to a smiling fan. He's been on board since Vancouver. "In the beginning it was great and I wanted to see the end but now that it's getting closer to the end I want it to slow down so I can take in every bit."
Though the show start time was 8:30, the fans arrived early, many sharing memories in the parking lots, leaning up against cars and singing Hip tunes that played over the radio. Some packed tissue, knowing there would be tears but, overall, the tone was a celebratory one.
"It's like Gord and the band are inviting us along on one last story, telling us in advance to really, really appreciate it because it will be our last one taken together," says fan Mike Morrison who discovered the band in the glory days of MuchMusic, blown away by Downie's ability to tell a story. "As horrible as the news was, it offers us this one last, great gift. The gift of appreciation."
Appreciate they did. When Downie and the band stepped on stage the applause rumbled the seats, a standing ovation before Gord made it to the mic stand. For a moment he let it just hang there, an eruption of love, gratitude and thanks. Then the showman, dressed in glimmering green and a feathered hat, clutched the mic and proceeded to do what he does best.
They began at the beginning with two of their first singles, "Boots or Hearts" and the power rocking "Blow at High Dough" with Downie breaking out his sometimes offbeat gyrations right away. The result caused the singer to break a sweat early and peel off his suit jacket, produce his signature handkerchief from his back pocket and mop his brow. When you're Gord Downie, you always need one of those handy.
The show was designed to allow for various album mini-sets over the two and a half hour long show. Up to Here was capped off with a powerful performance of "New Orleans is Sinking" with the band then launching into material from the new release. 2004's In Between Evolution was up next with songs "Summer's Killing Us", "It Can't Be Nashville Every Night" And "Gus: The Polar Bear from Central Park" representing the album.
The band's first album to debut at #1, Day For Night, followed with a moving rendition of "Nautical Disaster" before the band shifted into their 1997 Juno winning Album of the Year Trouble In The Henhouse to close off the main set with a jubilant "Ahead by a Century".
Downie hugged his band and then stood alone facing a crowd that cried as much as they smiled. The emotion was felt as high as the rafters. But we stood together this night not in premature mourning but in gratefulness, in thanks for a career of music that defined pieces of our lives and while we are all mortal the songs live forever not to be felled by whatever reasons or ailments that will shuffle us off this spinning ball in the dark.
"Carry on out there," Downie said, one last wave, before leaving the stage.
We will, Gord. We will with your songs, memories of your energetic, often outright wacky stage presence and for the band that united us as Canadians, an audience always within reach to embrace The Hip fully and completely.
SETLIST:
Boots or Hearts
Blow at High Dough
Opiated
New Orleans Is Sinking
In a World Possessed by the Human Mind
Ocean Next
What Blue
Machine
Summer's Killing Us
Gus: The Polar Bear from Central Park
If New Orleans Is Beat
It Can't Be Nashville Every Night
Greasy Jungle
Nautical Disaster
So Hard Done By
Grace, Too
Gift Shop
Flamenco
Springtime in Vienna
Ahead by a Century
Encore:
Courage (for Hugh MacLennan)
Wheat Kings
At the Hundredth Meridian
Encore 2:
Bobcaygeon
Poets
Recommended Articles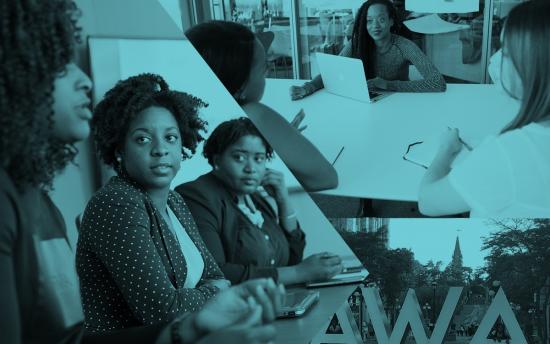 SheBoot is a bootcamp for women entrepreneurs designed by women entrepreneurs
Read full story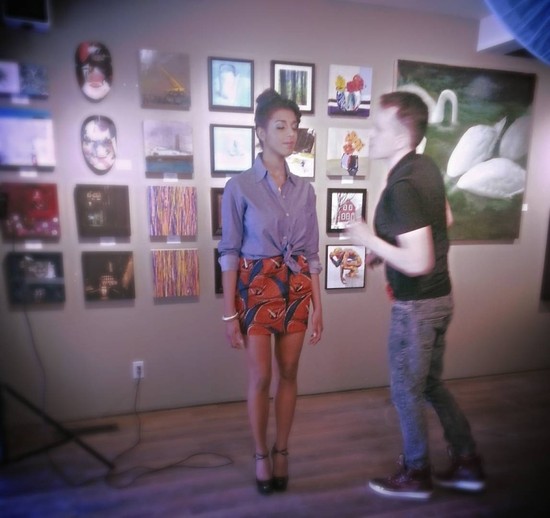 Inject a splash of colour in your spring/summer wardrobe with an African print piece from Kilambi. B...
Read full story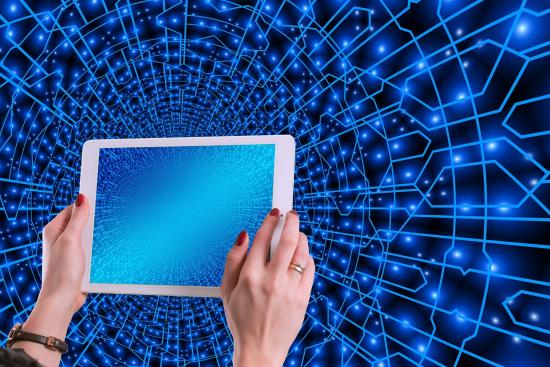 With the warm, spring weather finally kicking in, there is no better time than now to follow your blogger aspirations and snap some aesthetic outdoor shots for your Instagram page!
Read full story
Comments (0)
*Please take note that upon submitting your comment the team at OLM will need to verify it before it shows up below.