Politics
Postmedia and Don Martin: A deafening silence on ethics and law
Postmedia and Don Martin: A deafening silence on ethics and law
Photo credit: @CTVPowerPlay (photo used by CTV to promote Power Play host, Don Martin. Postmedia paid damages to Arthur Kent as a result of Martin/Postmedia being found guilty of defamation in lawsuit.)
---
It is a law of the media jungle that was already old news in 1972. That's when Prof. Phyllis Wilson explained accountability to our second year class at Carleton University's School of Journalism.
"Even the best newspapers and reporters make mistakes," she told us. "And they stay the best by fixing them, honestly and openly."
Phyllis is legendary in Ottawa. For years in the 1960's, she was the only woman reporter at the Citizen, now owned by Postmedia, whose flagship National Post has an ethics guide that echoes Phyllis' words: "Like everyone we make mistakes. Readers understand this and will usually forgive us our errors if we are seen to correct them promptly and without reservation."
Sadly, Postmedia and its former political writer, Don Martin, are not living up to that standard.
In 2016, after a 23-day trial, Postmedia and Martin were found guilty of defaming me when I ran in the 2008 Alberta provincial election. In May of this year, in my appeal on costs, three justices of Alberta's highest court unanimously ruled the media defendants acted fraudulently in the lawsuit by concealing documents and giving false evidence. Malice seemed the only apparent motive for the article at issue, the judges wrote.
"Court of Appeal in Alberta finds allegations of fraudulent concealment were true," Canadian LawyerMagazine reported. The Lawyer's Daily called the decision a "cautionary tale" for media and lawyers. Postmedia and Martin did not appeal the findings against them, so the rulings are final.
On the witness stand at trial, Martin admitted his lede paragraph was "not true." Those words provided the gist of the article and its headline, depicting a reckless candidate mocked by his own party. The story appeared in print editions of the National Post, Calgary Herald and Edmonton Journal, and was published online for nearly five years. The court rejected Postmedia's denials of continuing Internet publication.
The trial judge found Martin knew "several" of his sources "had an axe to grind" and "repeatedly" attributed negative comments to multiple sources when only single sources were in evidence. He made no "meaningful effort" to contact his subject for comment, and "actively sought out negative information," which he made no real effort to verify.
When I filed a written response, Martin misled his editors with "misinformation" about two of his unnamed sources. This, the judge ruled, "likely colored" the newspapers' unreasonable refusals to publish the rebuttal. The Defendants "should have provided" an opportunity to respond.
The court ruled that fair comment defences were negated by "multiple defamatory factual statements" not saved by the Supreme Court's tests for responsible journalism. Ten of Martin's "facts" were simply untrue or unworthy of reportage protection, since Postmedia's claims they were credible and originated elsewhere proved unfounded.
The appeal justices wrote that although the trial judge found malice was not proven, "no other motive for the article has been suggested." They noted Martin's testimony on key points "lacked candor and was unreliable." Where his evidence conflicted with other witnesses, "the trial judge almost invariably preferred the testimony of the others."
Canada's legal archives speak to the case, too. Searches confirm that Postmedia and Martin are the only news organization and journalist in Canadian history to be found guilty, in court, of defaming an election candidate.
Remarkably, they appear not to have grasped the "cautionary tale" of the verdicts against them. They have neither admitted their mistakes to Canadian news consumers, nor apologized to the court for acting as though they're above the law. Their insurer, Hiscox Inc., has now paid me $470,000 in costs and a further $200,000 in damages. However, there has been no explanation of how Hiscox's public stance against insurance fraud squares with the misconduct found by the appeal justices.
As well as providing a sense of vindication, the judgments affirm my belief that every journalist and news organization must pull their weight in restoring public trust in what we do. Surely that should include the nation's largest newspaper chain, and a nationally televised news host.
---
Arthur Kent began his career in television news 44 years ago at CJOH-TV, now CTV Ottawa. He is currently is filming an investigative documentary about the Cold War.
Recommended Articles
The leaders' offices in most parties in Canada, in or out of government, manipulate local candidate nominations, conventions, party executive elections, party policies...
Read full story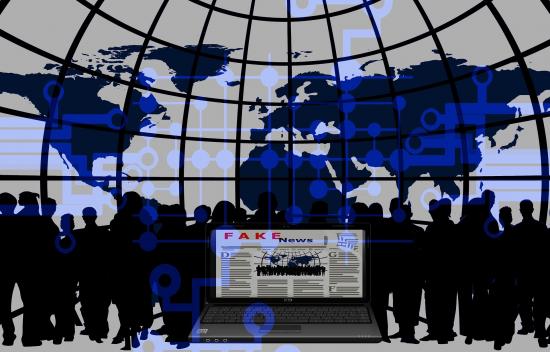 Should governments support rigorous independent journalism, beyond public broadcasting, in the face of its economic decline?
Read full story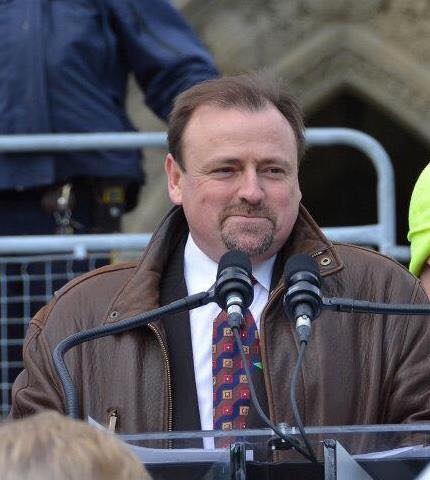 The Phoenix debacle is a monumental disaster for Canada's public service and for Canadians which was brought about by governments disrespect for its own workers
Read full story
Comments (0)
*Please take note that upon submitting your comment the team at OLM will need to verify it before it shows up below.