Fun ways to show your love for Ottawa
It's hard to explain unless you live in Ottawa, but Canada's capital city is one of the most remarkable places in the country. It's full of culture and history. It's also exciting when you want it to be but incredibly secure and peaceful.
Whenever out-of-towners visit the city, they fall in love with it within a few days. If you're the sort of person who can't stop talking about Ottawa, showing visitors around, or feeling homesick when out of town, then read this blog for some ideas on how to show your love for the city:
1. Print T-Shirts
Why not design and print custom t shirts in Canada that show your love for Ottawa? From the right source, you can order in bulk and spread the love amongst family and friends. If you run a small business like a bakery or a café, you can hand out the shirts to customers. Alternatively, you can pass them around in the office to your employees.
Remember, from a good platform; you can order Ottawa-themed outerwear, pants, bags, accessories, caps, and more.
2. Walk More!
Ottawa has incredible air quality because it is one of the most walkable countries on the planet! Instead of using cars, more people walk or take a bike to work. You can show your love for Ottawa's environment by walking and biking more.
Not only will walking lower your carbon footprint, but it will also be good for your health. You can also walk across many gorgeous parks in Ottawa or find several historic hiking trails. While many of the hiking trails are easy to traverse, some are more challenging for more adventurous people.
3. Try the Local Eateries
The COVID-19 pandemic has been brutal on the restaurant industry. Many eateries have closed down or are closed to shutting their doors for good. Show your love for Ottawa by eating out more if you can. Ottawa has some of the best restaurants in the country. From Canadian and American food to French, Indian, Chinese, and Japanese, there's something for everyone.
Restaurants in Ottawa are also renowned for serving various dietary needs. Whether you're looking for halal, kosher, or vegan food, you'll find something delicious in your area. When ordering from restaurants, try to place orders directly instead of using food delivery apps. After all, food delivery apps take sizable cuts that eat into a restaurant's valuable revenue.
4. Become Politically Active
Whether you're unhappy or happy with Canada's political landscape, you should try to become more politically active. If you feel the establishment is doing a good job, you can reinforce their actions. Alternatively, you can be a voice of change.
And what better place to become more politically active than Canada's political capital, Ottawa? If you're a Canadian citizen, 18 years old, and have decided on your political affiliation, you can try to make a difference. The only thing you can't fight in Ottawa is the weather!
These are just some of the ways you can show your love for Ottawa. Whether you're spreading the love with great swag, contributing to the environment, or the local economy, you can show your feelings in your own way.
Recommended Articles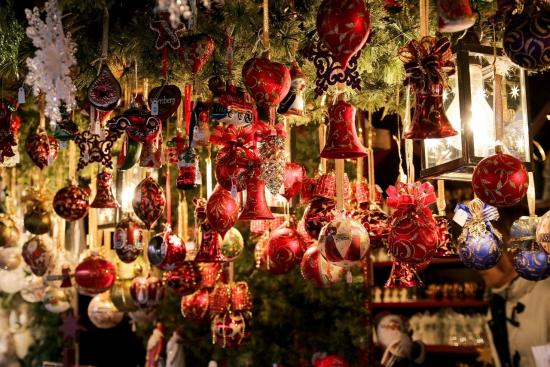 The Holidays are here and everyone is frantically searching for last minute gifts, decorations and music playlists . . .
Read full story
Comments (0)
*Please take note that upon submitting your comment the team at OLM will need to verify it before it shows up below.