Garth Brooks Back For Record Breaking Shows
Photos by Andre Gagne.
Blame it all on their roots, they showed up in boots and their thunder-like rumble that rolled over the arena said they weren't going down 'til the sun came up. 17,000 filled the sold-out Canadian Tire Centre, not just with bodies but also voices and as a countdown appeared on the stage screen ticking down 60 seconds to showtime, those voices just got louder and those bodies all began to stand. They would not sit again for nearly three hours. By the time the familiar silhouette of the man with the cowboy hat clutching his acoustic guitar filled that screen, the place was deafening. It was a return nearly 20 years coming but Garth Brookswas back and the Ottawa crowd's roar let him know how much he'd been missed.
Brooks has a record 22 Academy of Country Music Awards, 13 Grammy nominations, he even has a Juno, and since releasing his first album in 1989 he has amassed platinum record after platinum record, hit song after hit song but tonight he began the show with a new one.
"This is where I make my stand / 'Cause I can't stand it anymore," Brooks sang out over the crowd. "Man Against Machine," from the album of the same title released in 2014, would be the newest song of the night. The release was his first after coming out of a 14-year retirement from recording and though tonight the crowd was singing back his every word, six hours earlier an emotional Brooks relayed how he thought he had lost it.
"I thought it was gone. The muscle. Everything. So for the last four months I've just been forcing myself to build that muscle. Fear, excitement and all those good things are going on," Brooks said of his song writing ability at a press conference before the first of his four sold-out shows.  He stated, after a deep breath, that it wouldn't be another long stint before the next release. "Whether that's a good thing or a bad thing we'll see. The people will be there to judge."
Brooks, who would later admit that he often wonders if he'll be remembered, surveyed the crowd later that night during "The River." He stepped back and smiled to take it all in. The stadium had become a solar system of little cell phone stars all currently making up the Ottawa section of the Brooks Galaxy. Sales for these shows broke a local ticket sales record originally set by Brooks himself back in 1998. The audience wasn't going anywhere. Those in the stands remembered.
"When that happens like Ottawa did, when you break your own record, that's kind of a mixture," Brooks told Ottawa Life. "First, you're very thankful that you had the record. Then when you break it you scratch your head and go what the hell is going on? I wish I could explain it because we're so late in our career this shouldn't be happening to us."
"We feel so lucky," Brooks adds. "These people allowed you to leave. Just go with nothing promised and they allowed you to come back. Not just come back but come back at a record setting pace. That's pretty unbelievable. You look at yourself and think it should be happening to somebody else. We're just thankful it's happening to us."
Brooks shared the stage with his wife and country music superstar in her own right, Trisha Yearwood. She would perform a mini-set with such hits as "How Do I Live" and "XXX's and OOO's (An American Girl)" as well as a duet with Brooks on "In Another's Eyes". "She's In Love with the Boy", her first number one, ended the set with a Kiss-Cam that floated around the crowd surprising couples who quickly got a loving smooch in on the big screen. Yearwood and Brooks got the last kiss in. They have been called country royalty but, for them, they are really just like best friends.
"For me it just makes everything better," Yearwood told Ottawa Life. "Usually when you're on the road you're getting to play music, getting to do what you've always dreamed you wanted to do your whole life but you're missing somebody at home. You're missing something. Now we do everything together so it's really the best of everything. Getting a chance to do what you love to do most in the world with the person you love most in the world is good."
After Yearwood's set, the hits just kept on coming with Brooks goading the crowd to push the energy level higher on "Callin' Baton Rouge", his favorite song to play live. That energy was like rocket fuel to Brooks who zipped around the stage when he wasn't hanging off of it or grabbing camera equipment to film the band. At one point, he caused an audio tennis match between both sides of the stadium with each cheer gaining in decibel level in a booming back and forth battle. Brooks would also test the audience's knowledge of the oldies like  "Unanswered Prayers" and "Much Too Young (To Feel This Damn Old)" with the singalongs continuing on staples like "The Thunder Rolls" and "Friends In Low Places".
"I want to hear that all night long! If this is how a weekend starts sign me up," he shouted.
One of those screams belonged to Becky Wheeler. She grew up listening to Garth and relays how the music painted very specific and happy parts of her childhood. She explains how Garth's tunes were really what everyone in the family could agree upon on road trips.
"Just part of that, for example, was listening to Ropin' the Wind endlessly while driving through the deserts of Arizona and New Mexico on our way to visit my family in Texas," she says. "I've clearly attached certain songs to particular places along the way. I couldn't be happier to see Garth back on the road and giving us some new music!"
Brooks, drenched in sweat with a smile that seemed to never leave his face, felt the same way about the audience. Like the crowd, he was left gasping for breath but loving it.
"Ottawa crowds," he shouted during the encore, "this one blew away anything I remember. We are in the capital of a pretty freakin' cool nation. We've been away too long."
Save some energy, Mr. Brooks. You still have three more shows to go.
SET LIST
Garth Set 1:
Man Against Machine
Rodeo
Two of a Kind, Workin' on A Full House
The Beaches of Cheyenne
The River
Two Piña Coladas
Papa Loved Mama
Ain't Goin' Down ('Til the Sun Comes Up)
Unanswered Prayers
To Make You Feel My Love
That Summer
The Thunder Rolls
In Another's Eyes (with Trisha Yearwood)
Trisha Set:
XXX's and OOO's (An American Girl)
How Do I Live
PrizeFighter
Broken
She's In Love With The Boy
Garth Set 2:
Shameless
Callin' Baton Rouge
Friends In Low Places
The Dance
Encore:
If Tomorrow Never Comes
Wrapped Up In You
What She's Doing Now
We Shall Be Free
Much Too Young (To Feel This Damn Old)
Standing Outside The Fire
Recommended Articles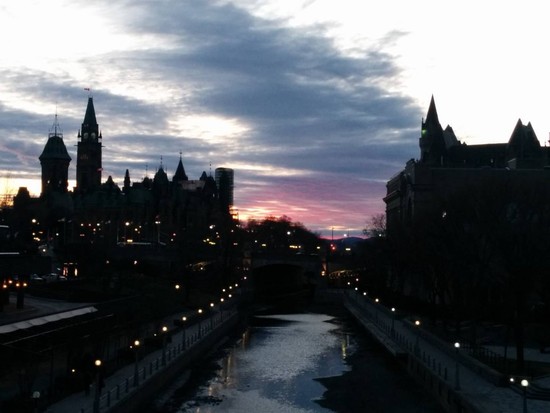 Clubbing and bars not your thing? Fortunately, Ottawa has so much more going on once the sun goes do...
Read full story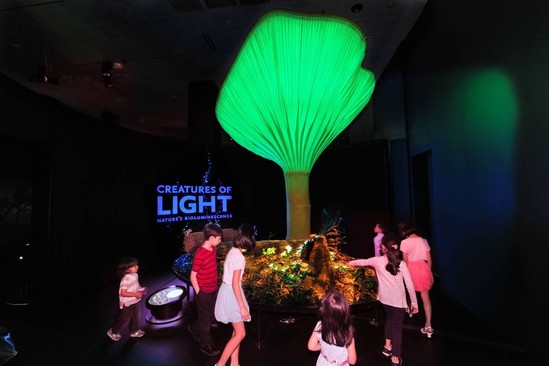 Glowing mushrooms, jellyfish, plankton and even scorpions are all among the new Canadian Muse...
Read full story
The National Capital Region provides various outdoor activities to beat the winter blues, becoming an outdoor fun haven bringing light at the end of the tunnel for the darkest time of the year.
Read full story
Comments (0)
*Please take note that upon submitting your comment the team at OLM will need to verify it before it shows up below.