Comedy on the Fringe Besties Rhythm and Burgundy
Ottawa Life's Festival City Series is back! We'll provide a unique look at some of your favourite events.
We'll go beyond the music with artist interviews, volunteer profiles, concert reviews and spotlights on
the tastes, sights and sounds of the festival season.

Your city! Your festivals!
Like a good sunscreen, Ottawa Life has you covered.
---

Photos by Courtesy of Rhythm and Burgundy
What do Hope and Crosby, Abbot and Costello, Fey and Poehler and Kristine Shadid and Allison Harris have in common? Well, they're all comedy duos, they're all hilarious and they all started somewhere it's just that Shadid and Harris –also known as Rhythm and Burgundy– are closer to that start of wherever that somewhere is going to be.
If you've been to any Crush Improv show of recent you don't need me to tell you how witty and gut-bustingly funny Kristine Shadid is. Though she'll tell you comedy's a side gig, she comes off with the humour and charm of a veteran SNL cast member but what she really wants to do is direct. No, wait…sing!
Along came Allison Harris with a musical background and a birthday awaiting a song and a stranger.
"One of our mutual friends threw a ladies night get together where we all ended up at a karaoke bar. Allison showed up near the end of the night, it was her birthday. So I went up and got the bar to sing happy birthday to this lady I just met," recalls Shadid of their first meeting.
"Yep, it was love at first sight!" Harris chimes in adding that it's always easy for them to remember their band anniversary.
Both were selected for Crush Improv's My Summer Crush festival and discovered that they didn't just work well together on stage but they seemed to compliment each other's abilities. The improv team became a friendship that would become a band, merging both their backgrounds into humorous ditties about their mothers, sibling revenge and Voldemort.
The duo dubbed musical sweethearts are on their Comeback Tour (don't ever leave us again!) and will be bringing the funny to Fringe Fest for the first time in a series of shows starting Thursday. (More info and tix here)
Shadid and Harris took some time during rehearsals to chat with Ottawa Life this week about their influences, why they work so well together and Voldemort. Ok, not Voldemort.
First off, can you tell me a bit about the members of Rhythm and Burgundy?

Kristine: Before we started the band I had just graduated from the University of Ottawa with an honours degree in Communications and Film Studies, jumping between jobs and doing improv comedy as a side gig.

Allison: I am a local actor / creator. I have done a lot of theatre around Ottawa and I graduated from St Lawrence College with a degree in Musical Theatre. At the time I was in between theatre gigs and looking for another creative outlet!

What else can you tell me about your comedic backgrounds before getting together as group?
Kristine: I've been doing improv comedy for 10 years now (so 8 years by the time we started the band). I've been on several different troupes, performed all over eastern Canada, studied and taken workshops from different improvisers from around the world. I'm an on the spot comedian.

Allison: I don't have as much experience as Kristine, however I have done a bit of improv. Most of my comedy training comes from my theatre training. I've been in a large variety of comedic plays and that's where I really honed my craft, as well as doing a lot of dinner theatre.
What are the origins of the group?
Kristine: We were part of a sketch group in the Ottawa Fringe Festival (2015). While we were having some trouble coming up with sketch ideas, Alli and I talked about writing a silly song for the show. We ended up writing two and the feedback we got was so great we figured we might as well keep going with it.

Allison: Kristine and I were both passionate about music and being in this sketch show it just seemed like a natural choice! We collaborated on two song and loved it and we've been doing it ever since.
Comedy music is certainly a niche market. What made you want to decide to follow that genre?
Kristine: Allison has a lengthy background in musical theatre and my favourite kind of improv is musical improv. I'm also a huge fan of Flight of the Conchords so it was kind of a pipe dream of mine that she shared and brought to life.
Allison: I think it's important to approach performance from a niche stance because of how much is out there. We are taking a form that already exists and putting our personal flare on it!
What are some of your influences musically and comedically?
Kristine: As mentioned earlier, Flight of the Conchords for sure.
Allison:We can tell what kind of music we've been listening to lately depending on what the songs we write sound like. A lot of what I've written has a big influence in hip hop like Eminem, Watsky, Hamilton, a lot of wordy rap, basically. Then we have a lot of power pop ballads. Which I would say has a heavy pop top 40 influence.
How would you describe your music?
Kristine: Fresh and simple. Ear worms that'll make you laugh. We like to tell funny stories through our music rather than just make jokes too.
Allison: I think we have a tangible fun factor that echoes through our sound. We are very silly with a lot of theatrics.
What have been some of the harder elements in putting your music together?
Kristine: Finding time to get together and work on it. We're both so busy, Ali has 2 jobs and is often rehearsing for a play. I work full time and am part of 2 improv teams on top of this.

Allison: I'd also say another hard part is that when we do find time to rehearse, we missed each other so we spend most of the 'rehearsal' hanging out. We're best friends, we can't keep it as a business relationship. She's my #1!
What is your process for developing your song and stage presence?
Kristine: I'll honestly pitch an idea for a song then take it back because I was kidding and then two days later Alli sends me the first draft of the song.

Allison: As far as stage presence goes, we want to show people that we're tight best friends. We want people to see us and think of their best friends. It's all love and laughter on stage because that's the kind of relationship we have off stage.
What are some of the main differences in working comedy into music as opposed to, say, the improv stuff Kristine has been used to in the past?
Kristine: Having something scripted is weird. Especially since it's also scripted to music, so it's all about timing or else the whole bit is thrown off.
Allison: I think we have an interesting take to how we approach the comedy because I come from a background of "always serve the storyline where as Kristine comes from a "always serve the joke" mentality. It works really well because we get a healthy mix of both.
How have you found the act to have been received?
Kristine: Overwhelmingly good. People were asking us if we were selling CDs after the last full show we did.

Allison: Woo!
Why do you feel you work well together?

Kristine: Because we're besties.

Allison: We both have a really high and specific opinion of what we consider to be funny. We filter out things to don't hit well.
How do you write your material? Together or separate or is it a merging of the two and how do you decide what stays in and what goes?
Kristine: Alli usually starts the song, she comes up with the melody (she plays the guitar) and she'll write a verse, send me a recording, I'll make changes and/or come up with a chorus, and then we get together and finish it together. But if Alli has an idea and we can't see each other for a while, she rolls with it before losing the brain juice.
Allison: Usually I will get one line in my brain like a idea of a joke then go from there. Kristine will come in a mule it over and refine it and if it's not incredibly dumb we run with it!
Recommended Articles
With new fests like Bon-Fire and some choice one-off shows that we never even saw coming, 2018 showed a lot of possibility for concerts to come.
Read full story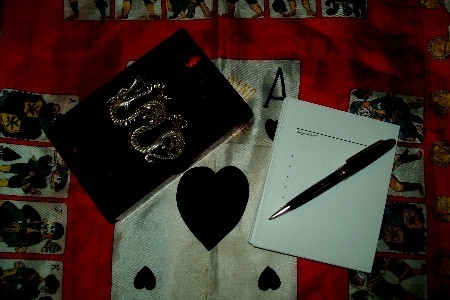 There once was a man named Steve who had only $5 in his pocket (which wasn't his to begin with - h...
Read full story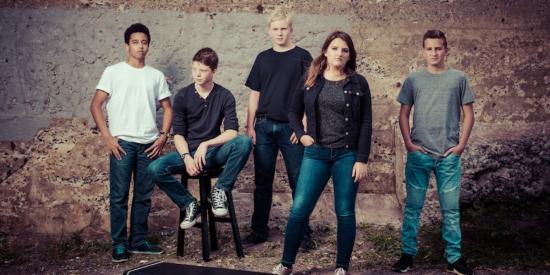 For being such a young group, the maturity that is displayed on stage and in their writing makes this band a standout who are on their way up the industry ladder to great things.
Read full story
Comments (0)
*Please take note that upon submitting your comment the team at OLM will need to verify it before it shows up below.