Best Picks
Holiday gift guide: Gifts for the whole family
Holiday gift guide: Gifts for the whole family
Reima children's products
price: various prices where to buy: us.reima.com
Scandinavian brand Reima has been specializing in children's products since 1944. In Findland, children play outside for hours a day. That is why Reima clothes, shoes and accessories are suitable for all weather conditions and the simple joy of movement. Their clothes are designed by mothers who test them on their kids. Who better to understand the needs of active kids than the parents? Reima's difference is the know-how when it comes to Scandinavian and Canadian winters. Rest assured, Reima covers your little ones all year round!
---
Home Hardware's Shark Snow Shovel
price: $34.97 where to buy: homehardware.ca
Shoveling snow and ice is a dreaded chore for many Canadians, but it doesn't have to be. A new shoveling tool, invented to help tackle hard-packed snow and ice, is making it easier for Canadians to clean their driveways. The Shark Snow Shovel is a 2-in-1 shovel that features an easy bolt action swivel mechanism allowing you to switch between a blade with "shark" teeth and a straight blade, easily reducing the time and energy you need to shovel snow. The Shark Snow Shovel has been tested by industry professionals and has been proven to make it easier for people tackling snow and stubborn ice. Not only does the Shark Snow Shovel remove snow, the innovative design features greater strength and durability to clear and remove ice. Constructed with high impact polycarbonate, the Shark Snow Shovel has a fiberglass handle and is ideal for Canadians who are up against tough winter months.
---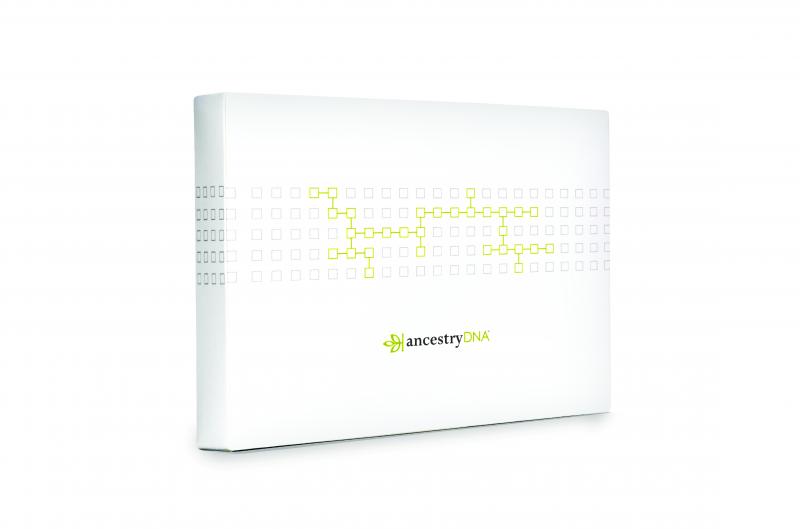 Ancestry DNA Kit
price: $14.99-$129.99 where to buy: ancestry.ca
Home DNA kits have the capacity to change the way we view ourselves, where we come from, and how we relate to the world around us. This year's Ancestry offerings – the AncestryDNA Kit and an Ancestry Family History Subscription – is a great way for families to connect and uncover details they may otherwise never know. With Ancestry DNA, connect with family members that you never knew about, lost touch with, and fill in gaps in your family history.
---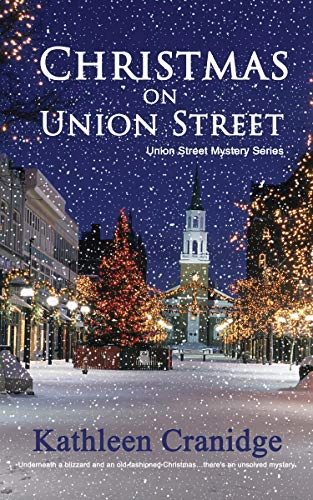 Christmas on Union Street
price: $29.91 where to buy: kathleencranidge.com
Calgary author, Kathleen Cranidge brings us a holiday tale with a twist. The novel follows the story of Ali, a criminology student, who escapes the holidays by renting an attic bedroom where she is plunged into an old-fashioned Christmas. Ali soon realizes that the townspeople have secrets. What begins as a much needed escape slowly becomes a sinister mystery. ISBN:9781633634084
---
Snack-And-Go Mittens
price: $ 24.99 where to buy: kombicanada.com and shop.beavertails.com
Two of Canada's most iconic brands, BeaverTails and KOMBI have teamed up to design the KOMBI Snack-And-Go mittens. They make a great stocking stuffer or gift them to complete a winter-look of BeaverTails apparel. The mitts allow you to enjoy a BeaverTails pastry while keeping your hands warm. Lined with red fleece, the Snack-And-Go mittens remind you of all things Canada, eh!
---
The Rideau Valley Conservation Foundation
price: As much as you please! where to buy: diane.downey@rvcf.ca
The Rideau Valley Conservation Foundation works hard to protect vulnerable natural areas in the Rideau River watershed including crucial habitats (forests, wetlands, and shorelines) and ensures that these lands stay in public hands. A donation in the name of a family member or friend is a great opportunity to help protecting these green spaces in our community forever. To donate contact diane.downey@rvcf.ca
---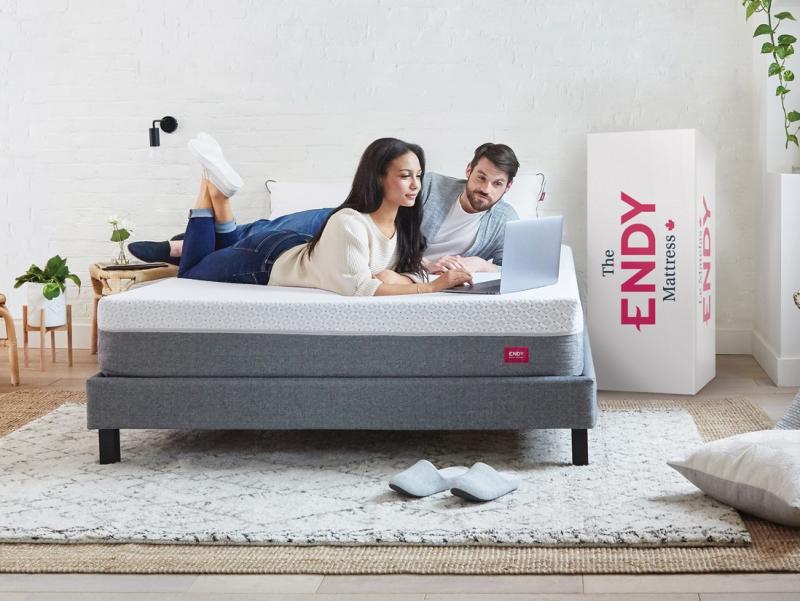 Endy Mattress
price: $675-$950 where to buy: Endy.com
Since the average person sleeps 8 hours of the day or roughly 229,961 hours in their lifetime, sleeping on a great mattress is essential to your well being. Endy, the Canadian company that designed and crafted the most comfortable, convenient and affordable mattress on the market. Shipped directly to your door, all you have to do is rest easy and have a great sleep. Find out for yourself why Chatelaine, the Toronto Star, Canadian Living and Canadians from coast to coast to coast are Endy fans. Endy is the recipient of the OLM 2019 OLA Award for best mattress!
---
Tunis Shriners International
giving back to the community: free find out more at: tunis179.org
"No man stands so tall as when he stoops to help a child" is the famous motto of Tunis Shriners International, a motto which each of the fraternity's shrines strives to uphold. The same especially goes for the Ottawa-based Shrine, which has helped and supported numerous children over the years in the Shriners' Montreal-based Hospital since its founding nearly 45 years ago. This organization is great for meeting like-minded individuals while also giving back to society.
---
Up! Pants Glitz and Glory Collection
price: various prices were to buy: visit uppants.com to find a retail location near you
Each season UP! Pants uses its unique THINCREDIBLE FIT technology to create a collection of pull-on pants that are both comfortable and slimming – because women who feel confident in their pants will light up a room! From elegant fall florals, to formal baroque motifs, or edgy leopard prints, the 'Glitz and Glory' (F/W '19) collection is the brand's most versatile and ambitious yet! Dress-up or dress-down any look with their form-fitting skirts or wide variety of denim options, and combine the collection's earthy tones with the brand's new silver-link belts
---
Quartz For Your Home from HanStone
price: prices vary where to buy: HanStone.ca
Canada's new, nature-inspired quartz collection, Unearthed from HanStone, combines earthly elements like texture and windswept veining with warm, tonal shades of pearl, grey and terra cotta, to create unique and distinctive designs. With its river-washed finish, the Unearthed Collection is a remarkable display of premium quartz that captures the natural beauty of nature, allowing homeowners to embrace outdoor elements from the comfort of indoors. Visit the website for design inspiration, product information, and showroom locations across Canada.
Recommended Articles
Our annual holiday gift guide is here! Whether you're looking for a nice gift for a loved one or a last minute gift for your boss these affordable gift ideas for your body and soul are guaranteed to please.
Read full story
Our annual holiday gift guide is here! Whether you're looking for a nice gift for a loved one or a last minute gift for the techie on your list these affordable — but awesome! — gift ideas are guaranteed to please.
Read full story
Our annual holiday gift guide is here! Whether you're looking for a nice gift for a loved one or a last minute gift for thirsty friends these affordable — but awesome! — gift ideas are guaranteed to please.
Read full story
Comments (0)
*Please take note that upon submitting your comment the team at OLM will need to verify it before it shows up below.