Given, book by Nandi Taylor
Author: Nandi Taylor
ISBN Hardback: 978-1989365045
Written by a female writer of colour, Given, tells the story of a Black girl named Yenni based in an Afro-Caribbean setting.
---
The Story:
Yenni has never been this far from home. With only her wits, her strength and her sacred runelore, the fierce Yirba warrior princess is alone in the Empire of Cresh. It's a land filled with strange magics and even stranger people—many of whom mistrust anyone who's different. But Yenni will prove herself, and find a cure for her father's wasting illness. She will not fail.
No one warned her about the dragons. Especially not about him. Yes, there is something powerful and compelling about the violet-black dragon known as Weysh. In human form he's muscular, beautiful—and completely infuriating. What kind of arrogant creature claims a stranger as his Given; as his destined mate? Yenni is no man's—or dragon's—plaything. But other magics must be at work here, because Weysh might just be her best hope at finding the answers she seeks. Only now Yenni can't tell if she's fighting an attraction to a dragon . . . or fighting fate itself.
About the Author:
Nandi Taylor is a Canadian writer of Caribbean descent based in Toronto. She's a two-time Watty award winner, and her Wattpad story Given has garnered over one million reads and earned the 2018 Worldbuilders Watty award. Nandi grew up devouring sci-fi and fantasy novels, and from a young age wrote books of her own. Her books are an expression of what she always wanted more of growing up—diverse protagonists in speculative settings. Common themes she writes about are growth, courage, and finding one's place in the world.
Recommended Articles
"We're here to help you go exactly where you want to be—and to make sure that whatever you need most is right there with you" - R?M Outdoors.
Read full story
This holiday season, why not give a gift that keeps on giving?
Plan International
is a not for profit charity focused on helping improve the quality of life for children, families, and communities in developing countries. Founded in 1937, it is one of the oldest international development organizations working to end global poverty. Each Gift of Hope is a project that goes on to help change the lives for children and families in developing countries.
Read full story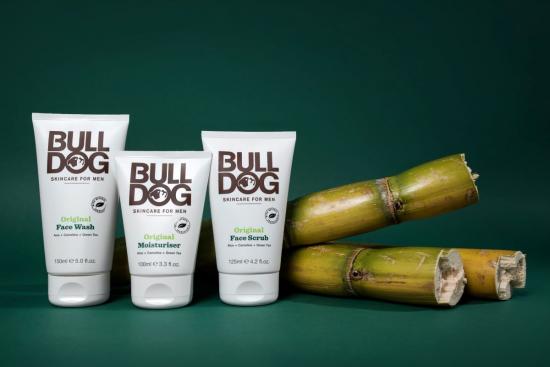 Earth-friendly, animal-friendly men's skin care products that are so good your wife might steal them!
Read full story
Comments (0)
*Please take note that upon submitting your comment the team at OLM will need to verify it before it shows up below.