Book Reviews
Globalizing Confederation: Canada and the World in 1867
Globalizing Confederation: Canada and the World in 1867
Globalizing Confederation • Canada and the World in 1867
By: Jacqueline Krikorian, Marcel Martel and Adrian Shubert
280 pages • ISBN 978-1487502294
---
Globalizing Confederation brings together original research from 17 scholars to provide an international perspective on Canada's Confederation in 1867. In seeking to ascertain how others understood, constructed or considered the changes taking place in British North America, Globalizing Confederation unpacks a range of viewpoints, including those from foreign governments, British colonies, and Indigenous peoples.
Exploring perspectives from the Austro-Hungarian Empire, France, Latin America, New Zealand, and the Vatican, among others, as well as considering the impact of Confederation on the rights of Indigenous peoples during this period, the contributors to this collection present how Canada's Confederation captured the imaginations of people around the world in the 1860s. Globalizing Confederation reveals how some viewed the 1867 changes to Canada as part of a reorganization of the British Empire, while others contextualized it in the literature on colonization more broadly, while still others framed the event as part of a re-alignment or power shift among the Spanish, French and British empires. While many people showed interest in the Confederation debates, others, such as South Africa and the West Indies, expressed little interest in the establishment of Canada until it had profound effects on their corners of the global political landscape.
"Confederation is an old topic, but Globalizing Confederation represents a new spin. Because Canadian history unfolded in global contexts, Canadian historical writing should too. To this end, the editors have brought together a mix of senior and junior scholars to rethink Confederation and the roads to Confederation from a variety of different perspectives. Who knew, for example, that Australia followed events taking place on the other side of the globe? Or that Cuba was interested in the affairs of British North America?" Don Wright - Department of Political Science, University of New Brunswick.
Jacqueline D. Krikorian is an associate professor in the Department of Political Science at York University.
Marcel Martel is a professor and Avie Bennett Historica Canada Chair in Canadian History at York University.
Adrian Shubert is a professor in the Department of History at York University.
Recommended Articles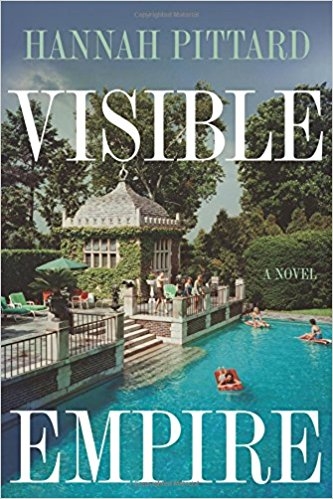 An epic novel-based on true events-of love, grief, race, and wealth, charting a single sweltering summer in Atlanta that left no one unchanged
Read full story
Luciara Nardon draws on her extensive research and international experience to guide employees and managers through the ambiguous and uncertain waters of today's multicultural workplace.
Read full story
An intimate and revealing biography of the talented artist who dared to leave Picasso.
Read full story
Comments (0)
*Please take note that upon submitting your comment the team at OLM will need to verify it before it shows up below.