Glow-irous & Glow-ified!
All photos by Andre Gagne.
Such a fun time at #Glowfair last night. It had been a while since I got to dance like that

— ? Caitlyn Wilson ? (@caitlyn_w) June 19, 2016
This weekend Bank Street may very well have been visible from space with alien races gazing down in wonder on the city's third annual Glowfair. Judging from some of the bright neon outfits in the middle of the flashy merriment, a few of those space beings may have come down to join a party that stretched over ten city blocks. "It's just so different. It's a night time festival. It's art, street art, performance art, musical art, you get a little bit of everything," says Mr. D from Jump! 106.9. "The crowd is so diverse. It's gotten bigger and bigger and bigger every year. You get such a mix of everybody, different vibes. This festival opens up a whole new door for a whole new community, no matter what age, genre, or sexuality. As people grow, it will grow too."
Glowfair Festival 2016 last night was epic!!! THANK YOU OTTAWA! https://t.co/pGYarVDSX6 — Ilon T (@ilon) June 19, 2016
Grow it has, with an expansion this year to accommodate even more activities. Between Slater and James, people roamed the various areas of the festival, many stopping first to get glittered, glowed and painted up.
Family performances were the highlight of the Kids' Zone (Nepean to Lisgar to Cooper) and the Bizarre Bazaar (MacLaren to Gilmour). Magicians, mad scientists and fire spinners awed people on the street while the wee ones could also join a puppet making workshop, pet a reptile and gaze at the stars through various telescopes set up on the sidewalk.
Those wanting to dabble in the mysterious and paranormal could take a walk through the Enchanted Forrest between Somerset and MacLaren. Trees made of light provided a haunting backdrop for psychic readings, discovering what your future may hold in the tarot cards and some glow mandala.
All that's left of @GlowFair this year, is a two week #henna tattoo. The madness is over! And I loved every minute of it. Thanks @apt613.:)

— ?Moonchild? (@Hollie_Grace7) June 19, 2016
Local businesses stayed open later for the festival with some having sidewalk sales long into the night and restaurants providing thematic menus. Dollar It! had some extra staff on as their glow in the dark decorations and apparel attracted crowds all night long. Last year they store wasn't quite prepared for the festival but they were well stocked this year with glow sticks, glow glasses, wands and hoops.
"The festival helps us a lot as customer traffic increases," says store owner Ghulam Masjedee. "People want mostly decorations and party stuff."
Just up the street, one of the most popular areas of the festival saw nearly 700 people participating in some late night exercise. From Cooper to Somerset, the Glowfit zone was filled with stretching bodies for a session of Yoga led by Nigel Walker. Seeing hundreds of arms reaching up in unison was a sight that stopped those heading to other parts of the fest and even slowed a few cars so drivers could get a better view. Various other fitness demos were held over the two days that included belly dancing, taekwondo and spin classes by Spin City.
Maybe you didn't need a work out. Maybe you just wanted a hug. People was there to lend a hand, two of them, and a couple of arms from Let's Hug It Out! The group's 40 volunteers walked the street offering hugs and selling t-shirts in an effort to spread some positive vibes and happiness at the festival.
"We're all about spreading posativity all around the world simply by wearing a shirt," says founder Matthew Britt. "Right now we're in a lot of turmoil as people for some reason. There's a lot of negativity, hatred, stuff that's not good for humanity. I really wanted to have the ability to make an impact. I found that a few shirts were a very simple method. A person puts something on their chest that has meaning, it feels good, it's positive. It just changes their energy."
The positive vibes were everywhere at Glowfair, from the kids laughing along with the buskers, to those sharing drinks on patios or those who really took it to the extreme with their outfits. People like the Bank Street Spiderman and those in light-up shirts and hats posed for anybody who asked for a pic. Twitter and Instagram were just as lit up as the street with hundreds sharing photos and videos over the weekend.
Flamboyantly pink-haired festival volunteer Samantha Hennessy attracted attention as she directed traffic, handed out water and conducted surveys generally getting asked if her hair was real. This was her first year and she was amazed at how much fun she was having just watching others enjoy themselves.
"There's so much going on. It's interesting to see so many different people coming together. It's such a good time," she said.
What an awesome event @GlowFair! Didn't expect something so spectacular downtown Ottawa! I can't wait for next year! https://t.co/0u4Ooxjgey — Shayde (@ShaydeNoire) June 19, 2016
Twenty bands and various DJs performed on the festival's two performance areas. Some of them, however, couldn't be contained by the stage. Indie pop and experimental musician Rich Aucoin repeatedly leapt over the security barricade and into the crowd for his main stage set Saturday night at one point unfurling a huge parachute over the crowd and performing underneath.  It wasn't so much audience participation but more of an experience. Some musicians jump into the crowd; Rich Aucoin lives there.
Also getting up close and personal with the fans was Jacquie Neville, from The Balconies. Their set was like a magnet as people flooded towards the stage when they started playing, Neville firing up a frenzy around her when she headed over the barricade. Other performances included the electronic Hip Hop of Keys N Krates and the dream pop of Monteal's Young Galaxy.
The second stage saw top DJs like Lissa Monet and AutoErotique spinning tracks to enthusiastic bodies of energy that came to dance. Dragonette, however, may have attracted the largest crowd of the festival performing hits like "Hello" and introducing fans to songs from their upcoming album Royal Blues. For those who needed more, a Silent Disco was held after the music where people could keep their groove going well after midnight.
"It's a huge undertaking when you have two stages and ten city blocks closed down for this event," says festival rep Julie Beun. "It was important to keep the festival connected to Bank Street. It is the heart of Ottawa."
"There are certainly a lot of festivals in Ottawa and it is definitely hard to negotiate a timeframe where there is no overlap," says Beun of the amount of fests the city sees this time of year. "The key is to not compete but compliment. There is enough population from where we all draw from to provide the variety and experiences that visitors and residents alike come to enjoy."
Bean says that the greatest feedback she's heard about Glowfair is that it feels like you are not in Ottawa when you get there. It's like a totally different city.
"Isn't that what it's all about?" she asks, "making people feel like they have entered a new place."
We did it #Ottawa, we threw the biggest and brightest block party #Ottawa has ever seen - and we couldn't have done it without you!

— Glowfair Festival (@GlowFair) June 19, 2016
[wzslider height="600" transition="'slide'"]
One walk down those ten blocks on Friday or Saturday night, around the people, the acts, the outfits, and the art, you didn't need a neon light to illuminate the obvious: Ottawa will be able to enter that world again next year when it's time, once again, to get the glow on the road!
Ottawa Life's Festival City Series will provide a unique look at some of your favourite summer events.We'll go beyond the music with artist interviews, volunteer profiles, concert reviews and spotlights on the tastes, sights and sounds of the festival season. Your city! Your festivals! Your summer! Like a good sunscreen, Ottawa Life has you covered.
Recommended Articles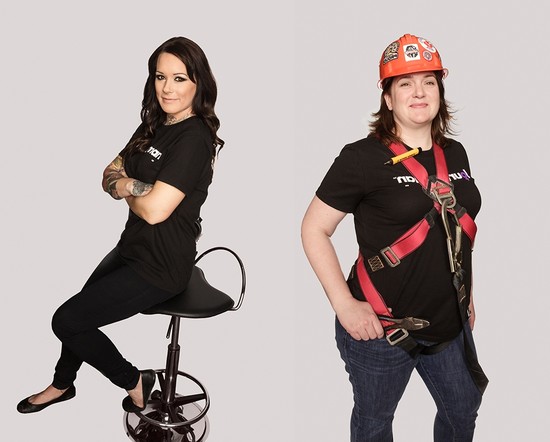 J?urneyman is a program that encourages and supports female involvement in the trades. To be a jou...
Read full story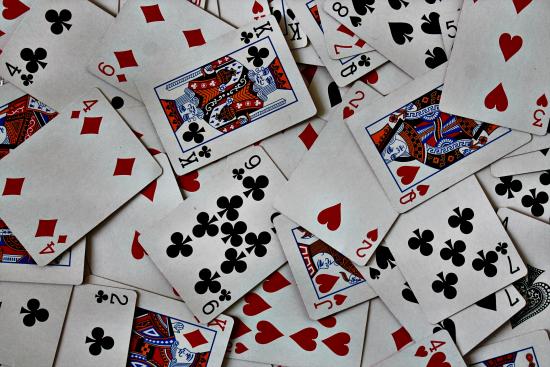 This year saw the unique partnership between a sports network and a popular Canadian gambling companies.
Read full story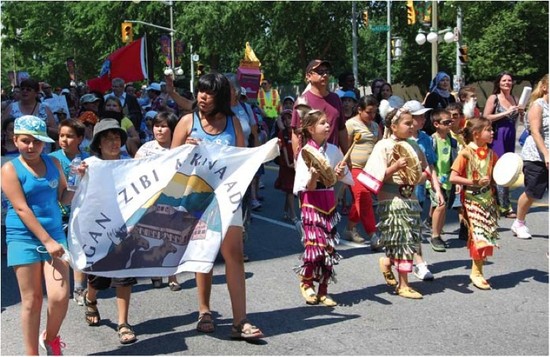 Most Canadians are in favour of good quality education for Canadian children. Good education contrib...
Read full story
Comments (0)
*Please take note that upon submitting your comment the team at OLM will need to verify it before it shows up below.