Gluten-Free Waffles
Inspired by an older recipe that I enjoyed years ago before I eliminated gluten from my diet, this gluten-free recipe produces lovely, light waffles. In addition to substituting a white and brown rice flour mixture for the traditional wheat flour, this recipe also adds a little bit of ground flax seed mixture for added nutrition and texture. (This mimics the "whole-wheat" texture I used to love before I went gluten-free!)
But the secret to this recipe is the extra step of separating the egg yolks from the whites, and beating the whites until they are stiff.  It is a bit of extra work, but it gives the waffles a wonderfully lighter texture in spite of the characteristic heavier texture of rice flour.
Give them a try; your gluten-free taste buds won't be disappointed!
Makes approx. 4 1/2 Waffles
Ingredients:
1 cup white rice flour
¾ cup brown rice flour
2 tablespoons ground flax seeds
2 teaspoons baking powder
½ teaspoons salt
1 tablespoon sugar
3 eggs (separate yolks and whites)
5 tablespoons vegetable oil
1 cup of milk
 Directions: 
Preheat waffle iron (medium ow to-low heat).
In a large bowl, add the following ingredients: white rice flour, brown rice flour, ground flax seeds, baking powder, salt, and sugar.  Stir until mixed well.  Put bowl aside.
Place a medium and small bowl side by side.  Crack 3 eggs open, draining the egg whites into the small bowl and yolks into the medium bowl.  Put the small bowl aside.
In the medium bowl, add the vegetable oil and milk to the egg yolks.  Stir until mixed well.  Add to dry ingredients in large bowl and mix well.
In the small bowl, use an electric hand mixer to beat egg whites until stiff (approx. 1 minute on low speed).  Add egg whites to large bowl and mix well.
Once preheated, spoon batter onto hot waffle iron (approx. 2/3 cup for each waffle, which may need to be spread out using a large wooden spoon due to the thickness of the batter).  Cook waffles for 4 minutes each, resisting the urge to lift the lid for a quick peek. (If you do will pull the upper and lower levels of the waffle apart!)  Once cooked, enjoy your waffles with the toppings of your choice: maple syrup, a little sprinkle of brown sugar, or some fruit. Yum!
Recommended Articles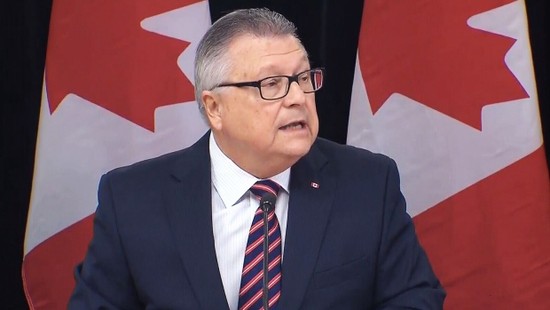 I always store a bag of small red lentils in my pantry for a rainy day. Rainy day means I had a busy...
Read full story
Do you have a passion for grilling but are stuck with an old, used grill? Are you in need of a new g...
Read full story
Comments (0)
*Please take note that upon submitting your comment the team at OLM will need to verify it before it shows up below.