Health
Gratitude and your child
Gratitude and your child
QUESTION
Dear Adele,
Our children were fortunate enough to receive many beautiful gifts for Christmas from friends and relatives. However, every time we suggest they write a 'Thank You' note we get moans and groans that they don't know what to write, and why do they have to. Can you help us?
Grateful
---
ANSWER
Dear Grateful,
Now that all the festivities associated with Christmas are over, it is time to teach your kids to be grateful for their experience. Your children need to take stock of their good fortune, for all the generous gifts they have received and express appreciation to the givers.
Much research has been done on the benefits of teaching children to be grateful. A Journal of Happiness Studies article, published in 2019, showed a correlation between gratitude at age 5 and happiness while a Journal of School Psychology article, published in 2008, reported that grateful kids "tend to be happier, more optimistic and a better social support… report more satisfaction with their schools, families, communities, friends and themselves." A Psychological Assessment article published in 2011, states that teenagers with gratitude show "more satisfaction with their lives, use their strengths to improve their communities, are more engaged in school work and hobbies and have better grades." They are also less depressed, less jealous and less materialistic.
An article entitled 'Why Gratitude is Important for Kids?" by WOW Parenting suggests psychological and interpersonal benefits that include increased generosity, lowered stress, greater positivity, greater happiness, better school grades, greater resilience, better focus, and better physical and mental health.
I encourage you to be grateful yourself and to teach your children to be grateful, as well. Try to model kindnesses, talk about your experiences with gifts for which you are grateful, point out generosity and thoughtfulness when you see it, and talk about how appreciation makes others feel. Research supports this positive parenting. An article in Applied Developmental Science, published in 2016, states that "grateful parents tend to raise grateful children."
With regards to the Christmas presents your children have received, it is important that they express appreciation for them. If they balk at the idea of the traditional 'Thank You' note you might try one of the following ideas:
Make a video of the child using the present and talking about how much he is enjoying it. Send it to the person who gave the gift.
Arrange a video chat between the person who gave the gift and child.
Arrange a telephone call between the person who gave the gift and the child.
Take a picture of the smiling child with the present and a thumbs-up. Send it to the person who gave the gift.
Have the child draw a banner with the words 'Thank You" on it. Take a picture of the child holding the banner in front of himself. Send it to the person who gave the gift.
Find the letters to make the word 'Thank You' in a scrabble box. Have your child take a photo and send it to the person who gave the gift.
Find the letters to make the word 'Thank You' in building blocks with letters on them. Have the child take a photo and send it to the person who gave the gift
Have the child draw or paint a picture of himself using the present. Send a photo or the original to the person who gave the gift.
Have the child make a gift or craft for the person who gave them one, with a 'Thank You' tag on it.
Have the child make a 'Thank You' entry in his gratitude journal. Take a photo and send it to the person who gave the gift.
Give the child some sentence starters to say 'Thank You' in a written thank you note. For example: It was really awesome of you to give me…
Teach the child to give a hug and say "Thank you" to a close relative or friend who is giving them a gift.
The following three books are useful for teaching gratitude to young children: The Giving Tree by Shel Silverstein, Gratitude Soup by Alicia Rosewood and Bear Says Thanks by Karma Wilson.
I will conclude with a few inspirational quotes about gratitude:
"When I started counting my blessings, my whole life turned around." — Willie Nelson
"Gratitude is not only the greatest of virtues, but the parent of all others." — Cicero
"Piglet noticed that even though he had a Very Small Heart, it could hold a rather large amount of Gratitude." — from Winnie the Pooh (A.A. Milne)
Sincerely, Adele
---
I'm looking forward to your questions! Email me at maryadeleblair@gmail.com and please put Heart to Heart in the subject line. Note that all columns will remain anonymous.
Photo: iStock
Recommended Articles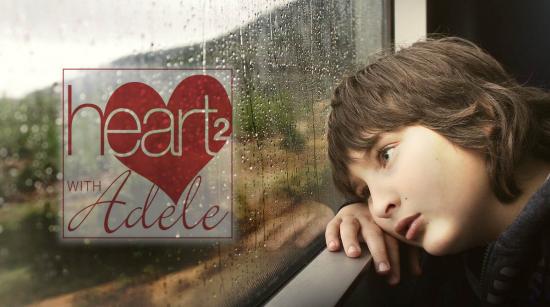 Boredom is an opportunity to do things by choice, often new things.
Read full story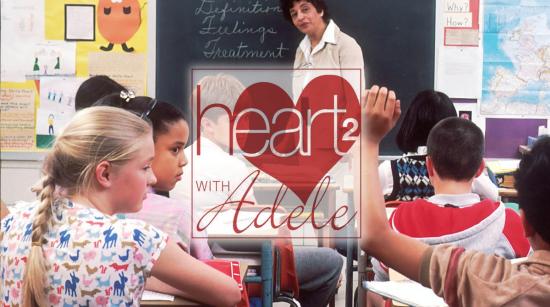 Youngsters may feel nervous and uncomfortable to ask a question or raise their hands. They might be worried that they'll be turned down, seen as weak or considered not very smart.
Read full story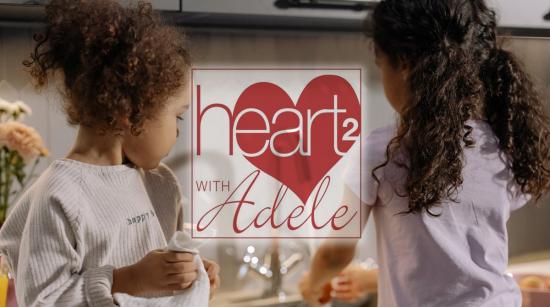 Becoming a helpful child prepares the youngster for being an active member of the adult community, able to participate in the give-and-take of group living.
Read full story
Comments (0)
*Please take note that upon submitting your comment the team at OLM will need to verify it before it shows up below.