Politics
Gregory Jgreg Guevara is running a post-ironic campaign for voters with post-modern grievances.
Gregory Jgreg Guevara is running a post-ironic campaign for voters with post-modern grievances.
Gregory Jreg Guevara cuts a millennial/zoomer-friendly style on his YouTube channel, where he makes hilarious parody videos on topics of the day, such as the debate between intellectuals Slavoj Zizek and Jordan Peterson or, more recently, issues like Covid-19 and climate change.
If you've ever looked into Canadian politics on YouTube, you've probably at least seen a thumbnail for one of his videos. Guevara has millions of views, nearly four hundred and fifty thousand subscribers, and forty-six thousand Twitter followers.
He also makes videos on political fringes that you may or may not have heard about, like Anarcho-capitalism, National-Bolshevism, or Anarcho-monarchism. You might find it surprising that this noteworthy Canadian YouTuber is also running for Ottawa's highest office this election.
Guevara has tapped into the frustration of people who believe their vote doesn't count and is running what he describes as a "post-ironic" campaign.
Ottawa Life caught up with Guevara to discuss his unique platform, the heart of which features a promise to have Ottawa secede from Canada and build a great "Ottawall" around the city. Once completed, Guevara explains that the natural next step is to give everybody a government job with a high salary so they can stay home, thus creating a booming economy.
Guevara said that he became interested in political vlogging from the meme perspective and was never into politics for politics' sake. Guevara says he has realized that there's a typical mindset he's noticed in politicians "they're very consciousness, diligent, and focused on getting on the ground and talking to people."
Guevara says he is the opposite. He views everything from a "top-down perspective, ideology first, and then fill in the specific concepts later." He believes his outlook on issues has made his views and YouTube content refreshing. Guevara says he learned about politics by observing the fringes before moving into commenting on municipal politics.
When asked why he is running and what his vision for Ottawa is in 20 years, Guevara says he has thought about running for office for several years. He does not remember when Jim Watson was not the mayor and believes "if I were going to run for mayor, it should be now when there is a bit of a power vacuum."
Playing to those who are disenfranchised with Ottawa from both the Canadian west and Quebec, Guevara thinks that Ottawa's sovereignty is the solution. "For a while, I targeted this anti-Ottawa sentiment myself." Guevara explains, "Ottawa sucks, but it's all I've got, so I've got to protect it from these assaults from both the east and the west."
Guevara thinks Ottawa seceding is the best course of action, and afterward, it can peacefully re-annex the rest of the country.
While Guevara's election bid is a pipe dream, his campaign website establishes a path forward and even answers the question, how does he plan to do this? He jokes that he is personal friends with Doug Ford, who has given more power to the mayor of Ottawa "in preparation for my victory. So, let's say I've got friends in high places."
Guevara's next campaign event is in . . . err, Toronto. He says it makes logical sense as he has a broad support base in the GTA and plans to annex Toronto peacefully into the independent state of Ottawa once elected mayor.
As for some of Ottawa's significant issues, Guevara believes that the best way to fix the transit system is to put the LRT on top of the Ottawall. He also says if everybody can make money staying at home with their government job, the transit system will sort itself out since it won't be needed.
Guevara is against having a police force, saying that he will have one for his protection because he has enemies, but he is in favour of abolishing the police. As for climate change, he says there is nothing we can do now. "We keep talking about climate change, but our time to do something passed 20 years ago." His solution; put heat-seeking turrets on the Ottawall instead "because things aren't going to get much better."
Even though Greg Guevara is a social media personality with a campaign that has millennial-zoomer tinges of humour, he told Ottawa Life he's met supporters from every age group and demographic who are fed up with the current political system. He said that his election run is based on irony and an element of nihilism toward the political system.
Readers may be familiar with Vermin Supreme, who has made several runs for office in the United States on the promise of free ponies for everyone and state-mandated teeth brushing. If not, you likely remember the Neo-Rhinoceros Party. Guevara says he takes inspiration from these "just have fun" approaches to politics, and he's "cut from the same cloth," but he says "we reach different conclusions." He points out that most of these candidates and satirical parties are Libertarians, and they often want to tear down the current system with criticism. Guevara says he is "maybe 55% there," but adds, "we need to be careful with criticism, everyone right now critical," especially young people.
Looking at the polling stats, there is little chance that Guevara will be replacing Jim Watson as the mayor of Ottawa. Still, he might have a promising career in political campaign management, given his ability to produce viral content that people love to watch. Guevara chuckles and says he is "really not good at managing people."
To check out Greg Jgreg Guevara's campaign announcement video, visit https://www.youtube.com/watch?v=2mmZueNth4k. Follow his run for mayor at Greg Guevara Political Updates (@ottawexit) / Twitter
Recommended Articles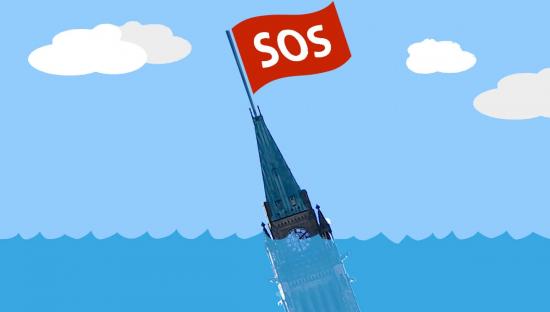 TV news, which does little analysis, remains an important source for news with the internet a close second. . . This is good news for the Poilivere's of this world, bad news for Canadians who need informed analysis
Read full story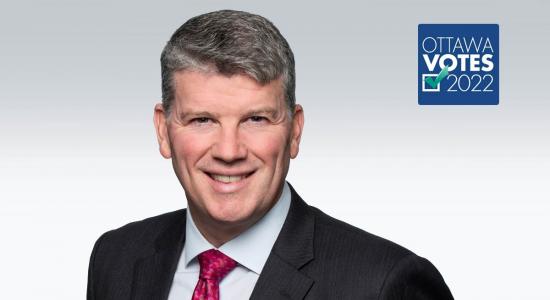 Of the candidates vying to restore normalcy to Council representation in the ward, one name you may recognize is Patrick McGarry of Hulse, Playfair and McGarry Funeral Homes.
Read full story
His recent announcement made a big splash in the local news and was met with great enthusiasm by the local business community and many community groups.
Read full story
Comments (0)
*Please take note that upon submitting your comment the team at OLM will need to verify it before it shows up below.