Harea Band Hits a Grand Slam with New EP
Photos by Sean Sisk Photography.
It's been a pretty big week for Ottawa's Harea Band. They have a new EP coming out on April 28 and they've just been called up to the majors once again for their second year in a row performing at the TD Ottawa Jazz Festival. For frontman Alex Harea, this all must feel like a homerun for a band who nearly didn't get to play their first gig because their bassist wasn't old enough to get into the club.
The band has been in a state of constant evolution since forming in 2012. Alex was playing gigs in town solo while attending his first year of music studies at Carleton, when he decided he wanted to get a team together. He first called drummer Mike Giamberardino to bat. Things started to grow from there with the duo adding another guitar, synths and additional vocals to a changing line-up that they may have settled upon with this release.
One spin of the coming EP, All the Hits, shows how the band has matured in the year since their last festival performance. Along with some band tweaks, the sound also has a bit more pop compared to their first EP Hip Hip Harea. Calling your second release All the Hits might seem like a bold move, but when every tune is a solid one the music backs it up.
"For all of us it was pretty clear which songs were going to go on our next release. They were all of our favourites. Recording them was an absolute blast," says Harea, explaining how the release was the result of one long week in the studio last October.
"We ended up just renting the studio for seven days where we could record our tracks anytime we wanted day or night. Needless to say, we basically lived there. It was a cool experience to work together like that in close quarters and also be able to experiment as much as we want. The whole experience brought us closer as a band."
You can hear the fun the band had in the recording process in the EP's first single "Drop and Dance". It's a pumped-up tune that gets you moving. It seems of another era, dialled in on the radio while you're cruising one summer evening in upper 1970's Manhattan or later on that night while you work up a sweat on the dance floor at Studio 54.  It's hard to believe this catchy track or "What You Need", a groove that is so Motown you wonder if Harea got the Funk Brothers to play backup, were first composed on an acoustic guitar.
"I will write a song on my own with an acoustic guitar and bring it to the band's next rehearsal," explains Alex, describing his writing process. "Mike and I work really well together at developing the songs to bring out the potential it has. All five of us have a really fun time working out songs together. There usually isn't too much disagreement."
Though the band's camaraderie is clear during their stage performances, they haven't been immune to some well placed ribbing. Alex says that the recent addition of Cynthia Tauro has reined in some of their off stage antics and made them a stronger group.
"We get along better when there is a girl around. She has become the mother of the group."
You can hear her on the EP's closing track, "Our Love's Been Cookin'" which, as another funky dance number, is sure to translate well live as Harea's smooth vocals slow you down for a few moments mid-song and kick you back up again into wanting to move your feet.
Related: TD Ottawa Jazz Festival Announces Diverse 2016 Line-Up
The band is planning on a few tours wrapped around their summer gigs but, mainly, they feel they are ready to step up their game.
"We are actually looking to acquire some form of management because we feel we are at that point now where it's something that would really help us out, and I want to do another release in less than two years," says Harea. "So really the plan is to keep playing and keep growing our name and our brand."
The band's EP release show takes place on April 28 in the Kailash Mital Theatre at Carleton University. Doors are at 7 p.m. and the party only costs $10.
"This is the moment / this is the time / this is where you run or where you choose to climb," Alex sings on "Damage." On a release like All the Hits, one that knocks it out of the park on the second swing, there is a sense of arrival for this young band, that this is their time.
[embedyt] http://www.youtube.com/watch?v=vuuTp__KJOc[/embedyt]
Recommended Articles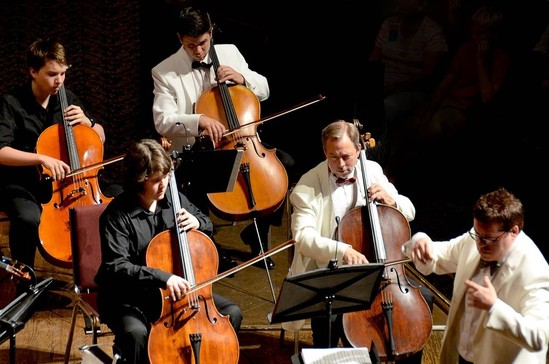 All photos by Paul Couvrette.  Julian Armour, Artistic and Executive Director of Music and Beyond a...
Read full story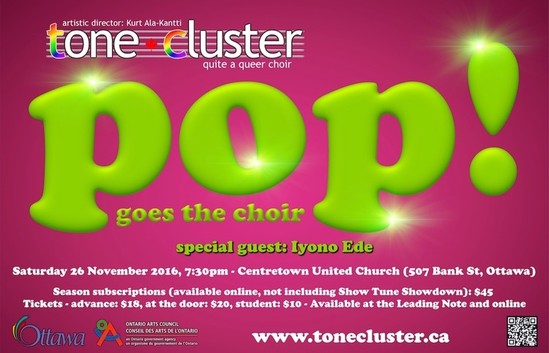 Ottawa Life's Myka Burke chats with Tone Cluster's Artistic Director Kurt Ala-Kantti. Local LGTBQ...
Read full story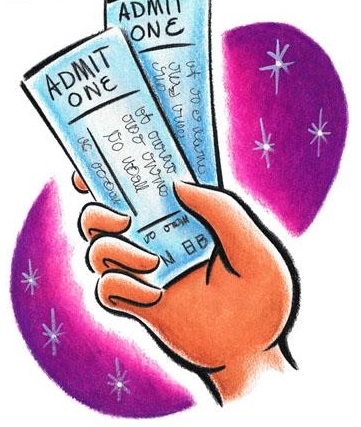 Ottawa Life has made locating your favourite Capital happenings even easier with our extensive and c...
Read full story
Comments (0)
*Please take note that upon submitting your comment the team at OLM will need to verify it before it shows up below.