Misogyny Matters
Regina Police Service continues to ignore former police woman's pleas
Regina Police Service continues to ignore former police woman's pleas
Photo credit: Evan Radford/980 CJME
---
Heather Gray is out of options. She is extremely suicidal and says "suicide brain" clouds every part of her life. This is stemming from the abuses she faced during her employment with the Regina Police Service (RPS) and her 20-year battle to get compensation for the trauma she endured.
A former Corporal in the Regina Police Service (RPS), Gray is living every day with the emotional wounds of being severely mobbed and bullied during the late 1990s and early 2000s. Even though it occurred almost 20 years ago, there isn't a day that goes by that Gray doesn't remember how being targeted by her superiors forced her out of a career where she excelled.
Prior to 1999 Gray's record was immaculate. Her RPS performance reviews describe her as a self-starter who often took initiative to make whatever department she was working in run more effectively and get the job done. Appraisals comment on her excellent time management skills, cooperative attitude and an extreme attention to detail that was appreciated in the police reports she prepared.
Towards the end of 1999 those above her in her chain of command started to make her life difficult by giving her conflicting orders and criticizing her actions, all the while giving her excellent performance reviews. "My performance reviews never faltered showing my abusive chain of command," she says. "There was no validity to believe my work was problematic. It wasn't." Their constant criticism culminated in her being placed on what she calls an "illicit" work plan in January 2000, which had a sweeping negative impact on her career. The work plan claimed that Gray had been taking excessive time off, negligently misrepresenting facts in memorandums concerning her supervisors and failing to take directives from her superiors.
Gray says she was unfairly targeted by her management team in the Regina Children's Justice Centre (RCJC), Staff Sergeant Donna Hodgins-Locke, Detective Sergeant Tom Griffin. She says those higher up in the Criminal Investigations Unit (CID), which houses the RCJC, Inspector Gary Hoedel and Superintendent Vernon "Bing" Forbes were also in on the plot to destroy her career.
All the claims laid out in the work plan prepared and implemented by her four abusers suggest behaviour that is a marked departure from how her colleagues described her conduct throughout her entire career. "I submit that the motives for the way, and the manner in which this situation was handled, is suggestive of the intent to irrevocably derail my career and any professional aspirations I may have had," Gray wrote in a letter to the RPS HR Harassment Coordinator dated February 21, 2000.
In an attempt to save her career Gray went to then Police Chief Calvin Johnston and Deputy Chief Clive Weighill asking them to review the claims against her. Weighill responded to her stating that he had never had a problem with her, but she had to look at it from an administrative point of view. "I have to trust my managers," he said. Johnston was also well aware of the situation but chose not to question what was being done to her in the RCJC.
Gray was stuck between a rock and a hard place. She had ample proof that the allegations against her were false but no one within the RPS was willing to challenge them or revoke the unprecedented work plan she was now forced to obey. She was to report directly to Griffin with a daily to-do list to be approved by him, and she had a laundry list of other restrictions placed on her that inhibited her from participating in any special projects or assignments that would advance her career. She was unable to play a role in the specialized crisis negotiator team for six months which left them short staffed. "I reigned to allow them to recruit another person," she says. This was crushing for her as she valued her position on the team and was integral in its creation.
On February 9, 2001 Gray sent a letter to Human Resources stating that she had "endured harassment in its worst form, complete and devastating humiliation and unjust processes" and that the RPS has proven to be "the antithesis of the safe, nurturing environment that was promised [by Chief Johnston]" Because of this she told HR that she was terminating the RPS as her employer because they failed to meet her expectations. "I was signaling to them that they'd done me tremendous harm and in the many occasions that I'd requested help and reported egregious mistreatment I did not get any assistance or intervention," she says.
Gray is not the only one from that era that witnessed and were even the subject of harassment and bulling in the RPS. One of her colleagues, Sergeant Barry Guy, was harassed relentlessly by Griffin in the RCJC and was blocked from promotion by other senior officers. The bullying and harassment torpedoed his career and he eventually retired after about 28-years of service. Guy committed suicide in July 2007, leaving behind a wife and three young girls. Gray says she can relate. "Policing was his calling," she says. "He had everything to live for, but he knew he was never going to get to a level where he could effect change."
Gray says she knows many other retired police officers who would have horror stories about what the culture at the RPS was like, however they are afraid to come forward. Her old colleague, Saskatchewan Minister of Policing and Corrections Christine Tell, witnessed what happened to Gray and was even the victim of bullying and harassment herself, yet even with her current position in the government, she will not come to Gray's aid. OLM attempted to contact Minister Tell however she declined an interview.
Gray has been fighting to receive compensation for almost two decades. The Workers Compensation Board (WCB) ruled in her favour in 2005 citing "ample evidence of bullying" in her case. However, the decision was reversed in 2007 when the RPS made an appeal. Gray said WCB told her they cut her off because they found out she had a pre-existing condition of OCD that disqualified her from receiving further compensation. They told her they reconsidered her case and found that there was a significant amount of information that was not presented to the WCB when they ruled in her favour in 2005. They also cited stressors in her work life since leaving the RPS and difficulties in her marriage as the cause of her ongoing hardship. They do not take into consideration any of the evidence from several medical professionals that watched Gray's decline at the end of her employment at the RPS.
In a letter to the WCB in February 2008 Heather's psychiatrist Dr. Lorne Warneke addresses the WCB's claims and advocates on Gray's behalf. "I fail to understand how a WCB Board can judge in favour of her claim and then have this overturned at a later date just because more information was provided that was in fact contradictory, that is Ms. Gray's word against the Regina Police Department." He wrote in the letter.
Dr. Warneke states that he was continuing to see Gray not for OCD but for acute/chronic stress syndrome and secondary major depression which initially stemmed from the RPS but continued with the long drawn out WCB appeals and appeals with the RPS directly. "These appeals have served to further traumatize Ms. Gray, severely eroding her self-confidence and sense of self as a person with integrity," she writes. Dr. Warneke's letter also states that the issues in her marriage were a direct result of the psychological injuries from her last few years at the RPS and her subsequent battle to receive adequate compensation. "At the present time Ms. Gray has become and is a broken woman," he wrote.
According to the WCB it is not uncommon for claims to be denied if the injury is found to be caused by a pre-existing condition not related to the workplace. Gray's OCD was not diagnosed until 2004 and Dr. Warneke's letter clearly states that it would have had no effect on her work as a police officer. This statement from the WCB is also strange seeing as the provincial government passed presumptive coverage in Saskatchewan in 2016 that is supposed to assume that all workplaces leave employees in a position where they could suffer from PTSD and makes it easier for them to receive compensation. "I was harmed at work. Period," Gray says. "I have no more money or time or health to fight."
Gray and another former member of the RPS, Marvin Taylor, have been working with Regina lawyer Bob Hycran to fight for the compensation they deserve. After hearing from RPS Chief Evan Bray at the beginning of January that an internal review of their case turned up nothing new and that the RPS would not be offering further assistance, they filed an access to information request for all the documents pertaining to the review and a slew of other confidential documents that they needed to prove their case. Unfortunately, the access to information request was unsuccessful as the RPS requested a total of $3,315 for the preparation and release of the documents. Neither Gray nor Taylor have the funds to pay the fee. "This amount is more than half the pittance I have left to my name," Gray said in an email to Hycran and Taylor in February. Gray, who served the people of Regina for 20 years is now facing homelessness. "How is it that a first responder, police officer a stellar 20- year career serving my beloved community now be facing homelessness and turning to social assistance?" she asks. "Is this the way the citizens of Regina want their devoted and selfless officers treated?"
Both Gray and Taylor have tried to get the attention of the federal government who have been very public in addressing similar issues in the RCMP. Gray handed a letter outlining her situation right to Prime Minister Justin Trudeau when he visited the University of Regina in January 2017 and both have been in contact with Minister of Public Safety and Emergency Preparedness and MP for Regina-Wascana Ralph Goodale. Taylor is adamant that Goodale order an independent inquiry into the culture of abuse in the RPS like what he put in place for the RCMP. Goodale maintains that the RPS is not within his jurisdiction and therefore cannot implement such an inquiry. "As I have advised before, the Regina Municipal Police is not within the federal government jurisdiction—I am not able to subject them to a review or independent inquiry," he wrote in an email to Taylor on February 1 ,2019." I recommend that you continue to reach out to the relevant local and provincial authorities for further resolution of this matter."
It states clearly in Goodale's mandate letter from Prime Minister Trudeau that he is responsible for "[Enhancing] compensation benefits for public safety officers who are permanently disabled or killed in the line of duty, including the creation of a compensation benefit for firefighters, police officers and paramedics." Nowhere in his mandate letter does it say that he is not responsible for those that work at a municipal level. "Minister Goodale…our complaints have been around for twenty years and are still being ignored and covered up," Taylor wrote back. "Will you now do the right thing and order an Independent Inquiry for us like you ordered for the RCMP or are we second class citizens not entitled to the same rights under the charter of rights and freedoms?"
Gray has no money left and has had to rely on friends to pay her rent. This when her abusers are now either retired and living comfortably on their policing pensions or on their second and third careers.
Gray is suffering from mental health issues including PTSD, depression and crippling agoraphobia. Her mental state is also affecting her 22-year-old son who has just graduated university. "When is it all going to end?" he asked his mother in June.
Gray feels the same way. The pull of ending her life is laying heavy on her every day. She doesn't want to leave her son but feels like she has been continuously beaten down by a system that should have been helping her for almost 20 years. "After years of torment, they killed me on January 6, 2000 with the illicit work plan," she wrote in an email to OLM. "It's just taking me a long time to die."
---
Donate to Heather 's Go Fund Me page here.
Read more about Heather's story here:
Recommended Articles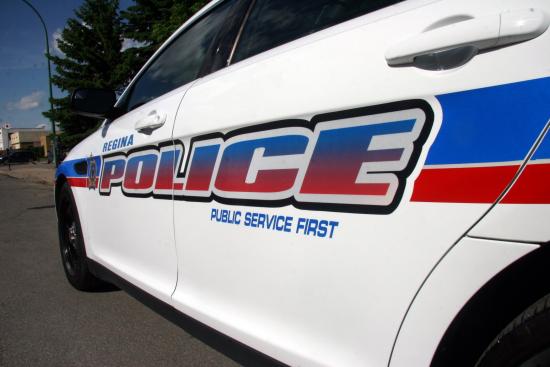 Chief Bray and Minister Goodale seem to think this issue has been put to bed however this story is ongoing for Gray, Taylor and many others who witnessed the bullying, harassment and intimidation in the RPS.
Read full story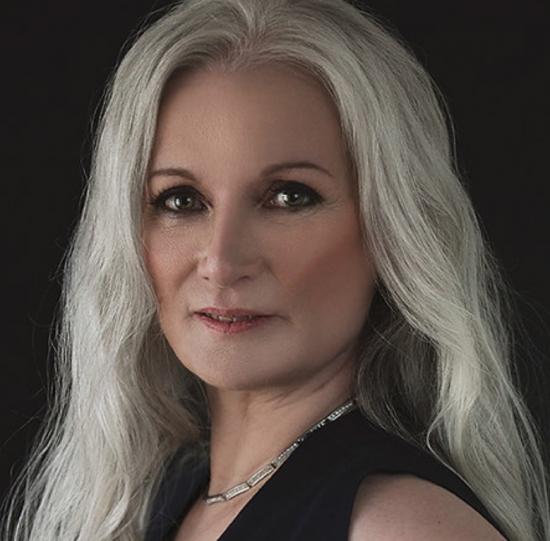 In 1981, Gray became the first female police officer in the Moose Jaw Police Service. Even early on in her career Gray faced the difficulties of being a woman in a male-dominated field.
Read full story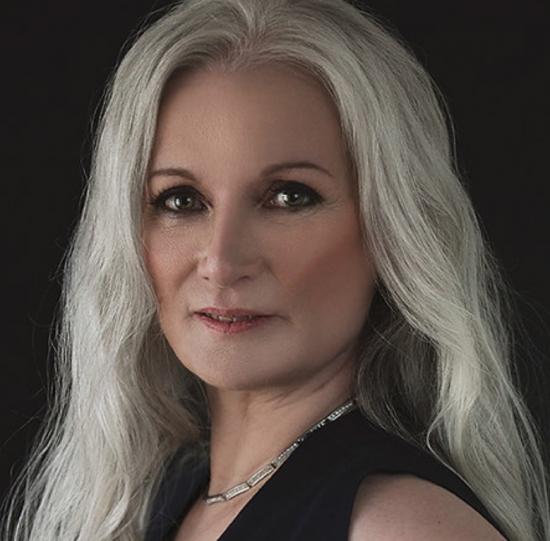 Former Police Corporal Heather Gray's nightmare of abuse and misogyny at Regina Police Service requires a federal inquiry.
Read full story
Comments (0)
*Please take note that upon submitting your comment the team at OLM will need to verify it before it shows up below.