Good Reads
Saving Those With No Voice: How One Organization is Saving the Lives of Thousands
Saving Those With No Voice: How One Organization is Saving the Lives of Thousands
Photos by Isabel Payne.
Since before I could remember I've always had space in my heart for animals, with the biggest space reserved specifically for dogs. Having spent many of my childhood summers visiting family in Thailand, it always broke my heart to see so many dogs and cats living in deplorable situations on Thailand's endlessly busy streets. It is not uncommon for tourists visiting the beautiful southeast Asian country to spot a starving dog or cat begging for food at the local restaurants, or even seeing tiny puppies dead as roadkill. In my last trip there, I witnessed a small dog get struck by a car and traffic didn't even slow. I made a small prayer that its death was swift and that unlike for many dogs living on the street, it wouldn't be left slowly dying an unimaginably painful death on the side of the road.
To some Westerners, seeing companion animals such as dogs and cats living in such conditions can be very upsetting. However, to the Thai people, along with people in multiple other countries, dogs and cats living on the street are a common sight and they are seen as pests which carry diseases that can harm people. It is not uncommon for locals in Thai cities to scold tourists for feeding a dog scraps at their restaurant or hotel. I once attempted to feed scraps to a pup who was so skinny that I could count all of her ribs, but was angrily scolded by five different family members and promptly sent off to disinfect my hands. Things, however, are beginning to change thanks to years of hard work from an organization dedicated to helping the stray dogs and cats of Thailand.
Founded in 2003 in Phuket, the Soi Dog Foundation is a not-for-profit organization dedicated to reducing the population of Thailand's street animals, rehabilitating injured or sick dogs and cats, and even going to great lengths to find them loving forever homes in Thailand and abroad. The word Soi (???) in Thai translates in English to "alley", as it was the thousands of alley dogs around Thailand that became the focus of their work. While Soi Dog's mission began with sterilizing street animals to humanely reduce their numbers, their work has quickly grew to help injured and sick animals to prevent the spread of disease, and eventually, the Phuket complex was built in order to help maintain the growing number of animals in their care. As of May 2017, a total of 150,501 animals had been sterilized, preventing the creation of even more puppies and kittens, which will slowly reduce their population over time. They predict that by 2025, there will be little to no stray dogs roaming the beaches of Phuket. In addition to reducing the stray population, their efforts have also made Phuket the only province in Thailand to be rabies free.
While visiting my family in May, I made a trip out from Phuket Town to visit their shelter in Phuket, and learn more about the work they do. The massive complex is found fifteen minutes away from the Phuket International Airport, in the northern parts of Phuket island. The shelter is home to 600 dogs and 120 cats on average, many of which were rescued from rough living situations. Volunteers from all over the world constantly zip around the shelter, lively despite the scorching sun and heavy weight of the heat, and are greeted by the excited barks of hundreds of dogs. The shelter has grown immensely over the years thanks to donations from supporters. It now includes numerous dog enclosures, a cat hospital, a dog walk, offices for its adoptions teams, and more. Every dog is cared for by their dedicated volunteers, who have often travelled great distances to donate their time to the shelter. The complex includes a peaceful pond with a walking path around it where dogs get some away time from their enclosures for some one-on-one time with a volunteer. Dogs are walked and socialized with people, and are only returned to their enclosures once they are ready to do so, giving them time to decompress from shelter life and build their confidence around humans.
While it may not be obvious to a visitor at first glance, the enclosures in which the dogs are kept are specially designed to house certain personalities determined by the in-house canine behaviourist to avoid fights within the pack and to keep more timid dogs safe. Visitors can spend some time in certain enclosures after their tour and since I had a few minutes before it was time for me to leave, I beelined it towards where the puppies were kept. Once inside, I was immediately rushed by a dozen overly-excited pups wanting to play, but for those who prefer a more calm experience (and would rather not leave covered in little muddy paw prints), visiting the senior dogs is a gentle experience with dogs that just want to be loved and pet. The tour also takes you to their state-of-the-art cat hospital, where over 100 cats roam, indoors and out, and are treated for any health conditions that may have developed during their life on the street. Here visitors also have the opportunity to interact with the resident felines and see first-hand the work their vets do to help them.
Asian Canine Protection Alliance
The Soi Dog Foundation's work goes beyond helping Thailand's street dogs, and they have played a huge part in working to bring an end to the inhumane dog meat trade. They are one of five members of the Asian Canine Protection Alliance (ACPA). Along with the Humane Society International, Animals Asia, Four Paws, and the Change for Animals Foundation, they are working towards putting an end to the dog meat trade in Asia, and changing the cultural perspective towards the consumption of dog and cat meat. While many argue that the dog meat trade is no different from the trade of any other livestock, it is important to note that there are little to no regulations surrounding the dog meat trade, specifically on how the dogs are raised and butchered. Dogs on meat farms are often packed into tiny cages, with no shelter from the elements. Food is often a scarcity and water even more so. When they aren't being fed a disgusting fattening slop, they are often fed the carcasses of other dogs, or nothing at all. There is also an unproven belief in many asian cultures that the adrenaline running through the dog's body will improve the tenderness of their meat. Thus many dogs often meet brutal ends such as being boiled alive, strung up and beaten to death, or burnt alive.
While the consumption of dog meat in Thailand is not very common and has been outlawed by the government, Thai authorities are still fighting the cruelty of the trade. Many dogs rescued by Soi Dog are found tightly packed in trucks to the point where they cannot move, and hardly breathe. A surprising number of these dogs will have had homes previously, but were stolen from their owners, or were taken off the streets by thieves to be shipped off to Thailand's neighbouring countries where dog meat consumption still occurs. Soi Dog has been actively working with local authorities to stop these trucks before they're able to cross the border, and either return these dogs to their homes, or rehabilitate them at their shelter.
Their work against the dog meat trade doesn't stop at Thailand's borders. You may have read our previous story on the cruel dog meat farms in South Korea. Soi Dog has also been actively working with the South Korean government to try and strengthen South Korea's animal welfare laws. They have also been running a large scale advertising campaign in Seoul, using bus ads and billboard to increase public awareness of the cruelty of the dog meat trade.
How you can help
Donate
There are several ways you can make a difference for the street dogs and cats of Thailand. The Soi Dog Foundation is not-for-profit and operates solely on donations and through the work of their volunteers, and they are always in need of both. They are a registered charity in five countries, including Canada. Donations to them can be made online via their site, or alternatively via cheque to Soi Dog Canada. Due to the exchange rate, donations made in foreign currencies, such as the Canadian dollar, can go quite far in Thailand. You can make a donation directly on their website, or even by purchasing merchandise on their website. All proceeds go directly to helping the dogs.
Volunteer
For those wanting to help out more directly, you can volunteer with them. There are several ways you can donate your time to help Soi Dog. In Phuket, you can volunteer directly at the the shelter, helping to socialize the dogs and cats by walking them and interacting with them. Can't volunteer at the shelter but you're planning to visit Thailand? Soi Dog is always in need of flight volunteers to help transport dogs from the shelter internationally to other rescues, or to their adoptive homes.
For those of us who can't make the 30+ hour trip across the world, Soi Dog Canada runs fundraising events across Canada and is always looking for volunteers. Be sure to check out their Facebook page for upcoming events and ideas on how you can help!

Adopt or Sponsor a Dog or Cat
The Soi Dog Foundation Shelter has many dogs and cats that are available for adoption locally and internationally. Once an animal is adopted, they travel with flight volunteers, or as cargo to their new home. As of May 2017, they've had over 540 adoptions worldwide! You can check out their adoptables on their website here. Individual dogs and cats can also be sponsored for just $29 a month. Sponsors receive regular updates on their sponsored animal, and the entirety of their donation goes towards their veternary care, food, and shelter.
Experience Their Work First Hand
The Soi Dog Shelter in Phuket is listed as one of the top things to do on Tripadvisor, and for good reason. If you're in Phuket for a limited amount of time, you can visit the shelter and take a tour of the facilities, including their brand new cat hospital. Volunteer staff are incredibly friendly and happy to show you all the work they do to help street dogs, as well as dogs rescued from the dog meat trade. We recommend taking some time to visit the puppy run, or for a more gentle experience, the senior dog enclosure to meet some of the hundreds of the rescued dogs. There are four tours that run during the day from Monday through Friday. You can find the tour times, as well as the shelter address in both English and Thai on their website here. Visitors are also welcome to bring supplies for their dogs (and cats). You can find a list of needed supplies here.
Spread the Word
Be sure to follow Soi Dog Foundation on Facebook, Twitter, and Instagram. They also have an active YouTube channel where you can learn more about what they do and the animals they save, as well as what they're doing to combat the dog meat trade.
Recommended Articles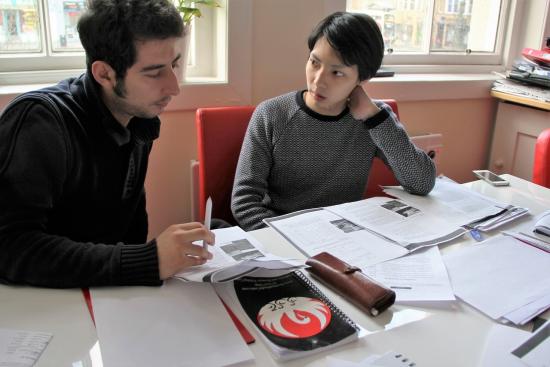 Many schools do not focus on writing skills. Without possessing good these skills, you may not be able to survive in the modern education system.
Read full story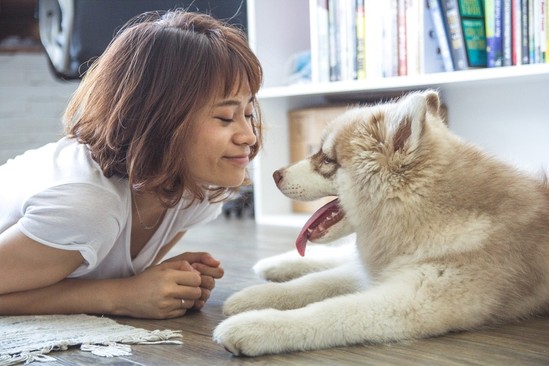 There's a new non-profit in Ottawa that's dedicated to helping both pets and their humans stick...
Read full story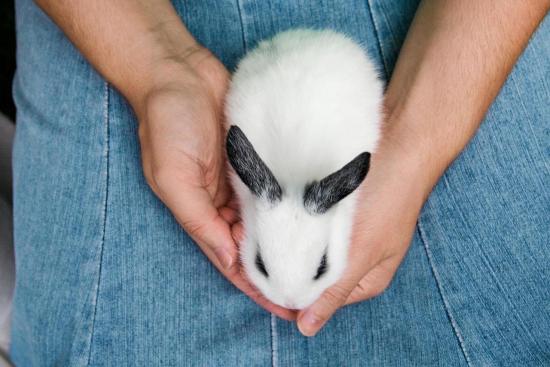 Each year just after Easter, animal shelters and rabbit rescues get flooded with unwanted and abandoned rabbits. These are just the lucky ones. Every year, despite all the warnings online, people gift live rabbits or chickens at Easter, thinking it's a fun and whimsical gift to give to their kids or neighbours. Each year,
4 out of 5 rabbits purchased during Easter die or are abandoned before the end of the year
. Rabbits that don't make it to a shelter suffer from neglect, or are "set free", only to die in the wild.
Read full story
Comments (0)
*Please take note that upon submitting your comment the team at OLM will need to verify it before it shows up below.