Onward to Boston!
SENATORS: A Week in Review is a weekly column looking back at the week in Ottawa Senators hockey written by OLMSports Dave Gross.
---
Feature photo by NHLI via Getty Images
Hockey purists relish the first round of the Stanley Cup playoffs.
There's a kind of whirling dervish element to the games - it is easily the most testy, physically abrasive and petulant round in the post-season. It's also the landing spot for the biggest upsets of the spring.
So here we go. Fun times ahead.
And how about this? As juicy as a dynamite burger from Woody's Urban Pub (...conveniently located on Bank Street ... hell, we love our business partners ...), it could have been a juicier scenario had Toronto taken care of business Sunday night against Columbus and set up Battle of Ontario Part 5.
Instead, Ottawa gets Boston; Toronto gets Ovie and the Caps; Pittsburgh and Columbus match wits; and the Rangers tackle the Habs.
So how about the Bruins?
Well, No. 1, this is not a terribly deep team but the B's do present some difficulties. With Patrice Bergeron(best faceoff man in the league), Zdeno Chara (now 40), David Krejci, a breakout David Pastrnak, Brad Marchand and the tough Miller boys on the blueline, there is talent and grit.
Tuukka Rask is the real deal in goal.
But the Bruins are thin. And they became a ton thinner this week when puck-moving defenceman Torey Krug checked out with a serious knee injury.
The longer the set goes, it favours Ottawa. One thing GM Pierre Dorion has accomplished this year? Depth. Ottawa is rich with capable bodies.
Key is Erik Karlsson - I know, a shocking revelation. The Senators were smart to sit Karlsson the last couple of games of the regular schedule with a bum foot. As we saw a couple of weeks ago, an Ottawa team sans Karlsson is a mess. He dictates the play and bails his team out of trouble continuously.
A couple of issues plaguing Ottawa need to be rectified. Mark Stone has to start finding the back of the net again, and the veteran 'talent' - Derick Brassard, Bobby Ryan, Alex Burrows and Zack Smith - have to contribute on a consistent basis. That did not happen this season.
You can expect a physical series. The B's landed former St. Louis centre David Backes in the off-season and he's been 'meh' (17-21-38) in the regular season. He's a playoff-type centre though - big and tough and defensively sound. Could be a handful for Ottawa.
Expect a series of scrums during this set-to. Who doesn't love a good face-wash?
Hell, it's the playoffs. No-holds barred.
So strap on your helmets and ensure the fridge is appropriately stocked.
NOTES AND NOTIONS: Ottawa won all four games against Boston this season . . . After watching Tampa chase for a playoff spot with a pretty torrid second half, you know there are a lot of playoff-bound teams in the east breathing a sigh of relief that the Bolts didn't make it in. Tampa was 7-1-1down the stretch as they tried to overtake the Bruins and Leafs. A club that boasts Norris candidate Victor Hedman and Hart candidate Nikita Kucherov wouldn't be a whole heckuva lot of fun to face in the first round . . . Real disappointing year wrapped up this weekend for the Los Angeles Kings. Have to wonder about the future of head coach Darryl Sutter. The Kings looked plodding and generally slow in a league that now is all about speed . . . If I'm taking a flyer on a Western Conference team that could make noise in the post-season, I'll take Calgary. Reason? The Flames are young and can skate and finally seem to have found a quality netminder in Brian Elliott. A defence that features Mark Giordano, Dougie Hamilton, Ladislav Smid and Michael Stone (brother of Ottawa's Mark) is multi-dimensional. Also love Deryk Engelland's grit . . . Did you know: Elliott was the taken second-to-last (291st overall) in the vaunted 2003 draft . . . Posted this on Twitter (@DaveGross37) late Saturday and still stand by it - as good as Auston Matthews has been, William Nylander has been a little bit better down the stretch . . . Matthews is just the fourth rookie under the age of 20 to score 40 or more goals in a season (thanks to TSN.ca for that one) . . . Lock of the NHL awards after the past month - Matthews wins the rookie-of-the-year trophy. He's jumped well ahead of the pack.
WEEK THAT WAS:
Monday: Detroit 5, Ottawa 4 (SO)
Tuesday: Ottawa 2, Detroit 0
Thursday: Ottawa 2, Boston 1 (SO)
Saturday: Ottawa 3, NY Rangers 1
Sunday: NY Islanders 4, Ottawa 2
WEEK AHEAD:
* As of this posting, the final playoff schedule had not been set (the thinking is Ottawa hosts Boston for Games 1 and 2 Wednesday and Saturday).
Recommended Articles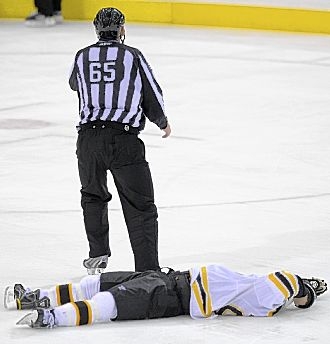 The final act of Marc Savard's hockey career may well have occurred in his absence, when the Bosto...
Read full story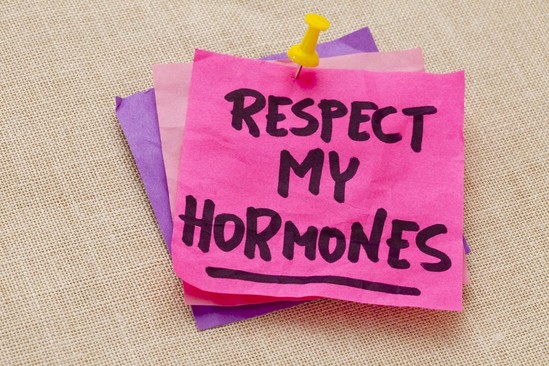 Hormone balance. It seems like a simple concept, but we need to respect that these tiny chemical mes...
Read full story
The highflying Hamilton Tiger-Cats have been difficult to stop this season for most CFL defenses, but the Redblacks have held their own.
Read full story
Comments (0)
*Please take note that upon submitting your comment the team at OLM will need to verify it before it shows up below.