Hiking the Rideau Trail
I am hiking the Rideau Trail. It makes me feel like an adventurer just to say those words. Although it may be more apt to say that I am leisurely walking the Rideau Trail with the dream that I will complete it before I die. It is a 387 km. trek from Ottawa to Kingston and it has not escaped me that I could follow the roadways and get to Kingston by walking about 190 kms..
I have wanted to hike this trail since I first heard about it in 1995. Back then I was younger and fit enough but lacked the time. I am retired now and this summer I happened to mention this dream to my daughter, Heather.
"Well then let's do it," she announced. The plan unfolded that Heather, her oldest son Finn, and I would hike the Rideau Trail in segments. Since I am beyond my prime and she has four young boys and a career, we would probably only be able to manage one hike a week. Our plan was contingent on my husband driving us to out start point and picking us up at our proposed finish point each day we hiked. Fortunately, he agreed, and our adventure began.
Our first hike turned out to be 5 kms through a wooded path with many flooded areas where we slogged through the boggy trail in water soaked running shoes. We stopped at every decent size puddle so Finn could try and catch frogs while we batted away mosquitoes. No wild animals crossed our path, but we did see what I am pretty sure was bear scat.
Thus, began the conversation about bear spray and hiking boots. Hikes number two and three were along roadways where there was little chance of encountering bears, so we decided hiking boots were our priority. When we first hatched this scheme, we didn't want to buy a lot of gear in case we abandoned our mission after the first hike. By hike number two though, we were at least outfitted with proper boots.
Hike number four was 9.3 kms through the Marlborough Forest. This would be our longest trek yet and we decided that the bear spray would be a definite requirement.
I shopped for the bear spray. I read that it was a restricted product and you must sign forms to purchase it. This made me feel quite like a backwoods woman. The clerk at Canadian Tire extracted the bear spray from a locked case and locked it in a shopping bag for me to carry through the store. She didn't question me or ask for ID, but I readied myself to be interrogated at the check out. I glided up to the cashier, handed her my bag and anxiously waited. She unlocked the bag while chatting to the cashier beside her and rang in the price, barely glancing at me. I was curiously disappointed.
Our path into the forest was wide and suitable for ATV's for the first few kilometers before we veered off onto a narrower moss carpeted trail. Quiet descended around us. This hike was much longer but the changing geography kept us interested. Once we passed the remains of an abandoned shack, walked along its log walls and dreamed. We took more breaks and had even packed a lunch. When we emerged along Roger Stevens Drive, we were tired but not exhausted and had had no sightings of bears.
We managed one more 10 km hike before stopping for the winter and we are anxious to start up again in the spring. In the meantime, I have been talking to Finn about maybe doing the Camino de Santiago Trail in Spain when he grows up. He is only ten and I am over seventy so I doubt he will want to take me with him then……still….
Recommended Articles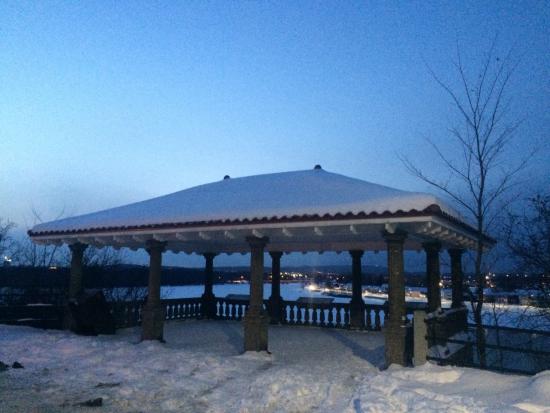 Here, the Parkway is true to its name, offering views of parklands and trees, a hint of sculpted nature just at the edge of the city.
Read full story
Looking for a vacation that combines culture, beaches, fun activities and fantastic food? No matter what you're searching for, Guadeloupe is just the thing.
Read full story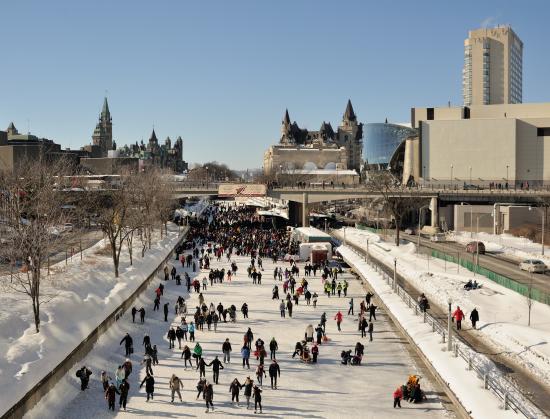 Ottawa city has the most outdoor skating rinks in Canada. With over 250 outdoor skating rinks, this is one winter activity that shouldn't be missed!
Read full story
Comments (0)
*Please take note that upon submitting your comment the team at OLM will need to verify it before it shows up below.