History and Gardening
One of the many aspects of Ottawa I love is the diversity of personalities - from elegant diplomats to pierced teenagers - I encounter during my volunteer work as a gardener at the Ottawa Public Library. Hundreds of people pass by or enter the Rideau Street branch every day, apparently oblivious to its unique architecture or the homeless man under the steps, but frequently people, including some real characters, stop to chat.
I questioned my sanity as I arrived to work at 6:30am one blistering July morning, but having slaved for months I was unwilling to witness my new flowers being fried.
I hauled the hose through junipers to an ancient tap. Under the bushes I found the usual array of empty liquor bottles, food containers, needles, and the mass of cigarette butts which "fertilize" the garden. I tidied up, dragged the hose to my favourite bed, now a riot of colour edged by roses and shaded by a crab apple tree. As I started watering, I smelt someone approaching. In the humidity, the mingled stench of body odour, nicotine and liquor was overwhelming. An unshaven fellow who might once have been handsome stood next to me dressed in an undershirt, baggy jeans and black felt slippers. I smiled and said good morning.
"What are those pretty flowers? I like to sit on that rock over there at night with my bottle and watch the sun go down. I like those flowers."
"They are called portulaca or moss roses. I like them too."
"You remind me of my Ma. She raised nine of us all by herself, ya know, and we always had a garden. Oh, I miss it."
"Where does your mother live," I asked. He responded proudly, "Glace Bay, Cape Breton Island."
"Oh, did you know any Campbells down there?"
The man leapt back, thrusting his arm towards me, sloshing his coffee everywhere. In a voice so loud that it seemed impossible that it emerged from such a small body, he demanded, "Are you a CAMPBELL?"
"No, no, I just worked with a nurse named Mary Campbell from Glace Bay."
At this point the man threw down his cup, whipped off his undershirt and pointed at his sunburned chest. Emblazoned across his skin was a large tattoo which read "MACDONALD." He proceeded to tell me that his name was Charles Edward Stuart Macdonald (after the Bonnie Prince) and that he'd kill any traitorous Campbell. "Might have beat up or stabbed your friend's brother or cousins," he added.
Announcing that I had to know the history, my new friend began an astonishingly detailed account of Highland feuds, leading up to the infamous massacre of Glencoe when the "cowardly" Campbells, having accepted Macdonald hospitality, murdered their hosts in their beds. Over the next 25 minutes, Charles expounded on four centuries of Scottish history, not forgetting Canadian tributaries.
"It's not just the Scots," he assured me. "We have traitors here too. Every day I walk up to Sparks Street to spit on the plaque of Thomas D'Arcy McGee."
After deciding the weather was too hot for weeding I told Charles I was leaving.
"I'd like to do this work," he said. "But I don't know one plant from the next. My Ma would like me to do it."
I told him I could use his help and we agreed to meet mornings at 9 am. He picked up his sweaty shirt, saluted me and wandered off still mumbling about traitors and battles.
Charles did not come the next day, and I haven't seen him since. But if he should come, there is a pair gardening gloves waiting for him. I just hope I have chosen the right tartan.
Recommended Articles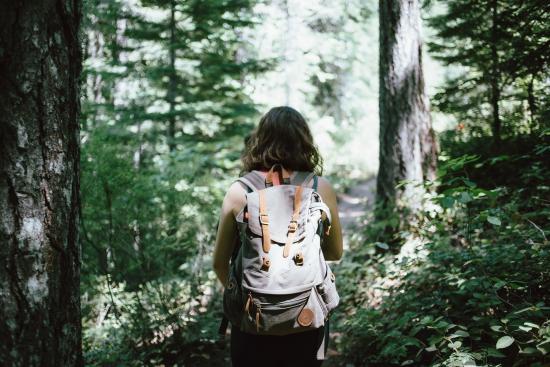 Our first hike turned out to be 5 kms through a wooded path with many flooded areas where we slogged through the boggy trail in water soaked running shoes.
Read full story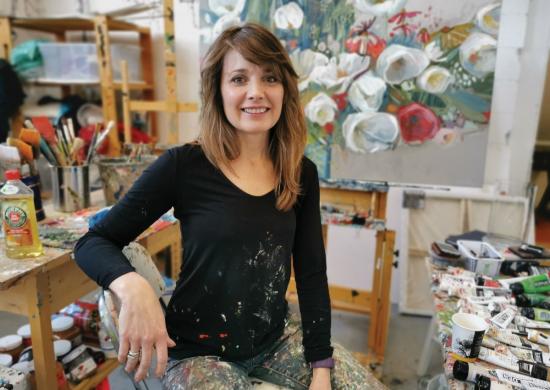 Nicole Allen shows her art in shows across Ontario as well as in galleries in Ottawa, Toronto and Oakville, but she calls Ottawa home.
Read full story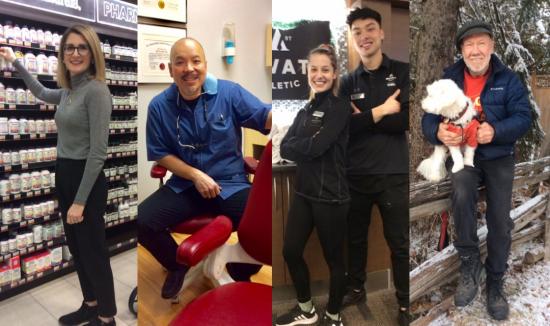 Hopefully Ottawans agree that it would be phenomenal if every living soul, in every country, community and family came to overwhelm the world with kindness in 2020
Read full story
Comments (0)
*Please take note that upon submitting your comment the team at OLM will need to verify it before it shows up below.