Hockey rolls on!
Been there, done that must count for a lot given the lack of love the New York Rangers are getting heading into the Eastern Conference final.
Across the board, hockey prognosticators are throwing their affection at the two-time Stanley Cup champion Tampa Bay Lightning. At NHL.com, some of the best minds in the sport are collectively calling for a Tampa win to the tune of 14-2 in voting. (Coincidentally, the Western final shout-out is 14-2 in favour of Colorado over Edmonton).
The numbers certainly don't support a Tampa landslide. Both the Bolts and Blueshirts ended the regular schedule with 110 points. Goal-differential isn't far apart as the Lightning finished at +54, the Rangers at +47.
The rosters also don't instantly conclude a State of Florida win. Not remotely.
While Tampa has the magical Nikita Kucherov, New York can counter with Artemi Panarin. For snipers, few delivered better this year than Chris Kreider (52 goals) who's New York's (better?) version of Steven Stamkos (42 goals). Elite defencemen? Two distinctive styles but Adam Fox rivals stud Victor Hedman. The goalie ledger is also tight – on one side there's MVP candidate Igor Shesterkin (.928 save percentage in playoffs), the other has perennial Conn Smythe Trophy candidate Andrei Vasilevskiy (.932).
So then, now what? Well, we head to intangibles I suppose. If you buy into the fatigue-factor, New York's got to be gassed after going an extra-long set with Pittsburgh then another come-from-behind seven-gamer over Carolina. Tampa was put to the limit by the Leafs but then slew the Panthers lickity-split.
And of course the experience-factor favours Tampa as well with the Cup wins.
Can the Rangers regroup quickly and find a higher gear? Most say no but there is potential for a greater test than expected.
THOUGHT, SEEN AND HEARD: The first time I met Jason Spezza was in 2002 just after he'd been acquired by (OHL) Belleville from Windsor. They had to call a special news conference in Ottawa for the local media that flocked to see Jason when the Bulls rolled into town. The place was packed. Given he'd been drafted by the Senators 2nd-overall the summer before, you could understand why. Being the uber-journalist I was, I piped in with the first in-depth question: "Who has the better Tim Hortons, Windsor or Belleville?" Typical smart-ass question but it loosened up the besieged youngster and he answered in typical Jason fashion – with the now patented 'Spezza-Giggle' . . . Jason moves into a front-office role with Toronto and that's Ottawa's loss . . . Speaking on front offices, how much does a whopping 35 goals get you in an injury-shortened season? Josh Norris, a restricted free agent is about to find out . . . At the end of the year, Norris' camp was saying all the right things about getting a deal done quickly . . . Norris' slick shot and hockey smarts should net Ottawa a 40-goal man next season . . . Got to go back to 2007-08 to find Ottawa's last 40-goal scorer (Daniel Alfredsson) . . . Other RFA's to keep an eye on: Alex Formenton, Mathieu Joseph and Erik Brannstrom . . . Tim Stutzle is up next in the summer of 2023, while Artem Zub is unrestricted at the same juncture . . . That's how quickly Ottawa will have to switch from being the guy with short-arms-deep-pockets to the guy picking-up-the-check-at-Giovanni's . . . My brilliance at picking the post-season winners hit a stumble last round. Only went 2-for-4 . . . Calgary? Sigh . . . I thought the Flames were the only team that had a shot at topping Colorado. Unless Connor McDavid tears off his sweater to reveal a t-shirt with a rather large 'S' on the front, I'm thinking I'm right . . . Is Ottawa Fan cheering for Nick Paul or Mika Zibanejad? . . . Eating crow (sizable portions, please): The hockey geniuses who laughed at the suggestion that Zibanejad would blossom into a No. 1 centre in New York, hailing the 2016 trade as the final piece of the puzzle (Derick Brassard) in bringing the Cup to Ottawa . . . Zibanejad's 19 points in 14 playoff games puts him in the contender's category for the Conn Smythe . . . Still can't get over the notion and fact that Mike Smith out-tended Jacob Markstrom . . . Since seemingly everyone's betting on sports these days, give me Tampa in six and Colorado in five in the conference finales. I don't necessarily like it, but there it is.
Photo: Courtesy Sportsnet.ca
Recommended Articles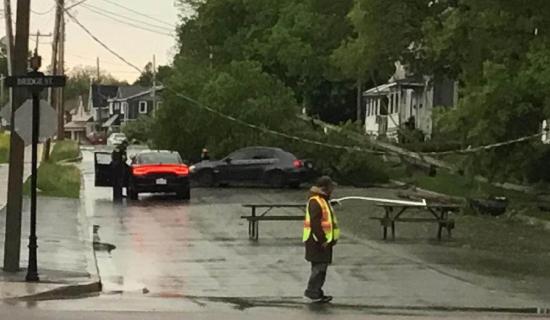 Five full days without hockey, Jeopardy, Bosch, Peaky Blinders and more hockey.
Read full story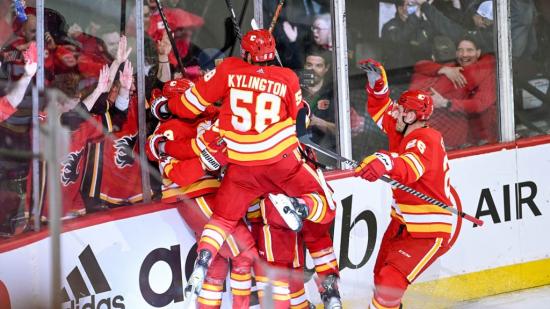 At first there were three, then there were two . . . Soon there will be one.
Read full story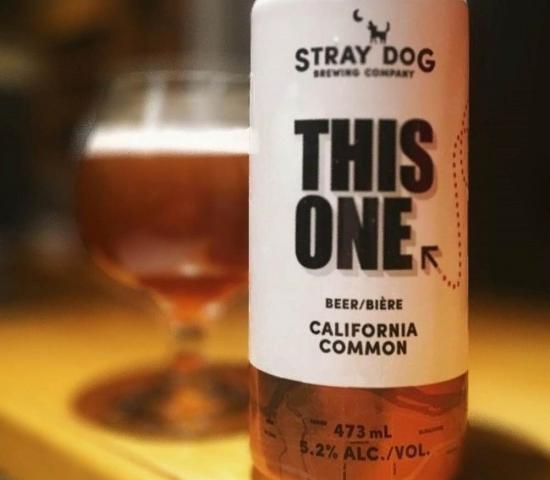 Stop in at the Stray Dog taproom, and enjoy "This One", or any of their amazing beers on tap and grab some cans to enjoy at home.
Read full story
Comments (0)
*Please take note that upon submitting your comment the team at OLM will need to verify it before it shows up below.