Hollerado DOES Shake the Bronson Centre
Photos by Renee Doiron
---
Returning for their first hometown show on their Born Yesterday tour, Hollerado found themselves quickly moved to a bigger venue to fit in all the fans.
Playing the Bronson Centre Friday May 12 with Everett Bird and PS I Love You the local legends proved formidable as musicians and even human beings when the moment called for it.
Everett Bird
Cool and collected, this outfit brought some strong lo-fi psych-rock to start off the night. Between more heady tunes and some lively jams, they managed to build excitement while also impressing the audience outright. Along with their fun, joke-filled banter, they brought solid songs and moving set to set the night on the right track.
PS I Love You
This Kingston duo brought some intense pop-rock to the stage, packing a significant punch for two members. With one member handling guitar, vocals, a pedalboard and even a foot bass controller to fill out the sound, it's mind-blowing their set was as flawless as it was, only hampered by occasional, but understandable lack of movement, which was compensated for in full during solos.
Hollerado
Getting their most political tracks out of the way at the start, Hollerado kicked the door open with "Grief Money" earning chants of "More, More" back from the crowd throughout. Switching over into "Americanarama" they kicked took the crowd's energy even higher as they sung every word back to the band, almost shredding their voices on the second song while waving their arms with Menno.
With the sublime lighting, the visual side of the show was elevated, taking the band from sharply light to perfectly silhouetted highlights of themselves that made for such a cool look that it was hard not to find it pleasantly distracting at times as well.
Starting to bounce around the stage a lot more on "I Got You" they decided to start kicking up a storm as Menno and the others moved back and forth, knocking over equipment as they went. Starting up "Eloise" they were quickly interrupted for a medical call from the crowd for a passed out audience member, one which they even made the effort to handle and assure was solved before getting on stage. Barely missing a beat and knocking the song out of the park, it was still pretty funny to watch Menno note how awkwardly upbeat the song about his niece was in contrast.
Switching on their black lights, the already funky painted equipment took on neon look with a new colour scheme and the band's peace sign logo covering the stage and their seemingly white backdrop, making the middle of the set feel like a more substantial shift.
Going right into "Pick Me Up" the crowd started to jump along with the band to the frantic bounce of the song, taking their words quite literally in the process. On the push of a frantic lighting tick that started to play with both lighting schemes they shot through "Good Day At The Races" excitedly with friend and mentor Bruce in tow, while hitting "Born Yesterday" with all the unhinged energy you'd expect from it, pushing the crowd to sing back to them.
Shifting to a more serious and sombre tone, made even more present given the medical mishap of the night, "Don't Shake" felt all too real to the crowd as they played, making each chorus cry all the more emotional. Bringing in some fuzz and fun they moved to a cover of "Psychotic Reaction" fitting in notes of ZZ Top along the way for a psychedelic breakdown that was ridiculously fun.
Bringing the set to a close on "Sorry You're Alright" and "Juliette" the crowd not only sung the words but the riffs as they crashed through every part of the song with heavy playing, ending solidly for the moment.
Coming back on with the obvious missed track, they burned through "Got to Lose" epically with all the emotion you could want from the track, never lending any jaded view on it or missing any of the magic that made it such a hit. Along with their cover of "Money For Nothing" that hit the drum and guitar solos with utter satisfaction, and an outro involving specially designed cookies and fans playing guitar, they left their Ottawa crowd especially proud to have supported and followed such an exciting and creative band.
Setlist:
Grief Money
Americanarama
I Got You
Eloise
Pick Me Up
Good Day At The Races
Born Yesterday
Don't Shake
Psychotic Reaction (The Count Five cover)
Juliette
Sorry You're Alright
Encore:
Got to Lose
Money For Nothing (Dire Straits Cover)
Recommended Articles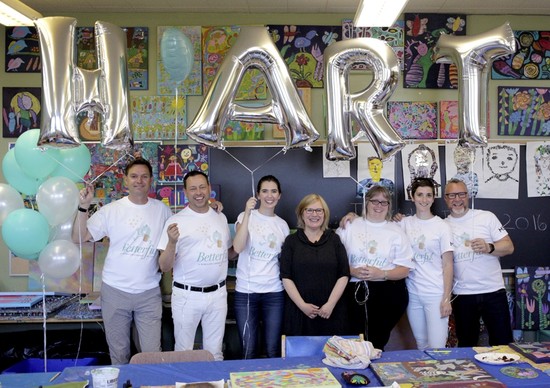 All photos courtesy of No Hands. H'Art of Ottawa art studio chosen for McMillan's Betterful initiat...
Read full story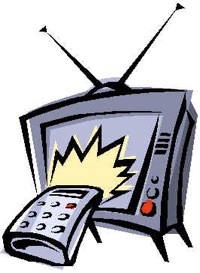 Can we love both? Television continues to be one of the biggest determinants and proponents of enter...
Read full story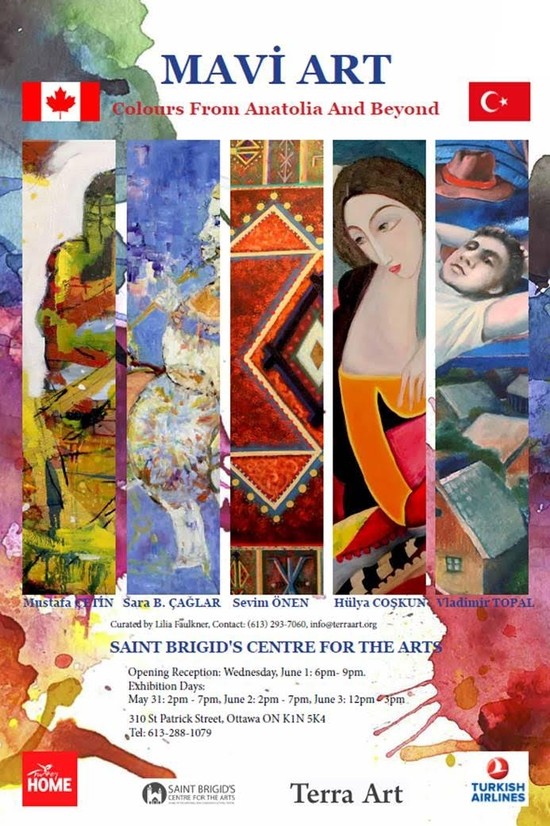 Art is just one of the many ways countries around the globe connect with one another. Different area...
Read full story
Comments (0)
*Please take note that upon submitting your comment the team at OLM will need to verify it before it shows up below.