Arts & Events
Honey Over Grit, Singer/Songrocker Crystalena Is One to Watch
Honey Over Grit, Singer/Songrocker Crystalena Is One to Watch
Photo courtesy of Crystal Paquette
---
"Please help me," Crystal Paquette shouted, her attacker now turning from fists to rocks. A passer-by just kept walking. There was no escape there. The pain continued to rain down upon her.
Thankfully, a group of kids distracted this schoolyard bully from his relentless assault and Paquette dizzily slipped out of his grasp and limped home in tears. Here the house was empty. She was alone. Turning to the next best thing to the consoling arms of a mother, she cranked up some music. Fittingly Bon Jovi's "It's My Life" was playing. The song finished. She hit repeat. She did this again and again, letting out all her angst, frustration and pain by singing as though her life depended on it.
"I had never felt that sense of urgency in singing words so loud while standing strong and tall even being all bloodied and a mess," Paquette says looking back on this pivotal moment in her childhood. "It made me feel like what just happened to me didn't matter at all. All that mattered was that I was singing and flailing my hands doing an interpretive dance even though it hurt, bad."
For some musicians, inspiration comes in seeing that first concert or unwrapping that new guitar on Christmas morning. For Ottawa's Crystalena, it was this moment where, at her lowest, she found music to be an outlet to reign in her emotions, a place where she was in control. She would go on to make singing a part of her daily routine. To her it wasn't about just turning up the volume and tuning out the world. This was a form of therapy and steps towards making the songs she'd be singing in the future her own.
"I grew up as an only child with a single mom who worked in two professional careers at the same time to provide. Because I was on my own a lot, I was very much introspective in a way where I would be hanging out with all the adults and be interested in watching the world around me," says Paquette, now believing her introverted childhood also helped push her in the direction of experimenting with music and writing poetry.
One of her earliest memories is singing along with her mother to a songbook before bed. Paquette's first instrument was a small piano. She'd play for hours, teaching herself songs by ear. She found strength and motivation in the songs of strong, motivated women: Aretha Franklin, Etta James, Nancy Wilson, Christina Aguilera, Annie Lennox, Alanis Morissette, and Beyoncé. The first CD she ever bought was by P!nK, a musician who lived by the mantra that "you can't move mountains by whispering at them."
There was so much possibility in breaking down the walls that threatened to be built around her. Crystal would not be boxed in. She choose to study music at Carleton University as it was the only program in Ottawa she felt allowed her to experiment in different genres without enforcing training down one specific path. She wanted to explore all of them.
"It's a very small program and I never ever was one for school classrooms," explains Paquette. "It forced me to get out of my comfort zone and deal with my socially anxious panicked mind all the time."
At first, her mother wasn't exceptionally keen on having her daughter chase the life of the proverbial starving artist. When Paquette started putting all of her money into school and music lessons, she realized that singing at the top of her lungs all over the house was more than just a fade. It was all her little girl wanted to do.
"Now she's that 5'2 lady who looks like Betty Boop in front row dancing and singing along with me."
Settling on her stage name by combining her actual one, the musician likes to refer to herself as a singer-songrocker. From the outset, risks were meant to be snatched up and converted something creative. For example, she'd leap over the usual step of getting a first real 6-string before trying to master a 12. Paquette was fine working harder on the more complex instrument. This was all part of her songrocker plan. Never be the same. Embrace differences. Live inside originality. It's this ability to move between various styles that makes listening to a Crystalena track a journey into the unexpected. It carries over into her passion fuelled live performances. Like that box of chocolates, you never know what you're going to get.
"I sometimes silence the fiery rock and roll loving part of myself by playing these piano ballads," Crystal explains. "My piano style tends to lean towards slow ballads because that's all I feel out of that instrument, it just pours out of me like raindrops. The sound of just a few keys played in sustain fall in line with my passion for neo-soul. If I can only bring my piano to a gig sometimes I leave feeling in shambles and very unfulfilled because I didn't get to release that other side of me."
Her voice is soaked in honey and grit. It will caress you sweetly but that touch won't hold back the claws when the music needs to slice. A song like "Impulse" is a leaf on the wind, dancing close to the ground and swirling upwards, repeating this waltz in a way that both somehow seems well crafted and impulsive.
Crystalena wears her heart on her sleeve, something that comes across through the themes expressed in her music. Her canvass contains the deep blues of heartbreak with splashes of vibrant reds when her mood shifts into something animalistic. The moon plays an important role in her song writing, things shifting with its phases. Her most recent single "Water" is her first with a full band and one she says contains a lot of her soul and summer savings. Her goal is to have this and other songs on a full album ready to release in January.
"It's been quite the process trying to find who can produce the sound I want. I have been performing these songs for a while now and I already know what my album concept would be as well as the themes and storylines to most of the tunes as well. It just boils down to funding and finding the right producer to be honest."
In the interim, Paquette keeps exploring on her own or sitting in with other Ottawa musicians like Danielle Allard or hiphop collective BlakDenim. The daydreams of that kid emotionally belting out tunes in her bedroom are still what propel her forward and as it's been since the first day she placed her fingers on her childhood piano, she's always courting something original, constantly challenging her impressive vocal range or looking to discover another style to paint into her musical tapestries.
"As a little girl I would dress up and sing into my hairbrush and visualize myself singing with orchestras…which is still one of my dreams," she says, pauses for a moment and with a smile adds "to dress up and sing into a hairbrush that is."
Recommended Articles
Emile Salem and Blair Kilrea had a dream. Collab Space is the realization of that dream.
Read full story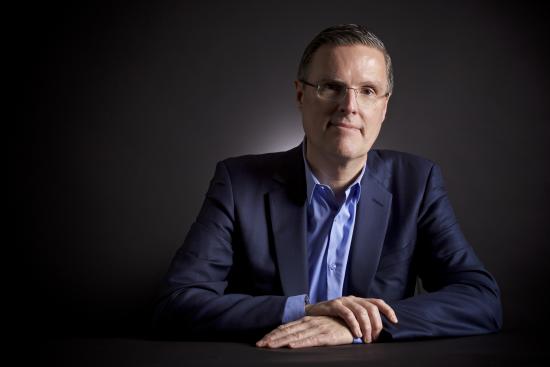 Canadian performance rights organization, SOCAN, announced that it will acquire reproduction rights organization, SODRAC.
Read full story
He celebrates love for his family in many of his songs because Eldredge strives to write honestly from his heart and hopes his tracks resonate with people who can relate to his words.
Read full story
Comments (0)
*Please take note that upon submitting your comment the team at OLM will need to verify it before it shows up below.