Top Stories
City of Ottawa housing budget should be expanded, not policing.
City of Ottawa housing budget should be expanded, not policing.
With 12,000 people on the city waitlist for affordable housing units, Ottawa City Council declared a housing emergency in February 2020, well before anybody knew that a global pandemic would further complicate the situation.
The consequences of the initial lockdown were devastating. Adding to the pressure, countless residents lost their jobs. Undoubtedly, economic loss pushed more people on to the already long affordable housing waitlist.
In Ottawa, it can take five to seven years to get an offer of an affordable unit, with the longer waits being for family-sized homes. The situation is only getting more desperate as rent in non-subsidized buildings increases and will likely continue too as long as inflation climbs.
After declaring so boldly that a housing crisis exists, the City of Ottawa has done the opposite of crisis mitigation. Instead, it has become the status quo antebellum. A September 8, 2021 council update stated that the city plans to build an additional 295 affordable housing units, nowhere close enough to what is required to bring Ottawa out of its self-declared state of emergency, let along the deal with the exacerbation of the problem due to Covid-19.
Mayor Jim Watson seems aware of the economic perils ahead, raising taxes to deal with inflation. However, rather than investing in community housing and programs to keep residents off of the streets and out of motels as the economy continues to shrink, only $15 million of the 2022 budget will go towards housing paid for by the city.
Last year, $14 million was spent keeping residents in motels as emergency accommodation. The federal government has allocated $22 million under the rapid housing initiative, but this remains paltry. Although the city's Housing Services has a $210 million overall budget, most of it will go to maintaining the status quo. To further add insult to injury, the list of 95 outreach charities that the city funds will share a total of $25.8 million in municipal funding—roughly $271,578 each.
At the Community and Protective Services Committee meeting on November 18, 2021, Anita James, executive director of the Nepean, Rideau, Osgoode Community Resource Centre said that social service programs were facing higher demand without budgetary support during the consultation section. James further stated that her charity and other social services would function better in community intervention roles than the Ottawa Police Service, including mental health and homelessness.
Compare this budgetary discussion to that of the Ottawa Police Service (OPS), and it seems like a shoestring plan. The OPS is asking for a budget expansion while keeping criminally charged officers on the payroll and paying frivolous salaries to high-ranking OPS officers. Yet, the city has slated a $14.5 million budget increase for the police service for a total budget of $346.5 million in 2022—a tripling of the pre-amalgamation OPS budget.
The proposed OPS budget increase alone almost equals the entire affordable housing budget in the city. The OPS are here to protect the community and serve its needs, and we need them, but its time for more money to go into the community itself, rather than to an armed service that community outreach groups and activists have said they do not trust.
Suppose the OPS's highest-paid officers all had their salaries capped at $150,000, a respectable amount to receive as a civil servant in any level of government, it would save millions of dollars in tax revenue that the city could redirect to helping with the housing crisis. But, the Ottawa Police Service will likely get their budget expansion. A massive amount of the city revenue and money collected from municipal taxes will continue to go to pay their high salaries.
Armed OPS officers will continue to respond to calls for intervention in mental health and homeless panhandling where a social worker would be better suited to assist.
Concerned citizens have repeatedly asked for budget expansions for housing and outreach services at the Police Services Board committee and the Community and Protective Services Committee meetings, only to be shrugged off.
At the November 22nd Ottawa Police Service Board Meeting for Agenda 46, the final budget review meeting before voting, Ms. Robin Shaban picked apart the entire police budget and its frivolousness, only to have no comment from any Ottawa Police Services committee member. The silence was deafening. Shaban was the most vocal and organized in a chain of delegates who believe the city's money is better suited elsewhere, particularly in housing.
Local activists and delegates at the Ottawa Police Services Board meetings are right to voice frustration. The municipal government should redirect Ottawa Police Service funding to help solve the housing issue. Providing fundamental human dignity will go a long way to reducing interactions with the police.
Photo: iStock
Recommended Articles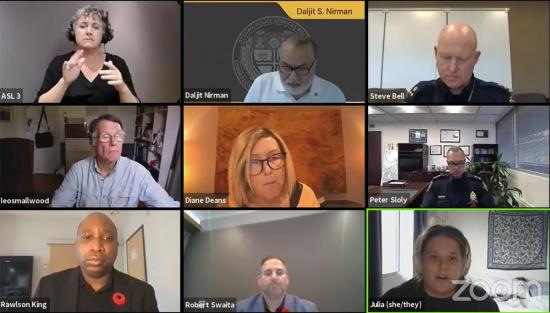 On November 9, the Police Services Board Finance and Audit Committee met to review the proposed budget for the Ottawa Police Service.
Read full story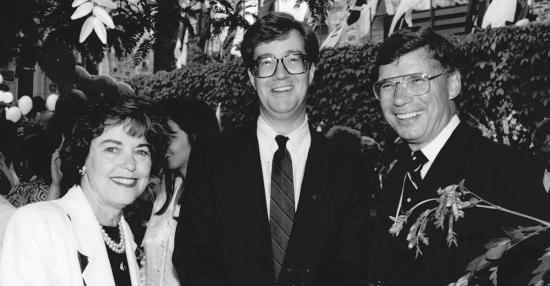 This week marks the 30th anniversary of his entrance into municipal politics.
Read full story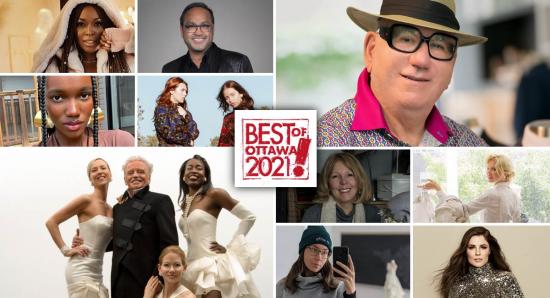 After over 20-years writing about life in Ottawa, we think we have a pretty good idea of the best of what this city has to offer. Check, share and discuss #OLMBest every week!
Read full story
Comments (0)
*Please take note that upon submitting your comment the team at OLM will need to verify it before it shows up below.