Good Reads
How Kahnawake Gaming Commission Went From Relative Obscurity to Major Player in Online Gambling
How Kahnawake Gaming Commission Went From Relative Obscurity to Major Player in Online Gambling
Kahnawake, or more formerly known as the Kahnawake Mohawk Territory, is located on the southwestern shore of the St. Lawrence River, just across from Montreal in the province of Quebec. The territory of Kahnawake is a First Nations reserve of the Mohawks of Kahnawá:ke which, in the native tongue, means "place of the rapids", a name which originally referred to the main village of Caughnawaga, located near the rapids of the Mohawk River.
During the 1700's, when Britain and France were battling for control of the new lands in Canada, Kahnawake was used as part of the then French colonial forces southwestern defenses, most notably for Ville-Marie, which would later be known as Montreal. Around the same time, a Jesuit mission was founded in the area, specifically designed to the needs, spiritual and otherwise, of the local Mohawk people as well as other First Nations tribes in the area.
Today, Kahnawake operates more or less as an autonomous jurisdiction within Canada. Their autonomy is expressed in a number of ways, with the band council (Kahnawake's traditional leadership structure) generally discouraging their own people from participating in any election processes in Canada, either provincial or federal, and even requiring any Kahnawake native who marries a non-native, to leave the territory altogether.
Kahnawake makes most of its income through the sale of alcohol and tobacco, as well as through various gambling operations. The Kahnawake community also run all of their own schools, law enforcement and justice system, just as any independent nation would. Natives that prefer to be as traditional as possible event travel under their own passports independently issued by the Iroquois Confederation.
Kahnawake Gambling – The Bread and Butter of the First Nation
The Kahnawake Gaming Commission is well-known to many online gamblers and sports bettors the world over. The independent regulatory body issues licenses to a multitude of top level and lower level online casinos, sportsbooks, and online poker sites. It also regulates their activities, ensuring strict adherence to their code of conduct and practice. The Kahnawake Gaming Commission also oversees a number of brick and mortar poker rooms all situated within their own territory.
The Kahnawake Gaming Commission was established in 1996, making it one of the oldest online and land-based casino regulatory bodies still operating today. The commission was established after the Kahnawake Gaming Law had been enacted by the Mohawk Council of Kahnawake. Just three years later the council extended their regulatory activities to including interactive (online) gaming in 1999, shortly after the first digital casinos went online in the mid-nineties.
How the Kahnawake Gaming Commission Works
The Kahnawake Gaming Commission's primary role as a gambling regulator is to ensure that:
All interactive gaming under its jurisdiction is fair, responsible and honest
That no interactive gaming site or establishment is associated with organized crime
To ensure that no gaming site under their jurisdiction allows anyone under the age of 18 to gamble
The commission controls, through regulation, all gaming activities that are either offered form or based in the Mohawk Territory of Kahnawake
The commission ensures that all interactive gaming operators licensed through them treat all of their players honestly, pay all winner in good time, provide all necessary information to new players, and ensures that all player account details are kept strictly confidential
The Kahnawake Gaming Commission issues permits to online gaming operators which are known as Client Provider Authorizations, or CPA's for short. Each new online gaming operator, or each new online gaming site requires a Client Provider Authorization which costs around US$25,000 each. In addition to these CPA's, each client is also required to obtain a Key Person License, which costs around US$5,000 each. To date, the Kahnawake Gaming Commission has issued more than fifty gaming operators with licenses, which in turn represents around 250 or more online gambling sites.
As of 2010, new amendments to the regulations stipulates that all interactive gaming entities must also be hosted by Mohawk Internet Technologies, with the date center maintained and managed by Continent 8, a technology company based in the Isle of Man.
The Kahnawake Gaming Commission has come a long way, and has grown right alongside internet gambling. Interestingly, the commission also has good relations with all of the major regulatory bodies around the world in other territories. In fact, the Kahnawake Gaming Commission entered a Memoranda of Understanding with several leading licensing and regulatory bodies including:
Antigua and Barbuda in 2005
Malta in 2006
Alderney in 2010
Similar agreements with Ontario's Six Nations Gambling Commission
US Gambling Challenges and Bill 74
Until quite recently, the Kahnawake Gaming Commission did not place any restrictions on its license holders as to which territories it targeted. Effectively this meant that a number of international online gambling services operated in the US, even though they had no actual license allowing them to do so. It has since emerged that leading members of the Kahnawake Gaming Commission have been in talks with the New Jersey Division of Gaming Enforcement, and that the company that manages Kahnawake's servers, Continent 8 may have also provided their services to gambling operations in New Jersey.
Since online gambling is regulated in New Jersey, along with other states including Delaware and Nevada, any foreign or offshore gambling site that offers services within these regulated territories, does so illegally. As a result, Kahnawake Gaming Commission is clamping down on its licensed operators and will be taking 'regulatory actions' against any of its license holders found to be facilitating any wagers from the US market. Bovada Casino has already been removed from Kahnawake's servers with more presumably to follow.
Closer to home, Kahnawake faces a new threat under the proposed Bill 74 which would effectively allow Loto-Québec, a government agency, to request that ISPs block any site that is in direct competition, under the threat of a minimum find of $100,000 per infraction. The Kahnawake Gaming Commission has officially condiment the proposed bill, saying that it directly threatens the livelihood and wellbeing of the tiny 8000 member community of Kahnawake First Nations. As a reply to the proposed Bill 74, Kahnawake Gaming Commission is joining forces with major ISPs and possibly even the federal government to block the bill and prevent immeasurable harm to the Kahnawake community.
Recommended Articles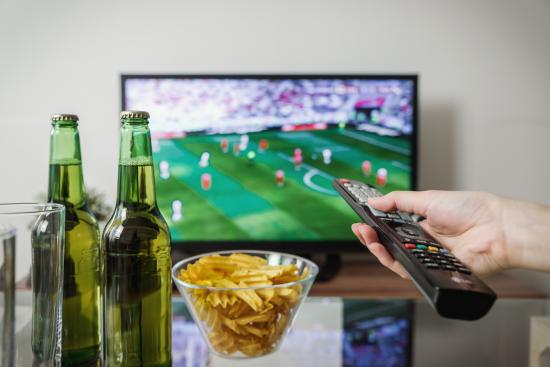 After a recent ruling by the U.S. Supreme Court, Canada considers following in their footsteps and legalizing single-game betting options.
Read full story
Lineage Arts opened its doors at 196 Bank Street in April. A dream brought to life by owner Suny Jacob, the gallery is dedicated to displaying art from Indigenous and ethnic-minority artists around the world.
Read full story
---
Costly Fix examines the post -1995 Alberta tar sands boom, detailing how the state inflated the profitability of the tar sands and turned a blind eye to environmental issues.
Read full story
Comments (0)
*Please take note that upon submitting your comment the team at OLM will need to verify it before it shows up below.