Good Reads
How tech companies are revolutionizing financial services
How tech companies are revolutionizing financial services
Tech companies worldwide are trying to create specific solutions to deliver a frictionless experience to small businesses that want to access money conveniently. Loan application and disbursal are complex, and it's not possible to create one solution to cater to all markets because the finance regulations vary from one country to another.
Recently, Lightspeed launched its financial services for offering loans to small businesses in the US, which use POS or Point-of-Sale software at their retail points. The company is offering loan amounts up to US $50,000 for retail locations of merchants that use POS software. The lightning-fast speed of loan application and delivery is surprising as the funds will be transferred directly to a merchant's account within 24 hours of filing a loan application. This example is one of many true stories that slowly push away the necessity of physical banks. Instead, banking-as-a-service booms.
Creating a Frictionless Experience
The company is targeting mid-sized retailers like sporting goods merchants, jewelry stores, and other independent retail shops. Lightspeed isn't chasing the bigger retail giants for obvious reasons. This type of financing is extremely helpful for purchasing inventory or going ahead with new marketing or sales campaigns. The loan application and disbursal speed are Lightspeed's biggest USP as these speedy loans will lead to opening up of new opportunities, which merchants were unable to benefit from earlier.
For instance, a small retailer wants to bring in some fresh lots of inventory that they're sure would lead to profits. However, there's every possibility that the merchant shies away from doing so because of the hassle involved in accessing a bank loan. Friction among multiple components of financial services is the biggest impediment towards delivering a seamless experience for merchants. Fintech companies like Lightspeed are trying to get rid of this issue and create a frictionless experience for customers.
Tech Giants are Venturing into the World of Financial Services
It's a win-win situation for merchants, small businesses, and even bigger retail chains since reputed and larger concerns like Apple, Uber, and even Facebook are venturing into the field of Fintech.
Apple Inc. has launched a credit card that's integrated with its iPhone App and Apple Pay. Thus, customers can access quick loans to buy products that they can resell.
On the other hand, Uber Technologies Inc. has launched a special debit card (Visa) for drivers, and this card is linked with their bank account. Facebook Inc. has made its foray into the world of cryptocurrency by launching Libra. Thus, we can confidently say that the day is not far when every tech company will offer its financial services.
Fragmented Solution to Address Specific Issues
The most incredible trend noted for all the new technology companies is that they're not trying to provide a complete solution for the entire banking system. Instead, they're offering specific solutions targeted at a particular section for the banking system. For instance, some companies offer fraud prevention as a service, and others provide regulatory compliance as a service.
This trend has opened up opportunities for companies that work with specific service providers for creating new financial services with multiple benefits. Thus, it's also creating an alternate revenue stream for the technology companies. A classic example of a technology company creating an alternative revenue stream is Shopify. This Ottawa-based company is popular for making e-commerce software. However, a bigger part of its revenue comes from merchant solutions and not just subscription fees. Merchant solutions include fees for processing payments and even merchant loans that are distributed via Shopify Capital.
Financial Services Suited for Software Automation
Since companies offering financial services deal with a huge amount of data, they're well suited for software automation. Additionally, since these companies process payments for merchants, they can access critical data, which can also be used or gaining valuable customer insights. Thus, companies like Lightspeed could have never developed an excellent lending product if they didn't have payment processing experience.
The Fintech companies also try to focus on the fact that they're at par with the traditional banks because some of the products offered by banks aren't quite up to the mark for merchants looking for quick solutions. The traditional banking system is designed for serving the bigger companies, and they fail at multiple points while serving the small companies. Fintech companies are more focused on giving merchants convenient access to money via secured methods that use the latest tools. Banks have to understand the generational change taking place as it creates investment opportunities like never before. Thus, it's time for the banks to restructure their business model and create products best suited for all business sizes.
Is this revolution secure enough?
There are many advantages to such innovations. However, the more internet-reliant we become, the more dangers we face. Most of our financial transactions happen online instead of having to travel to a bank to fill the necessary forms or check our balance. Since financial data travels through the internet, you need to guarantee immunity against malicious connection interceptions. Atlas VPN can help you avert this threat: it encapsulates and encrypts all web traffic. Simple translation: it ensures that no external sources can invade your browsing. For more protection, the VPN applies encryption to convert data into an unreadable format.
Photo: Clay Banks, Unsplash
Recommended Articles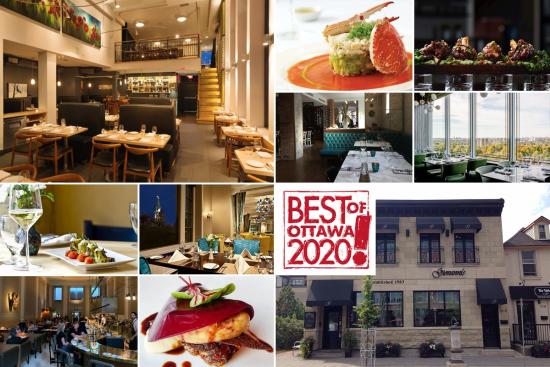 ?After over 20-years writing about life in Ottawa, we think we have a pretty good idea of the best of what this city has to offer. Check, share and discuss #OLMBest every week!
Read full story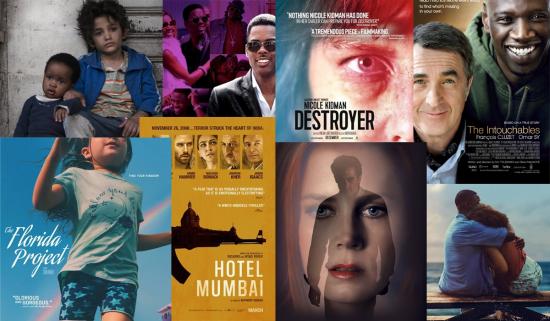 Keith Whittier brings you his list of 21 movies from TIFF that you may not have seen — but you should!
Read full story
After an exciting time spent recording music across the pond, Queenyy is ready to unleash something a little different.
Read full story
Comments (0)
*Please take note that upon submitting your comment the team at OLM will need to verify it before it shows up below.