How to manage remote teams
Researchers have long assumed that the number of remote workers in the world would increase. But no one expected the events of 2020 to accelerate the process so much. Due to the COVID-19 pandemic, many companies had to quickly shift and have employees work from home.
The advantages of remote work are well known. You can hire employees from anywhere in the world, they can work from anywhere, no need to waste time traveling to work and money for renting an office. Why then haven't all the companies switch to remote work?
As work from home becomes more common, companies face remote team management issues. As it turns out, there is no perfect tool to communicate with the team, hiring the right employees is difficult, boundaries between work and personal time becоme less clear and there are difficulties tracking employee performance, etc.
Nevertheless, the transition to remote work is progressing rapidly. Here are just a few numbers regarding the 2021 statistics (source):
16% of companies in the world are 100% remote now.
77% of remote workers say they're more productive when working from home.
The average annual income of remote workers is $4,000 higher than that of other workers.
85% of managers believe that having teams with remote workers will become the new norm.
74% of workers say that working remotely would make them less likely to leave a company.
The three most significant challenges associated with remote work are unplugging after work (22%), loneliness (19%), and communication/collaboration (17%).
Still, not every company was ready for such a sudden transition. Working with remote teams has created tremendous challenges for managers. How to set up employees to work remotely? How to control them and avoid mistakes? We have prepared some tips on that.
Outline a shared vision and values
The most common mistake made by remote managers and supervisors is to jump straight to assess the performance of remote workers. Give them tasks, check their implementation, evaluate the speed and quality of work. But if you want to build a durable company that retains workers, you also need to define and explain exactly why do they work here.
Of course, making money and supporting the family is the first motive. But then why would they work specifically for you? Some firms pay more for the same work. The task of the manager and the leader is to make sure that workers have no temptation to start looking for a new job.
In a typical office, this is achieved by creating a corporate culture, including team building and corporate events. At remote work, these options are out of reach. But a manager still needs to unite the team, energize employees and present them with common goals. The easiest way to do this is by outlining a vision of what your company is trying to reach.
Organize daily communication
If possible, organize regular communication in video format. Phone calls, emails, and messengers do work too, but the team should see their leader, and the leader should see the team.
Minimize and standardize digital services
Use one service in each category, avoid duplication. Of course, some employees would feel discomfort for some time, but the whole organization would benefit.
You will need:
corporate messengers like Slack or MS Teams;
Zoom video conferencing or analogs;
office suite for document filing like G Suite, Office 365, Dropbox;
digital signature and document management services;
CRM;
task management service (Jira, Trello).
Take care of corporate security
Employees keep business information on laptops and smartphones, so it's important to protect their data. Check what devices employees use to access corporate content and services. These devices should have enterprise-grade security solutions installed, ideally under the control of the company's IT department. Use professional software for information security.
Ensure that employees have limited access rights and can only connect to the services they need to perform specific tasks. You shouldn't give employees access to the entire corporate network.
Document everything
In remote work, everything should be documented, each meeting must have an agenda. This is critically important. When working remotely, especially in different time zones, people work asynchronously, and continuous documentation compensates for the reduced volume of live communication.
Documenting and logging meetings should become a rule, responsibility, and habit of every employee. All goals must be defined in writing for every team and every employee. And the result of achieving these goals should be discussed with employees at least a couple of times a month, sometimes several times a week.
Focus on results, not activities
Some managers make a mistake in managing a remote team: they start tracking every step of their employees. This leads to a reluctance to work effectively and damages team relationships.
Allow some degree of flexible working hours...
... but also maintain some consistency. People working from home prefer flexible working hours. It is, in fact, important to have some degree of flexibility. On the other hand, it would not be easy to find a time when all team members are online to communicate simultaneously. So, define that time window when everyone is working.
Also, organize a system for communication in different time zones. If your team members work on different continents, make sure you have a synchronized time when all your team members are working. Conduct virtual meetings during this time.
Get continuous feedback from employees
Human capital is an organization's greatest asset and value, especially in times of remote work. This is why you have to constantly think about your employees' emotional, personal, and professional well-being. But how can you see what worries them? How to get this information in real-time?
Polling systems are often used for this. These are programs that ask employees about their work engagement. During the sudden transition to remote work, our lives change weekly and daily. Don't force employees to fill out surveys every day, but be sure to ask for feedback regularly.
Follow the rules of friendly communication
It is important to note that text communication can (and often does) lead to latent or open conflicts for some employees. This is because we sometimes read in our colleague's words something he or she didn't intend to put there.
Stop the dispute. Do not try by all means to be a winner, especially in public disputes. Firstly, the person you are talking to is also intelligent. Secondly, if you want him or her to accept your perspective, the best way to do this is to talk privately and bring constructive arguments..
Assume that the other person had positive intentions.
Get to know each other. Personal relationships allow for trust.
Show gratitude.
Be tolerant. Your colleague may not know everything (as well as yourself).
Arrange virtual get-togethers
Meet via videoconference in the evening after work in virtual hobby clubs, informal get-togethers, and dinners. It works! It's cool, fun, and very refreshing! You can play board games, or Mafia, or others. This will bring you a lot of positive emotions.
The modern global market and the current situation in the world with the coronavirus pandemic are the reasons why many workers have switched to remote work. This trend will continue after the end of the pandemic. Management now needs to rebuild and redefine its team management skills. Modern challenges and the sudden transition to remote work require targeted and coordinated actions from every manager and every employee.
Recommended Articles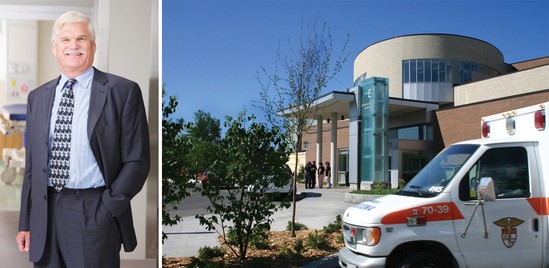 Tom Schonberg has been the President and CEO of Queensway Carleton Hospital (QCH) in Ottawa since 19...
Read full story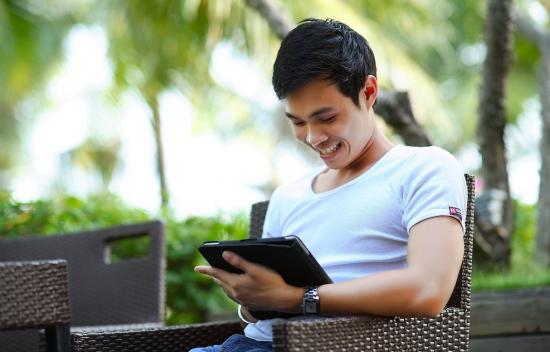 It's common among lenders to examine your FICO score to gauge your credit risk and find out whether you're worthy of a loan extension.
Read full story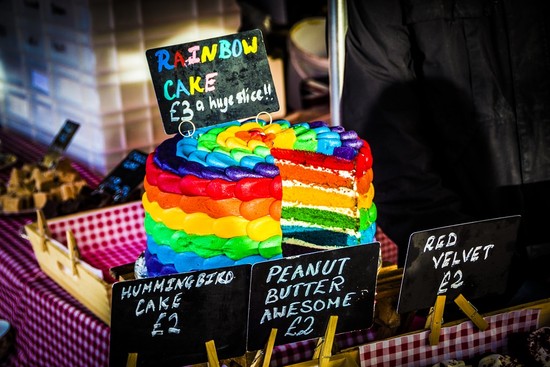 Photo Credit: Ashley Buttle Written by Michael Coren Let them eat cake but don't, whatever you...
Read full story
Comments (0)
*Please take note that upon submitting your comment the team at OLM will need to verify it before it shows up below.