Ice on Fire, the Rising Inferno of Malak
Feature photo by Tarek Ghanem
"Only when you stop looking for other people to tell you you're good and just start knowing it will you start becoming successful," says singer-songwriter Malak, expressing a wisdom that waltzes comfortably around her youth. At 21, the newcomer is well of aware of the gesso needed to prime her musical canvass giving you a sense that she's been here for years and not just a few steps into her career.
Some of this can be attributed to how well traveled the musician is. With most people not starting their worldly adventures until after college, Malak had already experienced a delectable mix of cultures before pursuing music more professionally. Raised in Egypt, she'd venture to Greece, Italy and Germany before the eventual move to Canada collecting the music of each region like road maps in a glove compartment.
While traveling provided gateways to music she may not have otherwise been exposed to, she tells Ottawa Life that her parent's love of virtuosic Egyptian singers, Arabic pop tunes on the radio and the internet also formed pieces she took for inspiration.
"Being simultaneously part of the internet generation and having a lot of exposure to Western culture, I was listening to a lot of English music in my youth," she adds, saying that her six-year-old self was well immersed in Top 40 radio hits by The Backstreet Boys and Britney Spears.
She was always surrounding herself with music. At seven, she'd join a kids' choir and start piano lessons, eventually shifting into more classical vocal training in her teens. Malak has fond memories of going to karaoke with her mother and friends. The good times, however, were about to be darkened by a black cloud that had been looming above her home.
Between January and February of 2011 the Egyptian Revolution struck causing multiple violent clashes between police and protestors. 6,000 people were injured, 846 would lose their lives causing many in the country to fear for the safety of their families. Wanting to continue her education in music in a more secure political climate, Malak would bring her multicultural diversity to study at Ottwa's Carleton University.
"I like living in a country where the freedom to express your thoughts and identity are considered a basic right, and where accepting everyone's different thoughts and identities is your duty as a Canadian. Isn't it cool that we live in a place where that is the norm? I think that's really precious."
The musician says that transitioning into this mindset has only helped her grow as an artist while adding to the cultural mix she already had.
Eager to break out before completing her studies, Malak arduously attempted to write, perform and record while dealing with the usual pressures of studying, keeping up with classwork and maintaining a social life during school.
"I think I've only started to feel the pressure in my current year – which is my last year – at school. In my previous years my focus was usually mainly on my studies while I used all my free time for recording and performing."
She says school has helped her get a firmer grip on her craft with inspiration coming from many different directions and at random moments during the day. She'll often find herself hit by a lyric or melody, singing it publicly to flesh it out or retain it while attracting a few stares of concern from people on the bus.
Carleton has also provided much mentorship, including a connection to local producer/engineer and musician Dean Watson, somebody well steeped in a do-it-yourself, indie attitude. Under his guidance, one that nurtured her creative freedom to express herself in ways that merged her various backgrounds and influences together, Malak would record her first EP, Circus, in 2014.
it hardly sounds like a first time effort, however. Playful but deep, cuts like the title track, "Greed" and "Mannequin" show an artist seemingly very comfortable digging through her closet and slipping into various styles even if she's just getting used to how they fit.
Uplifted by Watson's belief in her music, Malak returned to the producer this year when it was time to put together her first full album. She says the coming release is going to sound completely different from the EP with her and Watson exploring her recent interest in electronic music. She also has more confidence to dive deeper into her creativity pool, getting more explorative with her music while having more control in the production of her newer tracks.
"I never knew how infinite the sonic possibilities were with recording. Creating music in the studio is just as exciting for me as performing on stage. It's like painting a picture out of sounds. You can never settle for a something that sounds close to what you're looking for but isn't quite there. You have to use all the right elements to make the final product sound like you want it to. And then when it does it's something you can be proud of."
Managing to still pour herself into the final months of school, she says, has been a challenge but she didn't come this far to falter so close to the finish line.
"Since September it has become a bit more challenging to balance both (music and school) because my career has become increasingly active. But I've only got a couple more months until the semester is over, and I'm frankly grateful things are getting so busy with my music."
Busy is right!
While working on the album and performing all over the city, Malak has been raking in much acclaim usually by people who are simply blown away by the voice that rushes out of her. It's like ice on fire. That moment you first hear it is a kind of mix of elation and sadness because you realize you will never get to experience her for the first time again!
This journalist had that pleasure last month at Irene's where her voice, I wrote, weaved stealthily around the audience like a wisp of perfume, unseen but very much there. It's like roses for the ears. Those roses still have thorns, however, and Malak's sound has a bite to it that reminds you that sweet can still be so beautifully savage.
Her career reached another peak this week when Malak was named as one of the acts part of this year's Bluesfest, an opportunity she says she's already planning for knowing how such a gig can only elevate her more as an artist.
Though the climb as a new, local sensation has been a rapid one, Malak herself has remained pretty humble.
"I don't know if I would call myself a sensation," she says with a laugh.
"Honestly, I have been noticing that people have been getting far more receptive to my music and what I'm trying to do. Truthfully it feels awesome to know that people I don't know are coming out to my shows. It's only stoking the fire."
Given the heat of last year's flames, that fire is sure to build to an inferno sooner rather than later.
Recommended Articles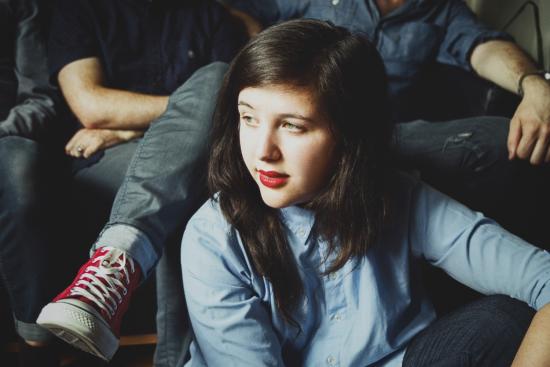 Lucy Dacus recorded her debut release No Burden for a school assignment before she was even a full time musician, burning through the process in barely two days.
Read full story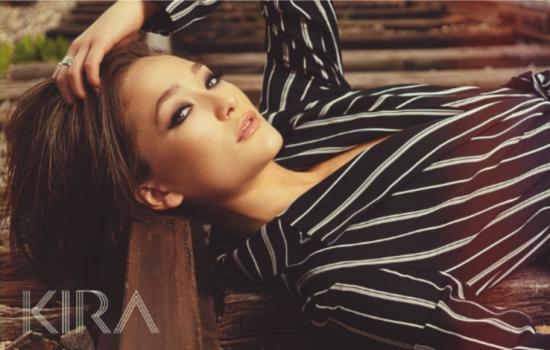 We caught up with the country star to discuss where she's at now and what the near future holds.
Read full story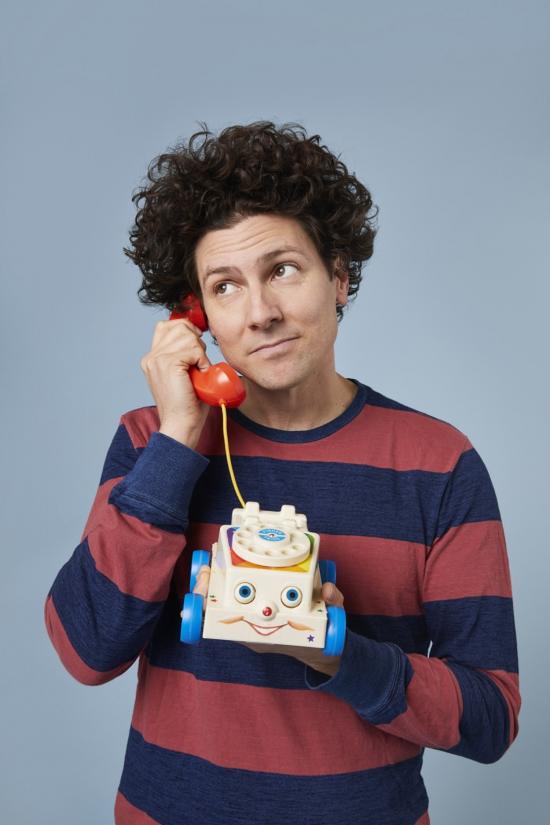 While you may have been listening to Jeremy Fisher's enchanting music for the past few years, his latest set of fans are younger than his own career.
Read full story
Comments (0)
*Please take note that upon submitting your comment the team at OLM will need to verify it before it shows up below.