Food & Wine
If I had $100…I Would Buy these Wines at Vintages
If I had $100…I Would Buy these Wines at Vintages
Look at all the new wines from Chile, Tuscany, Ontario…and around the world in this weekend's LCBO Vintages release. By the time the end of October rolls around, everyone is into their fall schedules, programs, sports and school, but being retired, I'm looking for a new travel destination.
Chile has always been on my bucket list and it is with renewed interest that this release features many new Chilean wines. Vintages is also featuring some wines from Tuscany and I better not get started on my love of Italy and Italian wines.
As much as we all love fall, we know what comes after so its no surprise that Vintages has started their "Gifting" for Christmas. Beautiful bottles, glossy packaging even ships containing liqueurs will start to decorate the stores (if not your mantle?). Even if you are not planning to purchase any gifts from Vintages, it is worth the stroll through your nearest store and you may find yourself changing your mind.
There are also some extravagant whiskey's in this release as well as champagnes. While I cannot afford the Armand De Brignac Brut Gold Champagneat $299.95 a bottle (why do they add the .95 cents?), it would sure make for nice bling as a centrepiece.
I will be picking up a few of these new releases on the 25th of October and I hope you find something to sip while shelling out on Halloween… if only to keep the "bad spirits" away.
Julie  
If I only had $100, I would buy . . .
LCBO Vintages Release for Saturday October 25, 2013
DO Jerez-Xérèz-Sherry – Spain
$13.95 (Vintages #437467) 19.5% alcohol
I remember in Sommelier school, one professor saying that this only comes out once a year and he always picked up a few bottles.  I too, have purchased this year after year. Dark mahogany in colour, light and sweet, yellow raisins, Christmas cake, almonds a little bitter orange, toasted almonds and butterscotch flavours tantalize the tastebuds sending you back for another delicious sip. How could anyone not be enticed with such flavours AND at this price point.  It is a lovely afternoon sipper on ice or my favourite is to serve this sherry as a desert drink with apple/pear crisp and blue cheese.
___________________________________________________________________________________________________________
WO Western Cape, South Africa
Méthode Cap Classique $18.95 (Vintages #593483) 12.% alcohol 
A lovely sparkling wine from South Africa, toasty, creamy smooth and citrusy tastes. Lots of fine mousse (bubbles) and a slight after taste of grapefruit.  The méthode classique (winespeak: the wine undergoes a second fermentation in the bottle which can offer a yeasty flavour to the wine.
I'm always looking for a new sparkler to serve for a brunch or pre-dinner drinks and this offers a fabulous change.
___________________________________________________________________________________________________________
Zapallar Vineyard, Aconcagua Valley, Chile
$19.95 (Vintages #389643) 12.5% alcohol
When a vineyard is located just seven kilometres from the sea, it is not a bit of wonder this Sauvignon Blanc tastes so clean and fresh. Pale gold, almost shimmery, the nose highlights white grapefruit and wet stone. There's lots of fresh citrus, with a slight vegetal taste and a limey finish. It is absolutely mouth-watering good with great acidity. A fabulous white wine thirst quencher on its own or with any white sauced dishes to cut the "rich".
___________________________________________________________________________________________________________
Niagara -on-the-Lake, Ontario
$19.95 (Vintages #86363)  14.8% alcohol 
I always try to include at least one Canadian wine in my shopping basket and this does not disappoint. While not new to Vintages, it is the first time I tasted it and talk about finding a new favourite. You have to love the name "Wildass"! I am guessing it is on account of a blend of Cabernet Franc, Cabernet Sauvignon, Merlot, Petit Verdot, Gamay and Sangiovese. Something for everyone? Deep ruby red, this red wine has great depth of ripe berry flavours, juicy and layered with taste, a little chocolate on the finish. Medium bodied and would pair everything from roast chicken to roast beef to a mocha torte- absolutely delicious. ___________________________________________________________________________________________________________
Ruffino Modus 2011
IGT Toscana, Italy
$29.95 (Vintages # 912956)  13.5% alcohol 
You are probably more familiar with the DOC or DOCG labels on Italian wines, but the "IGT"means that the rules for wine producers are not quite as strict and a little more generous than those other status labels. In other words, the geography for the grapes might be less reduced as well as the kind of grapes that go into the wine. But don't let that fool you. Wines with IGT status can equally hold their own and this is a good example.
Dark ruby red, leathery, dusty aromas and brambly on the palate, almost prickly like only age old ripe vines can offer.  With strong tannins and a long dusty finish, this red wine would accompany a rare Tuscan steak with panache.  It won a Gold medal at the International Wine and Spirit Competition 2014. I would lay this down for a year or two – outstanding.
Recommended Articles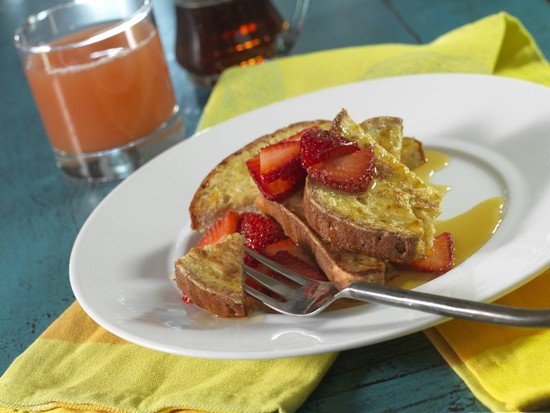 Recipe created by author Kathy Smart, North America's Gluten Free Expert, courtesy of Udi's Glut...
Read full story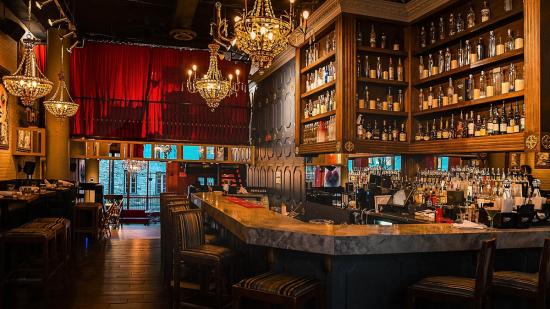 Joy on Sussex is a romantic restaurant where art and food combine to create an experience like no other in Ottawa.
Read full story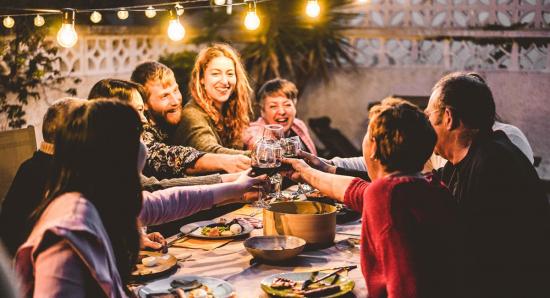 Whether you're on the patio at home or the deck at the cottage, here are some wines to enjoy with friends!
Read full story
Comments (0)
*Please take note that upon submitting your comment the team at OLM will need to verify it before it shows up below.