Food & Wine
If I Only Had $100…I Would Buy at LCBO Vintages
If I Only Had $100…I Would Buy at LCBO Vintages
I was pretty excited to see the feature at the LCBO Vintages be shining the spotlight on Ontario wines. I am a firm believer that we never have to look further than our own backyard for great vintages.
We have wineries in the Niagara Escarpment, Prince Edward County, Lake Huron, Pelee Island and Georgian Bay, just to name a few.  This past summer, my husband I toured around the Twenty Valley and Niagara-on-the-Lake regions visiting several wineries and the enticement of uncorking new wines that we could not purchase locally just overcame us. We stocked up!  If you have not had a trip to wine country this summer, here is the opportunity to go wild at Vintages and pick up some gems.
The 2016 grape harvest is underway! Ontario winemakers have finished picking grapes for sparkling wine and are now busily harvesting white wine grapes.  By all reports from wineries, the crops are looking good!  Pick up some Ontario wines to celebrate our beautiful province and let's toast the winemakers that make it all happen.
13th Street White Palette 2015
VQA Niagara Peninsula
$15.95 (Vintages #207340) 12.5% alcohol 
A fabulous & unique blend of 53% Riesling, 18% Chardonnay, 17% Gewurztraminer, 9% Sauvignon Blanc with a dash of 3% Pinot Gris. The grapes were hand harvested from a variety of vineyards throughout the Niagara Peninsula, with the vast majority from the 13th  Street Estate vineyards. All varieties were fermented separately in stainless steel then blended in the final stage.
Aromas of orchard wildflowers at their peak housed in a soft golden colour. There's gentle honeysuckle and lemon aromas on the palate with tree fruit; apricots and yellow apples mixed with some buttery almonds on the finish. Delicious and flavourful. My husband and I enjoyed this white wine with some grilled chicken and Caesar salad and it was over the top perfect!
Flat Rock Riesling 2014

VQA Twenty Mile Bench, Niagara Peninsula
$16.95 (Vintages #43281)  11%  alcohol
White blossoms and ripe tree fruit capture the senses.  Slightly off-dry with lots of fruity flavours, ripe peaches and apples. This medium-bodied white wine has a delectable seam of acidity that sends you back for another sip. It's smooth and elegant.
Lovely on it's own or with lighter fare of fish tacos, salads or a bowl of steamed mussels.
Smoke & Gamble
Cabernet/Merlot 2012
VQA Ontario  (Rapscallion Wine Company)
$19.95 (Vintages #332825) 13% alcohol 
Located in Port Dover in the county of Norfolk, this winery is new for me and does not disappoint. On the bottle label it states 44% barrel aged and 56% stainless – meaning that this is a blend of wine that was both aged in barrels and tank resulting in a medium bodied red wine.
There is a subtle whiff of dusty aromas (that is a good thing for a wine that is 4 years old already!) with suggestions of roses and violets coupled with red and blackberries on the palate. There is a subtle sweetness of black plums with freshly ground green and black pepper on the long finish. It is slightly tart with firm tannins but then moved into a fabulously smooth and tantalizing red wine blend.  Would definitely marry a hearty autumn stew or thick-with-meat chili.
Westcott Vineyards Temperance Red 2014
VQA Vinemount Ridge Niagara Peninsula
$19.95 (Vintages #469189) 13.4% alcohol
Bravo to these young retired folks, who bought a 200 year-old timber frame barn, restored it to build a winery around the original structure.  And on top of all that, they planted 26 acres of Pinot Noir and Chardonnay grapes. Talk about a leap of faith. This relatively new winery located in Jordan, Ontario, is right in the heart of the Twenty Valley region, where the soil is the creme de la creme for growing grapes.
This interesting Cabernet Franc & Pinot Noir red wine blend is loaded with red berries – cherry and raspberry flavours jump from this light bodied pale red nectar. It shows more like a light bodied Pinot Noir with layers of personality. Pair it with pork or roast poultry encrusted with lots of herbs.
Pondview Vidal Icewine 2014
VQA Niagara Peninsula
$19.95 (Vintages #390351) 11% alcohol
It has been a while since I included an icewine in my list.  This one is a great price!
By definition, icewines can only be made from grapes that have naturally frozen on the vine and picked when the thermometer dips to -8°C or lower. While the grape harvest yield is particularly low, (hence the high expense), icewine offers a mouthfeel and sweet deliciousness that is worth every penny. With a under $20 price tag on this icewine, our friends at Pondview are giving it away.
This dessert wine has aromas and flavours of sweet baked yellow apple, pear and marmalade, citrus notes at the end of this long divine finish. Dinner becomes memorable when you end with such panache.
Grand Total – $92.75
Recommended Articles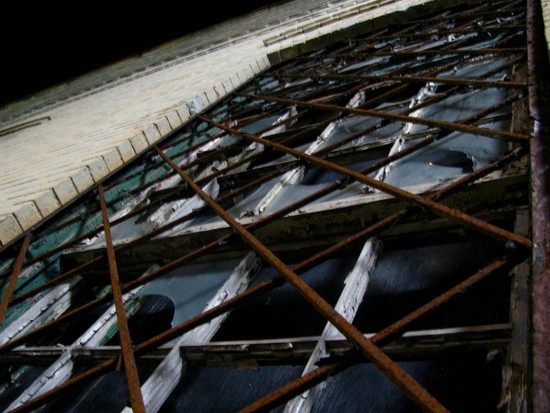 The Mill Street Brewery might tempt you to put a hold on your New Year's resolution diet once they s...
Read full story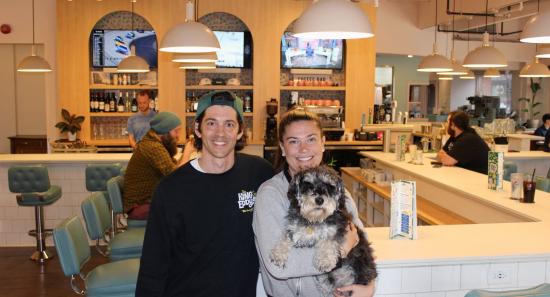 If you live in Ottawa, you've likely heard of The King Eddy, but you may not know that the popular eatery has moved to a new location
Read full story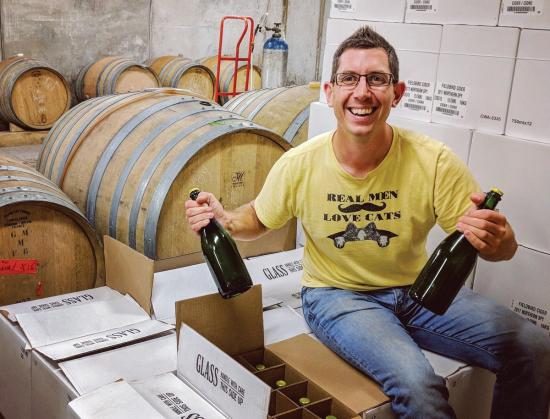 Have you heard of Apple Falls, County Cider, West Avenue, Farmgate, King's Mill or FieldBird? You will soon recognize these craft ciders as the cider industry in Ontario is soaring – like a rocket.
Read full story
Comments (0)
*Please take note that upon submitting your comment the team at OLM will need to verify it before it shows up below.