Best Picks
Illuminate Your Evening Run with RunLites Mittens
Illuminate Your Evening Run with RunLites Mittens
I've got a girlfriend who loves to run…at night…even in the winter. As somebody who considers lifting the remote control to be exercise, I say good on all you runners who can brave the elements to keep at your far more healthier routine than mine.
Now, on those chilly nights wouldn't you like to stay warmer and have a way to light up those darker paths you may jaunt down during your run? Here is the solution to both of these problems in the form of RunLites, warm mittens that do double duty by keeping the cold out and shining your way forward by slicing through the shadows.
If you run in Ottawa, often called the coldest Capital on the planet, you know the importance of keeping toasty. RunLite Mittens are made from Polar Fleece so they are as soft as they are warm. The extra-long cuffs ensure less exposed skin. Reflective strips keep you visible and palm pockets keep things like money and keys as close at hand as you can get. Need to make a call while you exercise and don't want to incur the winter wrath? Tech-friendly thumbs allow you to use your phone without removing your mittens!
When paired with RunLite LEDs (which slip into another pocket on the mittens), you're now rocking 40-80 lumens of light that can project up to 35 feet ahead of you. You kind of get to look like a light tossing superhero/heroine.
"Love these gloves! A friend of mine uses them and when I started running at 5AM, I got sick of holding flashlight and had to get a pair," says one reviewer on Amazon.
These LED's help keep you safe as both you and and where you're running are illuminated. They're removable, lightweight, rechargeable, long-lasting and have various piratical uses. Need a little extra light while walking the dog, help looking around the camp site or a beam while cycling? Heck, toss 'em on during a power outage and light up your house! If you're style and safety conscious runner, these sleek and snug mittens with the LEDs (sold separately) are perfect for you!
Recommended Articles
EquiptBaby has got your baby covered when out and about. This baby bag features multiple pockets wit...
Read full story
Photo by Sergey Galyonkin. It is interesting to note how slot machines have evolved from the origin...
Read full story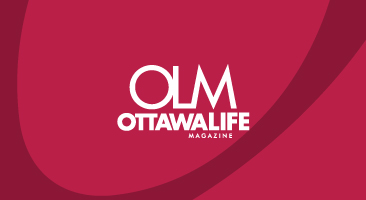 Learn to Bounce was written to give hope and inspiration to highly skilled workers who lost their jo...
Read full story
Comments (0)
*Please take note that upon submitting your comment the team at OLM will need to verify it before it shows up below.