Business
Fitness and nutrition business InStep Health brings something new to Ottawa
Fitness and nutrition business InStep Health brings something new to Ottawa
ABOVE: Emilie Paradis and Dany Lapointe are co-owners of InStep Health on Bank Street, in the Glebe.
---
A unique fitness and nutrition business that specializes in helping clients begin their journey of living a healthy and thriving lifestyle is now open in the Glebe.
InStep Health specializes in personal training for up to 2 people in a private studio, as well as nutrition coaching. They also offer special classes that focus on stick mobility training. Co-owner Emilie Paradis is one of only a few people in Ottawa certified to coach this training system.
Emilie Paradis and Dany Lapointe originally began their business in Gatineau before the chaos of Covid-19 hit. The duo had to temporarily put their plans of moving their business to Ottawa on hold until a few months ago.
"During Covid we regrouped and refocused and by chance we found this place in the Glebe. We renovated and added our personal touch to the place, and now we are just happy to reopen," says Co-owner Dany.
Emilie and Dany met three years ago when Dany decided to take control of her body, health, and her life.
Dany continues, "[Emilie] reassured me right away and told me it was never too late to be healthier. She taught me that food is not an enemy, that counting calories and restricting certain foods can help early on, but it is not a long-term solution. Because of her nutritional knowledge, support, and dedication, I lost 50 pounds and have never felt better."
"My approach is mostly based on focusing on one step at a time. I don't like people comparing themselves to others on social media. All the different diets and trends can get very confusing. I like to individualize my approach to the person that is in front of me. Only saying you can only eat one thing and never eat another thing while also counting calories was not an approach for me," says Emilie.
Emilie's qualifications and memberships include an Advanced Holistic Nutritionist Diploma, Acupuncture Diploma, Personal trainer certification, Stick Mobility Coach Level 2, and Hormonal Health.
Watch Emilie performing exercises using stick mobility:
The Stick mobility website says that, "stick mobility is a training system that helps improve flexibility, strength, and coordination. The system combines joint mobilization, strength training, and active stretching to increase athletic performance, reduce risk of injury, and accelerate recovery."
InStep Health provides tools and resources as well as fitness classes that are unique to each of their clients' needs. In addition, the business also provides movement and stick mobility classes, fitness and nutrition seminars, and insight into holistic nutrition.
Dany adds, "Our studio also has a smoothie bar. We are excited to be open soon. We think our concept is different and could be appealing to audiences in Ottawa who may not favour big, crowded, and intimidating gyms."
Their smoothies are organic and are made with Raw Nutritional protein, a Canadian company. Raw Nutritional proteins are also sold at the InStep location.
Additionally, InStep Health is having a special for their opening that will last until August 31st. Clients can buy a package of 10 1-hour sessions and bring a friend for free.
Owners Emilie and Dany are helping their individual clients with their own unique needs to help them begin leading a healthy and thriving lifestyle.
---
For more information about InStep Health visit www.instephealth.ca or email info@instephealth.ca
You'll find InStep Health at 738A Bank Street, 2nd Floor, Unit 4 Ottawa, ON K1S 3V4
Recommended Articles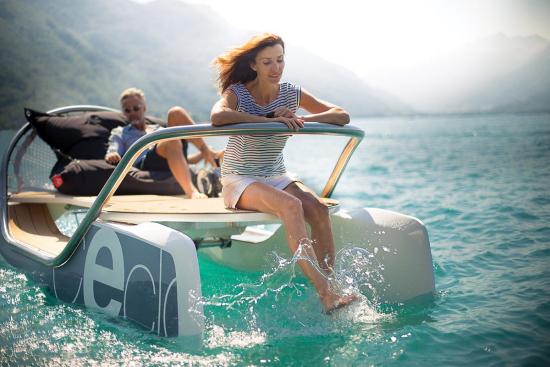 E-Catamaran boats are all as green as can be, very cleverly designed, and easy to operate.
Read full story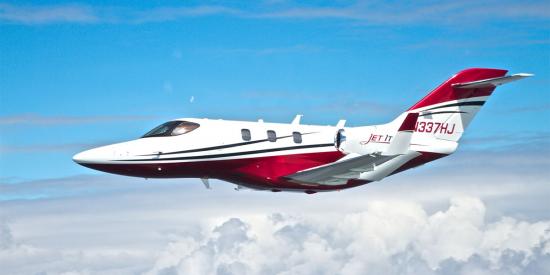 A private jet experience unlike any other has landed in Canada.
Read full story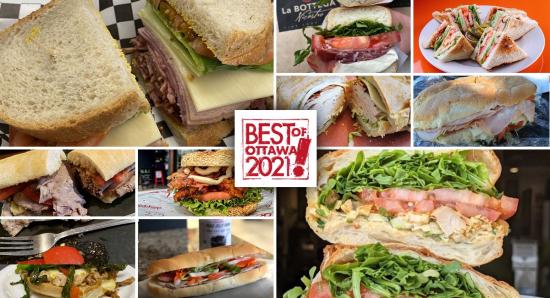 After over 20-years writing about life in Ottawa, we think we have a pretty good idea of the best of what this city has to offer. Check, share and discuss #OLMBest every week!
Read full story
Comments (0)
*Please take note that upon submitting your comment the team at OLM will need to verify it before it shows up below.