Interview with Amy Jo Johnson
Amy Jo Johnson has enjoyed a wonderful career as an actress with an outstanding resume that boasts roles in such television series such as Felicity, Flashpoint and of course The Power Rangers, to name just a few. Her directorial debut, The Space Between, is about to premiere. This is a movie she also wrote, produced and stars in. Ottawa Life recently was able to do the unthinkable; get her to slow down long enough to talk to us.
Ottawa Life: Could you talk about your breakthrough into show business?
Amy: I was 19 and moved to New York City and went to acting school and then went to LA when I was 19. I had my first auditions and the first role I really had was Power Rangers.
What was your inspiration for The Space Between?
About 5 years ago, Flashpoint was wrapping up and I realized I was ready to jump behind the camera and start writing and directing. As soon as that show ended I did three short films and then wrote The Space Between as my first feature. The first short film touched on the subject of what The Space Between is about so I just took the idea, explored it, and expanded it.
How did you go about the casting process?
I wanted to make sure I surrounded myself with people I have worked with in the past. I wrote the film for Michael Cram who was on Flashpoint with me because he has such an awesome, quirky personality and he was really wonderful in the film. David Paetkau was on Flashpoint with me, Maria (Ricossa) lives in my neighborhood, Sonia Salomaa is one of my best friends, who was on Flashpoint. I wanted people who love me and who would jump two feet in with me. I was lucky enough to cast Michael Ironside. I sent him the script and he loved it and hopped on board. Julia Sarah Stone auditioned for the role and she's just a wonderful, amazing actress. She was TIFF's rising star from 2 years ago.
And Julian Richings! Any time you cast him it's a real Canadian movie. Tell me about the challenges of writing the film directing the film, starring in the film producing the film, producing the film, being involved wih the music in the film and I'm pretty sure you brought cupcakes to the set. Talk to me about the process of being so involved.
(Laughs) It was actually an ice cream truck. I have a producing partner and her name is Jessica Adams. We have developed and done this whole process together. From the creation of the film and editing and development and finding the funding and going through the post phase and now we are distributing it together as well. It's been a huge learning curve. We were part of the Telefilm micro-budget program. The film was shot with a very low budget so the pressure is off and you get to dive in and take chances and use it as a learning curve so you figure it out the next time around.
What do you want people to get out of the film?
The movie touches on so many subjects from infidelity to infertility to suicide, to cutting, there is so much heavy stuff but at the same time, I really try to find the humour within all of those painful subjects. At the end of the day the movie is about acceptance and that, a family doesn't have to be a typical family. It can be any way we imagine or create our families to be. I think that's what I want people to walk away with.
Do you want to continue writing and directing?
I do for sure. Right now, I am in the Canadian Film Centre's Directors Lab Program and I am developing my second feature which is called Breaking Emma which I aim to shoot next spring. I have another one I already wrote called Crazier Than You which is a film about my mother who died of cancer but it's also a heartfelt comedy. It's all I want to do now. I have put acting to the side
It's time for 'Rapid Fire'. What is your favourite movie of all time?
I have a few. Cinema Paradisio is on of my favourites, Cafe du Flore. Jean-Marc Vallee is my favourite director. The Squid and the Whale. As of last year, Captain Fantastic.
Favourite TV show?
I just binged watched Big Little Lies and it is so good. All time favourite would be Six Feet Under.
If you are ever in a friendly banter with friends or family does anyone ever say to you 'Settle down Pink Power Ranger!'?
(Laughs) No, but I can imagine my daughter saying that to me. She's 8 and quite funny.
Did you consider using the Dave Matthews Band song for the film?
(Laughs) If I could have, we definitely would have used that song but we were on a budget.
What role are you most recognized for when you are out and about?
I live in Toronto so Flashpoint was quite popular here so I get recognised for that a lot. There was the Power Ranger movie last year so there has been a resurgence as it's on Netflix so probably that. I love it when I get recognised for Felicity because that and Flashpoint were my favourites.
Any chance of a Felicity reboot even for one episode?
I don't know. I'd be on board but all the people who were involved are doing other things. I don't see that happening.
I pride myself in hard-hitting journalism, with that in mind what's your favourite ice cream flavour?
Cookie Dough.
Do yourself a favour, the next time you're at Laura Secord, have the Crunchy Chocolate Chip. If you were writing a buddy cop show what actor or actress would you want to your partner?
Sonia Sallomaa. She is 6 feet tall and I'm 5'2 so it would be quite funny actually
Was directing Michael Ironside in a sex scene the most awkward thing you've ever had to do on a set?
It was quite an interesting day. It awkward, uncomfortable and a little weird but a very fun day.
Thank you so much for the time.
Thank you
Recommended Articles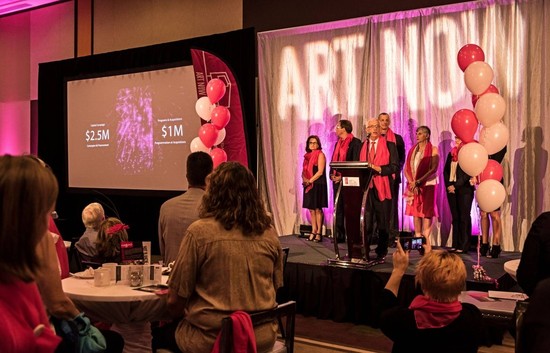 Photo courtesy of Dwayne Brown. Accomplished writer and visual journalist Sara Angel presented a bea...
Read full story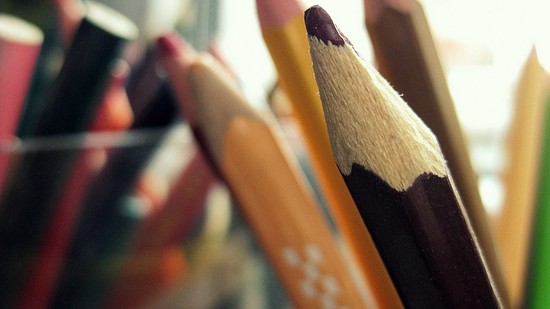 Forty years ago, I bought my first painting at a local art show. It was the first of many. Today, I...
Read full story
Returning for their first hometown show on their Born Yesterday tour, Hollerado found themselves quickly moved to a bigger venue to fit in all the fans. Playing the Bronson Centre Friday May 12 with Everett Bird and PS I Love You the local legends proved formidable as musicians and even human beings when the moment called for it.
Read full story
Comments (0)
*Please take note that upon submitting your comment the team at OLM will need to verify it before it shows up below.