Politics
It's Not Just the Law That's an Ass Mr. Dickens
It's Not Just the Law That's an Ass Mr. Dickens
Charles Dickens at his writing desk.
The 19th century novelist and author Charles Dickens, who is famous for such great books as David Copperfield, Oliver Twist, A Christmas Carol and Great Expectations, once wrote that the 'Law is an Ass'. Dickens had a valid reason for saying this because in the 19th century there were no patent laws in the United States to protect established authors from having cheaper versions of their books pirated and sold to the public. Not a single penny in royalties went to the authors. During one of his famous visits to the United States Dickens gave a number of speeches denouncing the absence of patent laws. In his novel American Notes he expressed his condemnation and outrage at America for failing to protect its most creative authors and writers.
If Dickens were living today he could easily have included the Canada Border Services Agency (CBSA) for the manner in which they operate. Here is a Department that appears to be accountable to no one. It doesn't matter what they do or how incompetently they carry it out, no one is held responsible. It's shocking that there is no independent and impartial oversight body that the public can complain to when they have received shoddy treatment from the CBSA. This department is a law onto itself and it's high time the government of Canada changed this situation. The Correctional Service of Canada comes under scrutiny by the Correctional Investigator and even our national police service, the RCMP, is subject to oversight by the Civilian Redress and Complaints Commission. So why isn't there an oversight body in place to hold the people who work for the CBSA accountable for outrageous behaviour?
Since I do not travel outside of the country I fortunately have not had the pleasure of being greeted by some power hungry CBSA officers upon my return to Canada. However, I have been told some horror stories by a number of people that should make any Canadian sit up and take notice. Even sitting at home minding your own business, you are not safe from their antics. About four weeks ago, I ordered a book from a Bookstore in England. The book featured the work of Charles Dickens. The book had been advertised as a large folio sized publication consisting of six divisions or sections. Each of the numbered divisions or sections contained three plates by the famous 19th century artist Frederick Barnard.
Normally a book sent from the United Kingdom to Ottawa arrives in four or five days but with a courier like FedEx it's usually three days at most. I received notification via voicemail from FedEx that my book had arrived and that there was $18.30 owing in GST and other charges. I informed FedEx that I would pay for the book upon delivery. You can imagine my shock when FedEx called the following day and informed me that the book could not be released because it had been seized by the CBSA. I was totally shocked as I didn't realize that Charles Dickens was on a watch list and that he had been classified as a terrorist or subversive agent by the CBSA. FedEx informed me that in order to have my book delivered that I would have to fill out various forms and provide them proof of purchase and payment for the book. I did this immediately and sent it off to FedEx. Thinking everything was in hand I patiently waited for delivery of my book.
The next day FedEx called and informed me that CBSA still refused to release my book. When I inquired why, she told me that the CBSA officer refused to clear it because there were 'six' books in the package. She told me that before they would release my book that I would have to go the CBSA office at the airport and fill out the same forms I sent her and account for the prices of each book.
I couldn't believe what she was telling me. The book which I bought is listed on the internet and sold through a variety of bookstores. They describe the book as having six divisions or sections. For a customs officer who obviously knows nothing about books to hold back delivery of my book on Charles Dickens is nothing less than mind-boggling. A person might be forgiven for thinking that it doesn't get any crazier than this…but unfortunately it does.
Exasperated, I contacted the President's Office for The Canada Border Services Agency looking for an explanation. My case, or should I say the case of CBSA versus Charles Dickens, was referred to a liaison person. I thought great, somebody in charge will recognize the lunacy of this situation. However that was not to be the case. Instead, after waiting four hours and hearing nothing, I called the CBSA representative back a second time. The only thing he did was refer me to a supervisor for CBSA at the Airport.
The supervisor claimed he was there to help get the matter resolved. However once he got into the issue that there are 'six books' in the box and not one I confess I reached my tolerance limit and hung up the phone on him. As for the person I was dealing with in the President's Office, that conversation was a real eye opener. What he told me is that customs officers are accountable to no one. He went so far as to say that no one can tell a customs officer how to do their job. This should be enough for every person in this country to demand that the federal government set up an oversight body to hold CBSA staff accountable. If the President of the Canada Border Services Agency cannot manage her staff and hold them accountable when they make idiotic decisions, then we have a very serious problem in this country.
Related: New Government Should Start by Making the RCMP More Accountable.
Like most Canadians I am aware that the CBSA has a statutory responsibility under the law to examine parcels to ensure that people are not importing illegal goods such as guns, drugs, bomb-making paraphernalia and unauthorized goods into the country. However, once a Canadian citizen provides sufficient proof to justify the importation of those goods into Canada that should be the end of the story. The fact my book is not being delivered because some CBSA officer doesn't have the mental capacity to figure out that there is only one book with six separate sections is scary. Charles Dickens was right when he said the law is an ass, and if he were living today I have no doubt he would also have included the Canada Border Services Agency.
By the time you read this I still won't have my book, and Charles Dickens will still remain under watch and in custody at the Ottawa International Airport.
Written by Darryl T Davies. Davies is an Instructor in criminology and criminal justice with the Department of Sociology and Anthropology at Carleton University.
Recommended Articles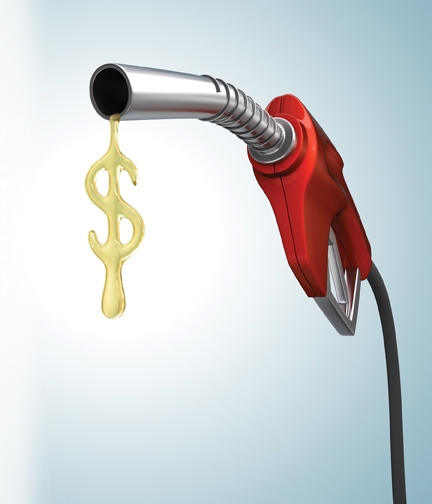 Continued from Part I According to the Canadian Fuels Association, Canadians pump 75 billion litres...
Read full story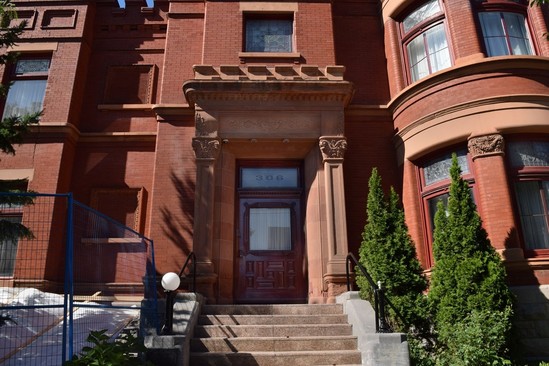 There are more than 300,000 Canadians of Hungarian descent living in Canada today. Many of them are...
Read full story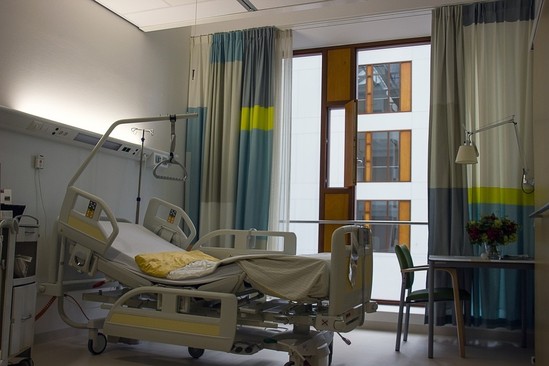 Extra-billing, user fees for health services on the rise across the country.
Read full story
Comments (0)
*Please take note that upon submitting your comment the team at OLM will need to verify it before it shows up below.