It's time to get cheesy!
Are you thinking of your next meeting with friends or family? Do you want to pass some cold weekends watching movies, drinking a glass of wine and eating cheese? Or do you want to put something different and special onto your salads and dishes? There are several kinds of cheese which offer different experiences for each moment and helps you make life easier and pleasurable.
Cheese is one of the most important aliments in your daily nutrition, and it has been one of the oldest foods that has accompanied the history and evolution of humanity. It has multiples health benefits, such as its high content of folic acid and milk production, which is essential if you are pregnant, for example. For your dental health, cheese strengthens your teeth, reduces plaque, stimulates the production of saliva, and keeps your mouth clean. Equally important, cheese contains amino acid needed for the functioning of your body, as well as calcium, protein and phosphorus, which are essential for your body's health and your bones. Due to its high content of protein, cheese helps you gain weight and strengthen the muscle mass in a natural way.
However, not all cheeses have the same properties. Some of them, such as hard cheese, are rich in calcium and phosphorus, while oily cheese has more vitamin A; and soft cheese has more vitamin B. All of these vitamins are necessary for you to protect the skin and for the proper functioning of the nervous and cardiovascular systems. But you should know that some cheeses contain too much saturated fat which is not so good.
The fresh cheese, such as Mascarpone, is usually used to make cheese cream, cold and light sauces. The melted cheese is famous for cooking fondue accompanied with herbs, vegetables, meat, bread, and wherever you want. Other kinds of cheese are soft cheese like Mozzarella –which is a great option when you want to prepare pizza or rice–, or blue cheese –ideal to prepare salads or dips–, as well as sheep and goat cheese or hard cheese –which are used on cold dishes or snacks.
When you go to the supermarket with the firm intention of buying a new cheese to try you'll probably decide to buy the same cheese and try a new on another day. Well, for your next opportunity take these options into account. One option is to buy the kings of cheeses which comes from Britain and is called Stilton. You can find such a cheese blue, as well as white, in both presentations its flavor is mellow and is ideal to accompany wines, cookies and dried fruit.
Considered one of the finest cheeses in the world and produced in France, Gruyère de Comté or Comte Fort Saint Antoine is a hard cheese, which has a strong taste and is used to prepare traditional French dishes, such as quiches, fondues soups and salads. In Turkey, you can find Tulum cheese which is made of sheep milk, full-fat and maturated, and has an intense aroma and strong flavor. It is also a salty and herbal cheese.
Another option to change your traditional cheese and try a new one is to buy a Chinese cheese, consumed in the Tibet and the Himalaya region. Being the most famous cheese of such a region, Chhurpi has a mild taste, similar to curd, and excellent vitamin properties.
By the way, curd is a great option to combine with salt and sweet food or, simply, to eat it alone, without any accompaniment, due to curd is a fresh and unprocessed cheese, with a neutral flavor. Curd is also a great option if you are in a strict diet to lose weight or to save money.
Gorgonzola cheese is another option that you have to try in your lifetime, since it is the oldest blue cheese around the world. This cheese, coming from Italy, has a soft texture, a pleasant aroma and a strong flavor. But now, if you think of Dutch cheese, you must think of Maasdam cheese which is fat-full cheese, creamy and sweet. Likewise, cheeses such as Gouda, Manchego, Edam, Camembert, Brie, Feta, Mozzarella, Cabrales, Idiazábal, Provolone, Emmental or Roquefort are excellent options.
I would like to recommend to you one magnificent place where you will be able to buy, as well as try, enjoy and learn more about cheeses, since it has the best and the most outstanding cheeses of the world. You must visit International Cheese Inc. because it will provide you with something perfect to highlight any occasion.
International Cheese Inc. is a family business, located in the heart of the Byward Market, with more than 30 years of experience and provides kind service for its clients. This shop offers a wide variety of international and local products with the highest quality and with truly competitive prices. In addition, in this shop you will find utensils and accessories, idyllic to complement a special occasion or to give a most useful and elegant gift.
As if it were not enough, its trained staff is always ready to give advice to you on the type of food you should use according to the cheese, or how to combine your wine with your cheeses in a perfect combination, in order to enhance the taste of each one.
In a few words, the invitation is to dare to try new types of cheeses, share the pleasures of life with those people that give us happiness and tranquility. The invitation is also to support our local market since day by day they struggle to keep their business and be more attractive to the general public.
Recommended Articles
Back in August, Ottawa opened its very first zero waste grocery store, NU, located in the heart of Hintonburg.
Read full story
Those looking for their wine fix in March are in luck. The LCBO has got some real winners hitting th...
Read full story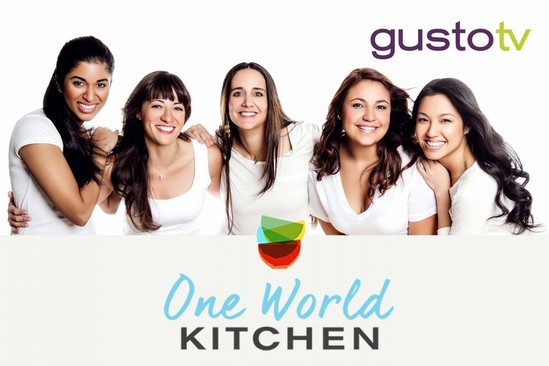 Get your forks ready! We are proud to announce that Ottawa's own Gusto TV's One World Kitchen i...
Read full story
Comments (0)
*Please take note that upon submitting your comment the team at OLM will need to verify it before it shows up below.