Jack Pine and the Lone Wolf
It's a Thursday night in 2016, you're sitting in the Wellington Eatery and Gareth Auden-Hole (also known as Jack Pine) has just started his first set. However, if you close your eyes as he hits just the right chords on his guitar you could picture yourself sitting in a 1960s Greenwich Village coffee house, The Gaslight, maybe, or Café Wha?. Sure his cause song may have been about Global Warming and not Vietnam, but Pine's stripped down set of folky covers, break-up songs and tunes about wallowing in debt would have fit in well on a dimly lit stage where those troubadours sang surrounded by poets, artists and lots of cigarette smoke over four decades ago.
Auden-Hole, though playing solo that night at the Eatery for the RedLeaf Music's Sounds Simple series, was once part of the Slackjaw Sinners as well as the Ten Thousand Creatures before settling into his current project with a band he calls The Fire.
"The original intent was to be a forward thinking old-time string band.  We look like a string band but we don't necessarily play old time or bluegrass music and there's definitely a rock influence in our sound," he says. "People call us bluegrass and I tell them they're kinda' wrong. Then I feel like a jerk. Bluegrass is a very specific style with some fairly established rules and I'm not so much in to rules."
He chose his stage name from a tree that also doesn't stick to the general protocol. The jack pine sheds a pinecone that stays shut, only opening up under extreme heat. To spread its seed the thing practically has to be ravaged by a forest fire or struck by lightning. As Auden-Hole explains on his website, the tree "needs disaster to keep growing; it thrives while everything around it dies."
The band found themselves on a pretty big stage early on playing the TD Ottawa Jazz Festival in only their third gig. Auden-Hole sites it as one of their best performances.
Last year saw the release of the Lone Wolf EP, title aptly chosen considering this was Jack Pine's solo debut. He cites a desire to be taken seriously as a solo artist, not just a guy missing a band.  All four tracks were recorded in a single day. There is no overproduction here adding to the bare bones nature of the release and giving the songs room to really speak for themselves.
"I wanted it to be stripped down, free of the production frills that I mix in to the band's sound and simple.  It was as if it were a live performance, which it basically was."
With Guitar and Mandolin, Auden-Hole shared some of that sound with those gathered at the Eatery often pausing to make a few cracks about the weather. Perhaps a little wishful thinking, but songs early on in the set spoke of summertime, lazy days, jumping fish and droughts. The dry spell wouldn't last long, however, as soon Auden-Hole was talking about swimming in a river called debt.
"I got out of the credit river and now I'm right back in it," he says with a chuckle, eyeing the hat being passed around the room collecting whatever could be spared by the audience to pay him that evening. He says that the intimate atmosphere of the venue only strengthens the connection between musician and audience and is exited for how the future currently looks for the Ottawa music scene.
"Ottawa has a ton of talent and there's some amazing music that comes out of our city.  The downside is that there's very little by way of industry and business support to help these bands grow in to viable export artists. The flip side to that fact is that this has recently been recognized by groups like the Ottawa Music industry Coalition, MEGAPHONO and others with growing support from the city itself," he says. "They are beginning to do some great things to bring the music community together and make things happen."
Though The Fire has been on hiatus, Auden-Hole is quick to assure fans that the band is not dead. They are currently working on a 9 song album set for release later this year with some recognizable tunes and a few new ones.
"In the meantime I'm enjoying the freedom of solo performances and people seem to be enjoying hearing it too," he says.
The Sounds Simple series continues at the Wellington Eatery next week with Toronto's Angela Saini. The series goes until April 14 with shows every Thursday evening.
Recommended Articles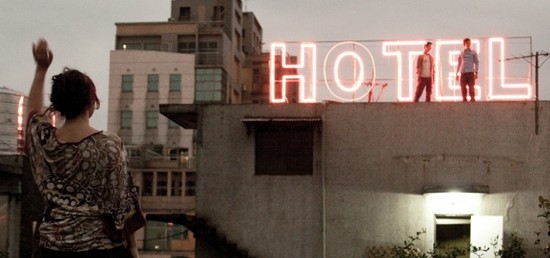 Combine an internet romance, an estranged mother and son and a vacation to Taiwan and anything can h...
Read full story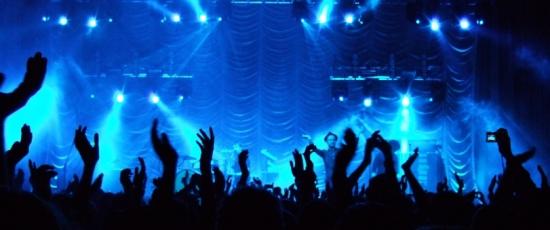 It's sad knowing that kids in this day and age don't get to line up at their local record store to buy an album by their favorite artist. We used to wait in anticipation for its release...
Read full story

Seeing the sensational new pop-opera trio Il Volo (which translates as "The Flight") was one of...
Read full story
Comments (0)
*Please take note that upon submitting your comment the team at OLM will need to verify it before it shows up below.