Arts & Events
James Stewart's 'Chateau Laurier' kicked off 2023 with 14 Best Series awards!
James Stewart's 'Chateau Laurier' kicked off 2023 with 14 Best Series awards!
ABOVE: Chateau Laurier cast Kent Staines, Tymika Tafari, Luke Humphrey, Kate Ross Leckie, Fiona Reid, and Emmanuel Kabongo.
---
The digital series Chateau Laurier recently won 45 awards for directing, writing, acting, costume design, and production design at film festivals around the world, including 14 for the category of Best Series.
Marriage. Murder. Money. Chateau Laurier is an expansive, serialized period drama in the tradition of Downton Abbey, with the splendour of Bridgerton combined with the rough underworld of Boardwalk Empire. The second season continues with an ensemble cast of recurring characters. New players arrive on the scene too, vying for power in the family-run luxury hotel business – the Chateau Laurier.
The lush period drama was produced, directed, and co-created by screenwriter, producer, director, TED Speaker, artist, and digital innovator James Stewart. Winner of the 2019 Telefilm Canada New Voices Award, Stewart and is best known for his award-winning animated horror short FOXED! which has over 30 million views and opened #1 on Apple TV. FOXED! is a fantasy adventure about coexistence, inclusivity, and oppression. It has also won five major competitions including the 2019 Vail Film festival grand prize.
Chateau Laurier the series was written by co-creators and co-producers Kent Staines (Prom Queen) and Emily Weedon (Autokrator). Each of the six episodes runs approximately 10 minutes, for a total length of one hour. The entire web series was shot on location in Hamilton, Ontario and at Ottawa's famed Fairmont Chateau Laurier.
Being an Ottawa native, Stewart was adamant about shooting Chateau Laurier at the actual Fairmont Chateau Laurier, fortunate enough to have access to the hotel despite the Covid-19 lockdown.
Stewart's digital drama series has been embraced by film festivals and audiences alike, with the first season generating three million views on Facebook. One of the most pleasant surprises to Stewart and his team is the love for the series on an international scale. Chateau Laurier was honoured at the Philadelphia Arthouse Film Festival, Paris International Short Festival, Vienna Indie Film Festival, Hong Kong Indie Film Festival, Hamburg Indie Film Festival, and the International Cosmopolitan Film Festival of Tokyo.
Among the show's 45 awards, five of them were for Best Director James Stewart, four include Best Writers (Kent Staines and Emily Weedon), and many more for best actors/actresses with a focus on Luke Humphrey, Tymika Tafari, Emmanuel Kabongo, and Fiona Reid.
"The series is clearly resonating with audiences and juries worldwide and is so gratifying to see the cast and production team repeatedly recognized for their talents," remarked producer and director James Stewart, "the success of the first season, along with the warm reception from fans, propelled us to shoot another season, which we did under challenging COVID protocols. Our amazing cast came together during a very difficult time. But along with that came the rare opportunity to shoot at Canada's iconic Chateau Laurier. Now, we can't wait for fans and audiences to enjoy this next season, as we emerge from the pandemic."
The second season of Chateau Laurier is now available worldwide and will be launching on Apple TV on January 23, 2023.
In between seasons, Stewart keeps himself busy with various projects. He has teamed up with Toronto Raptor Fred VanVleet to create Bet on Yourself, which spotlights Black, Indigenous, and people of colour (BIPOC) entrepreneurs.
If you missed season one, use this link to get caught up and then sit back and enjoy season two on Prime Video, Google Play, and Vimeo on Demand.
---
Watch the trailer for the series:
Stay informed about the show by visiting their Facebook page: https://www.facebook.com/ChateauLaurierTheSeries
Recommended Articles
With plans for a state-of-the-art soundstage in the city, a growing pool of trained workers for crews, and a thriving indie filmmaking scene, could Ottawa be poised for the big time?
Read full story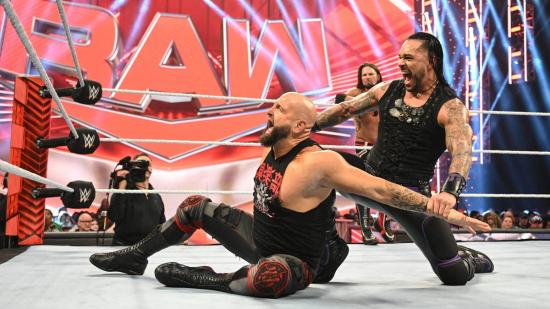 For the first time in over a decade, Monday Night Raw is coming to the National Capital.
Read full story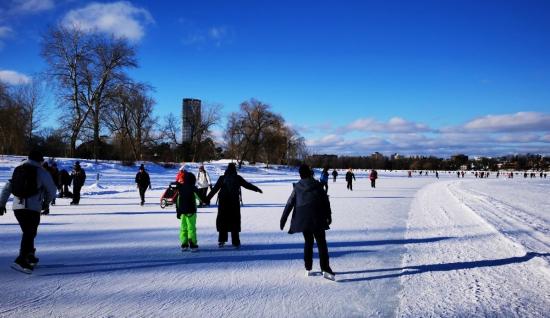 The Winter Solstice marks the time to let the snowy season commence and make the most of it . . . winter does not have to be bleak!
Read full story
Comments (0)
*Please take note that upon submitting your comment the team at OLM will need to verify it before it shows up below.