Jenn Grant Rediscovers Paradise
Ottawa Life's Festival City Series is back! We'll provide a unique look at some of your favourite events.
We'll go beyond the music with artist interviews, volunteer profiles, concert reviews and spotlights on
the tastes, sights and sounds of the festival season.

Your city! Your festivals!
Like a good sunscreen, Ottawa Life has you covered.
---
Photo by Mat Dunlap
Constantly evolving over her past five albums, Halifax's Jenn Grant wanted to make sure her sixth record was a bigger step forward. Setting up shop in her home studio with husband and producer Daniel Ledwell, the two tinkered on the album whenever they could, bearing they could find time with all the other artists recording there. The result in Paradise is a shocking move for Grant, advancing her pop while moving the sound even further from the folk tones she'd been known for at a time. We caught up with Grant ahead of her CityFolk performance on September 14th to talk about her unique writing process, a surprise show and being visited in her dreams by David Bowie.
Owen Maxwell: How did writing on piano shape this album differently than your previous records, and was that part of the extended instrumentation?
Jenn Grant: I was writing on the piano for eight hours a day and that's how half the record came about, and there's a batch of songs I did with my husband Danny. Some of those songs were born out of experimenting with new sounds on keyboards and bass lines, I try to find creative ways for song writing, so it was extending myself to dig deeper. It was a good learning experience. I want to reinvent myself on each record so I kept with that pattern.
Was this also part of the reason you covered more sounds and genres this time than you had on previous records?
Some of my songs were ballads and some were more pop so it was about melding those worlds. Being drawn to 70s and 80s music, it was finding the common ground in those worlds and bringing them into this album.
I understand Dan also joined the writing process this time around, how was that process given how long you'd been collaborating as it is?
It was a new adventure for us. We only really did it for one week, we took five days, we wrote "Galaxies" together. We're both fast writers so we work well together in that way, we like to move quickly and produce something instead of hum and ha for too long. We have a natural way of working together and similar tendencies of creating with a sense of urgency. That was a really prolific time for us, we would experiment. He would build chords and I'd try and find something to inspire lyrics to it.
Did being able to record in your own home studio, with your husband Daniel Ledwell producing, free you to make the album you wanted and push yourself? Did this have any other effects?
I feel like I only did have certain windows to work, so I didn't have a luxury of a constant studio. It's full of artists all the time because Dan's really busy. I put a lot of pressure on him to work with me suddenly, and there's different kinds of pressure. I had been away so much the last three years touring . We built our home to have solace here so it felt like the right place to make the record. I kind of begged for time in the studio was more the approach. People didn't show up here and appear on the record, we're secluded up here. We thought about packing up the van and gear and going some place, but it seemed crazy because we already had a studio here.
How did your outdoor show in Toronto come to be in March, I heard there were venue issues?
That was emotional. Playing in Toronto has always felt very special, there's a hometown audience feeling. I was really disappointed when it was cancelled at the last minute. I couldn't leave the audience outside and I couldn't not meet and play for them and hug them all outside. It was pretty good, and then I felt pretty down about playing a stage. But then Ottawa NAC show was amazing and brought me back. Playing Massey Hall later was the silver lining of the whole thing so it all worked out in the end, that was a great show.
I heard you had some space and Bowie-fuelled dreams that came to inspire some of this album?
I've always had very vivid dream that get more intense as i get older. I thought everyone was like that, after my mom died more. My writing has always been very subconscious, so I wanted to make the paths stronger so I could make the writing stronger through creativity. I was just on the cusp of it. "Rocket" was a depiction of a dream I had after David Bowie died. I feel really lucky to have it.
I heard you had around 40 songs in the end, so what was the deciding factor that narrowed it down to its final count?
It was hard around the 15 song mark there was a lot of debates around those songs. I thought some of the songs were ballads, and those were the ones that worked together the best. It's art as a tangible object, it's not the commercial approach but it's what made it work.
What about this record made you feel like you could play it all live where you hadn't been able to with your previous records?
There was a bit more energy to pull from performance wise. I felt on this Canadian tour I could move around more and use my body. We did a CBC First Play and it was the first time we played any of them live. It was something I felt I needed to do, and it probably wasn't perfect. On the spring tour we played most of it live but we played others because people didn't just want to hear the whole album yet. Without my band I started playing keyboards on stage so as a solo performer its good and it presents it well. Ottawa will be a duo so it will be a me singing and Danny shaping the sound live.
Recommended Articles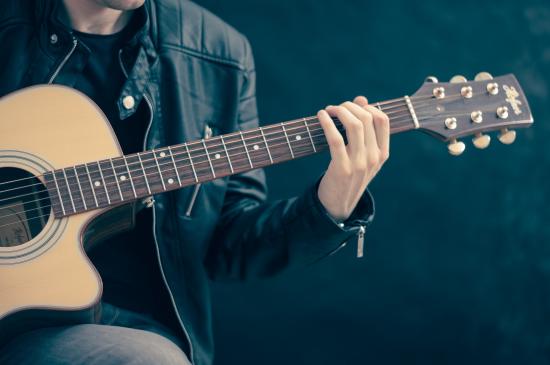 It kind of reads like a dinner party but these Pie Plates, Chocolate Hot Pockets and Artichoke Hearts are not a feast for your belly but your ears! Marvest, a kind of kid brother to CityFolk, brings back a harvest of music to the Glebe with a lineup of more than 50 acts. It's a local musical cornucopia of goodness.
Read full story
It's now a cold fact that those of you Searching for Sugarman won't have far to look come September 17th when the mysterious Sixto Rodriguez comes to the CityFolk Festival. The cult singer-songwriter –given a career resurgence from a you have to see it to believe 2012 Oscar winning documentary– was just one of the first names dropped for a festival that is largely populated by headlining newcomers.
Read full story

2 full festival passes up for grabs. Here's how you can win 'em!
Read full story
Comments (0)
*Please take note that upon submitting your comment the team at OLM will need to verify it before it shows up below.