John THE Plumber Ottawa Is now offering HVAC Services!
Hellooo Ottawa! With the fall season rapidly changing, John THE Plumber is pleased to announce we have extended out expertise in the Ottawa Area: We are now offering HVAC Services to add to our plumbing services! Our nation's Capital takes a beating when winter hits, and all households and commercial businesses need to be ready to handle whatever Mother Nature throws at us!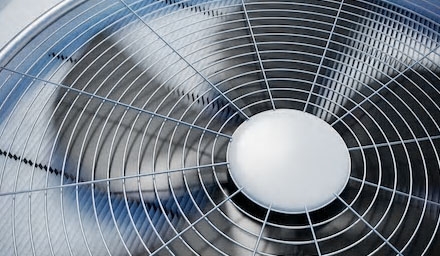 Improved Air Quality
HVAC improves the air quality in both residential homes and commercial buildings. Different systems circulate air between the indoors and the outdoors, replenishing oxygen and removing carbon monoxide and unpleasant odors. HVAC systems have become increasingly important as homes now are much more tightly sealed upon construction, so mechanical systems are required to ensure your air circulates. HVAC provides heat in the cooler months and fresh cool air in the warmer months; its systems maintain comfortable humidity levels, and filters your indoor air to keep you and your family healthy.
Whether you have a conventional single stage furnace or a two stage furnace, John THE Plumber is able to assist you. Heat is an essential comfort in your home or commercial business, you need a furnace that is reliable and efficient, and the fall season is the best time of the year to make sure it is functioning properly. Not only will everyone be shivering inside if your furnace isn't working, but a lack of proper heat can also cause damage to your home or business such as frozen pipes, not to mention damages you may incur due any leaking water should the pipes burst.
Perhaps you are in the market for a new furnace, and aren't sure which one meets your needs or the energy efficient goals you have in mind. Maybe you are considering pairing your furnace with a heat pump – from providing advice and quotes to installation, repairs and maintenance, give John The Plumber Ottawa a call and we'll make sure the heat is on by the time the chill sets in.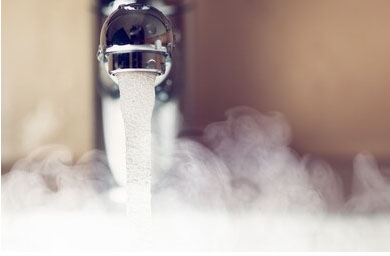 Hot Water
Hot water is another essential comfort at home and work; whether you have a standard water tank or a tank-less efficiency water heater, John THE Plumber has you covered! Hot water tanks generally run quite seamlessly without too much fuss, but they too are something that will benefit from being serviced and checked out before the arrival of winter. Both tank less and tank models work using natural gas; they should be tested annually to ensure their safety features are in proper working order.
This is the time of year to drain and flush your tank, check for leaks and/or corrosion as well as inspect your main burner and piping systems. Yearly maintenance will save fuel and water costs as it
will run more efficiently; this will enable you to avoid more expensive repairs and save you replacement costs in the long run.
Keeping It Cool
Air Conditioning (AC) is another service within the HVAC family. Nothing beats the heat like a cooler home or business, and John THE Plumber is equipped to take care of all your cooling needs.
From installing a new air conditioner to checking your current AC's lines for freon leaks, blocked condensate drain lines or frozen coils we won't let you sweat it!
John THE Plumber hires only the most knowledgeable and licensed technicians, and we look forward to hearing from you for all of your HVAC needs. We invite you to shop around, you will not find
better warranty terms than what we offer, and we are also able to offer financing for a full year on new installations.
We are no longer "just" a plumbing company – call John THE Plumber today for your HVAC – you'll be so glad that you did!
To discover more on the full range of services offered by our Ottawa-based John the Plumber, please call our offices today at 613-227-7465 or visit our business website at johntheplumber.ca
Recommended Articles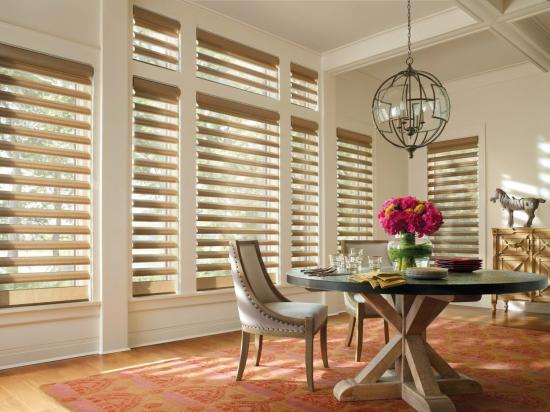 A new season is here, and that means it's time to give your living spaces an update. Refresh your home with a few strategic elements that can take you from winter to wow.
Read full story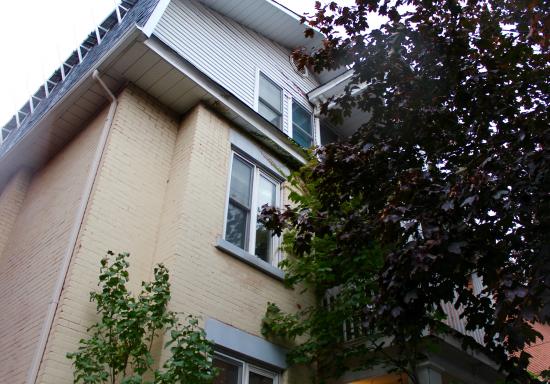 Of all the problems that can really destroy the structure of the home, an infestation that is ignored can result in severe damage to the home.
Read full story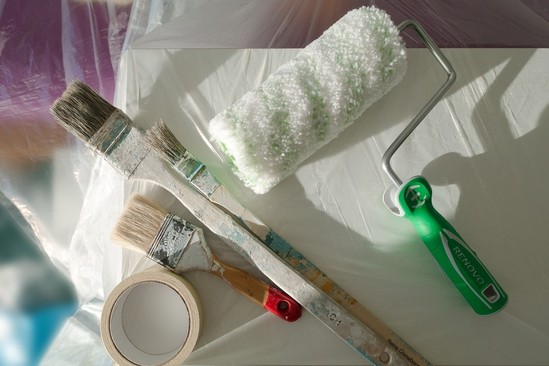 JOHN'S RENO TIPS A Guide to Building Permits Navigating the world of buildin...
Read full story
Comments (0)
*Please take note that upon submitting your comment the team at OLM will need to verify it before it shows up below.