Sports
Jose Bautista and the MVP Conundrum
Jose Bautista and the MVP Conundrum
Major League Baseball typically awards its two Most Valuable Player awards in mid-November, roughly three weeks after the World Series champion has been crowned and seven after the completion of the regular season. Unlike other leading MVP candidates in the American and National Leagues, Jose Bautista's year won't continue into October; he'll play his last game in 2011 on September 28th. It's for this reason that he stands little to no chance of being named AL MVP, despite posting the best numbers of his career, leading the majors in every relevant offensive statistical category and asserting himself as the best all-around hitter in the game.
Toronto Blue Jays general manager Alex Anthopoulos re-signed Bautista to a five-year, $65 million contract extension this past February. Coming off a monstrous 2010 season in which he hit 54 home runs (up from his career high of 16), the signing was viewed as somewhat of a risk: what if his offensive explosion was no more than an anomaly? Bautista has since erased all doubts, complementing his power surge with a dramatically increased batting average, on-base percentage, slugging percentage and bases on balls. Still, his numbers aren't the problem; it's the fact that he plays for Toronto, perennial bridesmaids since 1994, that puts him behind the New York Yankees' Curtis Granderson, the Boston Red Sox' Adrian Gonzalez and Jacoby Ellsbury and the Detroit Tigers' Justin Verlander in the minds of many AL MVP voters.
Much of the aversion to Bautista's candidacy stems from the arbitrary definition of the word "valuable." If Bautista was so "valuable," then why are the Blue Jays still languishing behind New York, Boston and Tampa Bay in the AL East? Not only is this logic flagrantly unjust – one baseball player can't alter the fortunes of an entire team* – it also gives credence to the train of thought that the award should go to the best player on the best team, an idea not present anywhere in baseball's MVP criteria.
*Read Joe Posnanski's article from August 23rdon his AL MVP vote, specifically the 10th and 11th paragraphs, about Albert Pujols' transcendent 2003 season. Remind you of a certain Toronto outfielder?
Many fans are guilty of basing their opinions on how they'd award the MVP in other sports they follow. It's my personal opinion that the MVP awards in different sports should be based on separate standards, to reflect the disparities in how they're played. In basketball, for instance, it makes more sense to value team success when considering an individual MVP. With five players working in cohesion at all times, one man can have a profound effect on the impact of his teammates and the outcome of every game. Of the best individual players in the league, which one meant the most to his team?
Baseball, conversely, is an individual game masquerading as a team sport. The outcome is determined through a series of one-on-one battles; the traditional concept of teamwork seldom comes into play. Players can't be held accountable for their teammates' production; thus, the MVP voting should be slanted towards the best individual player, rather than a haphazard definition of most valuable.
It's fairly safe to say that Jose Bautista is, at present, baseball's best individual player. He leads the majors in home runs (42, as of September 15th), on-base percentage (.444), slugging percentage (.628), on-base plus slugging (1.072) and walks (117, 21 of which were intentional). Unlike 2010, when he was mostly just a power hitter, Bautista has evolved into the most well-rounded and dangerous hitter in the game, as well as an adept fielder at both third base and right field (meaning you can't elevate a lesser hitter above him based on defense, such as Red Sox center fielder Jacoby Ellsbury).
Until recently, baseball valued batting average (AVG) and runs batted in (RBI) over any other offensive statistic, despite the implicit flaws in both measures (AVG doesn't account for walks, while RBI is reliant on a player's teammates actually getting on base). Adrian Gonzalez's AVG leads the majors at .340, but his OBP (.407) is still significantly lower than Bautista's (due to the latter's prodigious walk totals). Gonzalez and Curtis Granderson rank near the top of the majors in RBI, but they're still only slightly above Bautista despite playing on teams with potential All-Stars at every position on the field. The more relevant stats are OBP (reflective of a hitter's true value at the plate) and SLG (the ability to hit and hit for power) – and we all know who rules over those categories.
Bautista's greatest challenger may be Detroit's Justin Verlander, who will run away with the Cy Young Award as the league's best pitcher. Still, Verlander has appeared in only 32 games all season, meaning he's been a complete non-factor in nearly four-fifths of his team's games. He's the best player on what will soon be a division champion, but there are several valid reasons that no pitcher has won the MVP since Oakland's Dennis Eckersley in 1992, whose victory is widely regarded as one of the most dubious in league history.
Again, you cannot denounce a baseball player's MVP candidacy because of the impotence of his team. The only legitimate arguments for Gonzalez and Granderson are the Red Sox and Yankees' place in the standings, and for all their shiny RBI, they can't profess to have more than a nominal impact on their team's record. If you don't believe that Jose Bautista should be the MVP because Toronto is merely a .500 team, then you're penalizing him for the struggles of the Jays' bullpen; the inconsistent play of Adam Lind and Edwin Encarnacion; the inability of Kyle Drabek and Travis Snider to stick in the majors; the injuries to Yunel Escobar and Colby Rasmus; and the continued presence of Mike McCoy in the lineup.
In short, you're penalizing him for everything but his own play. As Sports Illustrated's Cliff Corcoran put it in his September 12th Awards Watch column, "it still seems clear that the player who, by any objective standard has been the most valuable player in the majors this season will not be recognized as the most valuable player in his league."
(And despite these objective standards, Corcoran has Bautista in 3rd place. Go figure.)
Recommended Articles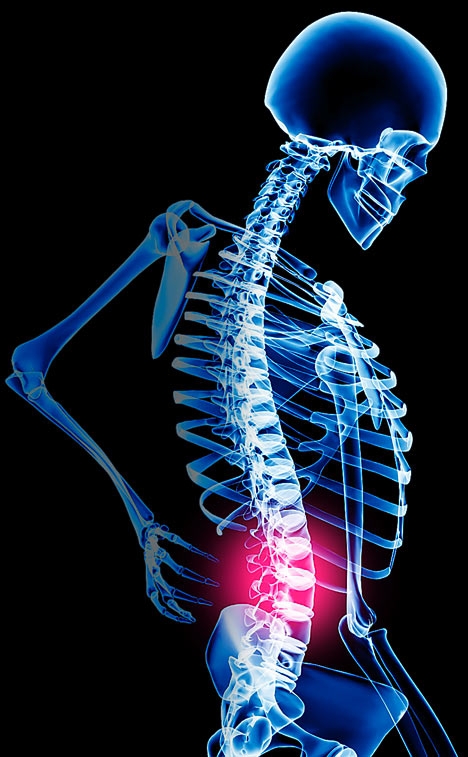 Millions of North Americans suffer from back pain. "How can anyone take preventative measures when...
Read full story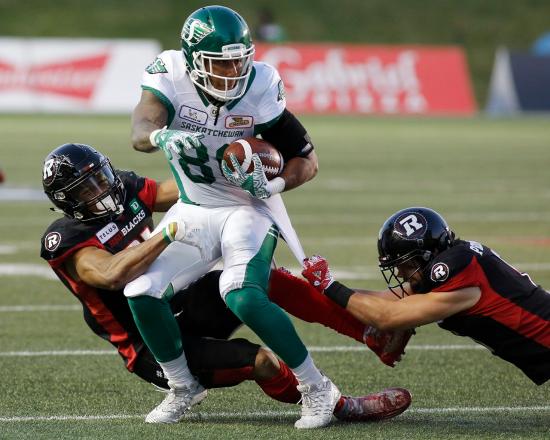 After sitting out last week with a bye, Ottawa kicked off week two with a dominant 40-17 victory over the Saskatchewan Roughriders
Read full story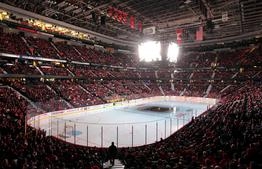 As the month of January begins, the arrival of 2012 marks the midpoint of the current NHL season. Pr...
Read full story
Comments (0)
*Please take note that upon submitting your comment the team at OLM will need to verify it before it shows up below.