Joss Stone Puts A Spell on Jazz Fest
Ottawa Life's Festival City Series is back! We'll provide a unique look at some of your favourite events.
We'll go beyond the music with artist interviews, volunteer profiles, concert reviews and spotlights on
the tastes, sights and sounds of the festival season.

Your city! Your festivals and events!
Like a good sunscreen, Ottawa Life has you covered.
---

Photos by Andre Gagne
Though festival goers had a wide selection rounding out the first weekend of JazzFest, no one commanded quite as much attention as British singer Joss Stone, who brought some soul to cast a spell on the fest's fourth night.
"Newborn" started the set with Stone's penetrating vocals at maximum power before Joss shifted to the soulful swing of "Big Ol' Game" as she dug deep into her register and got the crowd to sing along with her. Cut the Line switched things to a low reggae groove for moving beats, that brought in some gritty funk to the mix as well.
"Love Me" earned chants from the crowd and its blaring horn solos turned the crowd wild as Stone brought the audience deeper into her intimate set. Playing Burt Bacharac's "The Look of Love" she brought the mood lighting in for a suave cover of the classic song before hitting the soaring vocals of "Landlord."
The rolling drums and punchy vocals of "Stuck On You" crafted a mystical feeling over the crowd before a sultry rendition of "Victim of a Foolish Heart". "Sensimilla" was also likely the grooviest song about marijuana the festival will hear this year.
Joss' medley for her brother kicked it through a reggae infused handful of tracks in style, all allegedly picked by her brother Harry and reinterpreted by Joss. On killer drum beats "Then YOu Can Tell Me Goodbye" got the standing crowd moving before she forced the rest of the seated sections up for a very interactive "Super Duper Love."
"Give More Power to the People" kicked things up another notch as her power funk kept the crowd shouting. Giving it all on a vicious version of "I Put A Spell On You", it was hard to tell who was going harder between her and the savage guitar playing as she closed out the set. Coming back on to perform the request of "Son Of A Preacher Man" he absolutely killed the classic song as her band delivered the dynamics effortlessly. Closing the night on "Right To Be Wrong" the crowd was singing and dancing themselves as Stone threw out flowers to say thank you.
Setlist:
Newborn
Big Ol' Game
Cut The Line
Love Me
The Look Of Love (Burt Bacharach Cover)
Landlord
Stuck On You
Victim Of A Foolish Heart
Sensimilla
Harry's Symphony
Then You Can Tell Me Goodbye
Super Duper Love
Put Your Hands on Me Medley
(For God's Sake) Give More Power to the People (Chi-Lites Cover)
I Don't Wanna Be
I Put a Spell on You (Screamin' Jay Hawkins Cover)

Encore
Son Of A Preacher Man (Dusty Springfield Cover)
Right To Be Wrong
---
Other Day 4 Highlights:

Peripheral Vision
A set filled with zigzagging bass lines and glistening guitar solos, they never failed to let the mood direct the music. Through songs about the Truth and Reconciliation Commission and more abstract subjects, the rhythms danced and saxophone shrieked.
Tatran
Leading their music on tumbling grooves, this trio crafted moments out of their suspended melodies. All too moody in their soaring effects the band created a visceral platter of sounds for the audience. A later sonic freak-out found the band frantically creating eerie noises including the drummers haunting use of a bow on his cymbal.
Igor Butman and the Moscow Jazz Orchestra
Igor exuded both a gripping command of his orchestra and a contagious sense of fun as he both led and soloed in his band, unable to sit still even when he wasn't playing. His bands versatility between not only styles but different instruments made it a show as impressive as it was entertaining, especially covering the likes of Duke Ellington.
Recommended Articles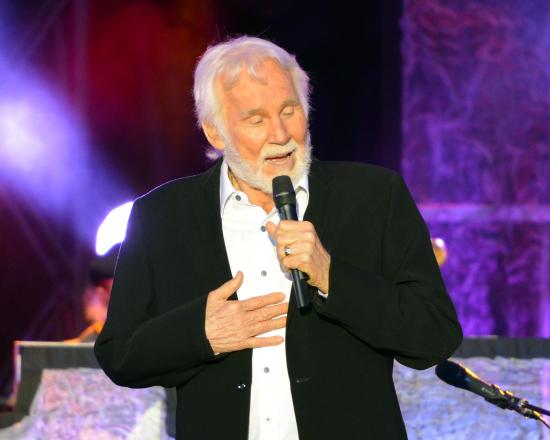 Everybody filling the lawn in Confederation Park for last night's TD Ottawa Jazz Festival concert seemed to have some kind of connection to country legend Kenny Rogers.
Read full story
You want to know how you kick off your music festival on a quite literal high note? Six little words, people: St. Paul and the Broken Bones.
Read full story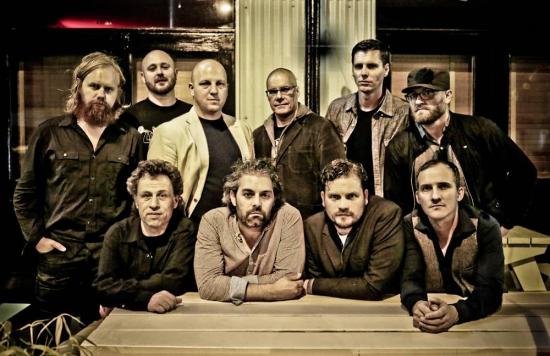 This year Cancura, Programming Director for the Jazz Festival, and the NAC are taking it up a notch by merging with the equally as popular Canada Scene which runs congruently with the festivals June 22-26 programming.
Read full story
Comments (1)
*Please take note that upon submitting your comment the team at OLM will need to verify it before it shows up below.